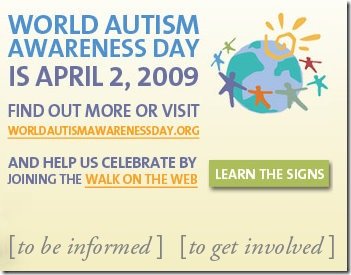 Greetings from sunny Kuala Lumpur! I'm here attending Tourism Malaysia's Megafam event which includes attending the Formula One races this weekend. I'm pretty chuffed cos this whole trip's sponsored by Tourism Malaysia and Malaysian Airlines.

About Mega Fam:
The Mega Fam programme is organised with the support from local and foreign airlines, Malaysian hotels and state governments. Its main objective is to offer the participants a personal experience of what Malaysia has to offer to tourists. The exposure is also to heighten their awareness about tourist destinations, products and services in Malaysia in order to develop tour packages and generate publicity on the country as a preferred leisure and MICE destination.

However, since the beginning of this year, the Mega Fam Secretariat has been focusing more on promoting niche tourism products such as homestay, Malaysia My Second Home Programme and Health Tourism to its participants, in line with the Ministry of Tourism's aspirations to promote these areas.

The publicity and exposure gained, especially through the participation of foreign media in this programme, has been very high. A total of 3,389 participants were hosted last year, generating a publicity value of over RM100 million. A total of 26 programmes were organised last year in conjunction with major festivals and tourism events.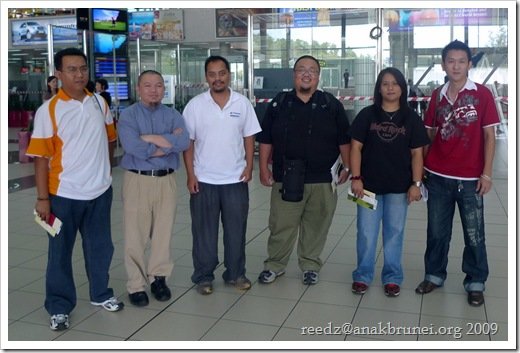 The gang with Azmey from Tourism Malaysia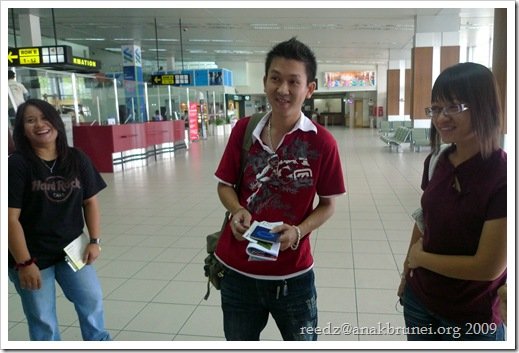 Winner of early-bird prize… hehehe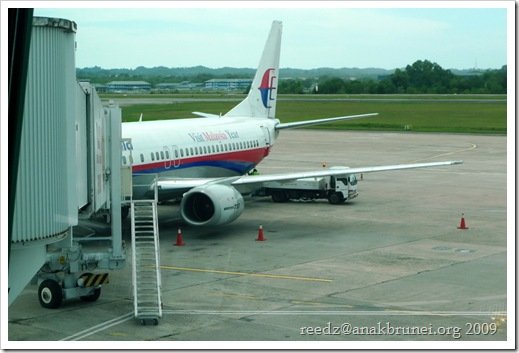 The bird being readied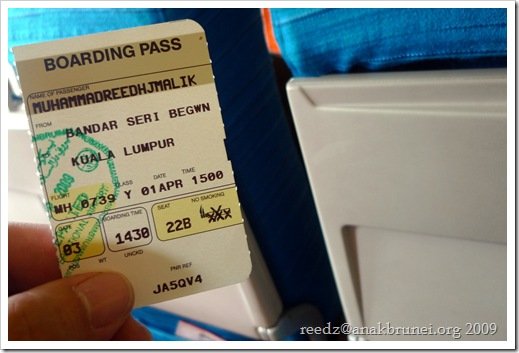 Onwards to KL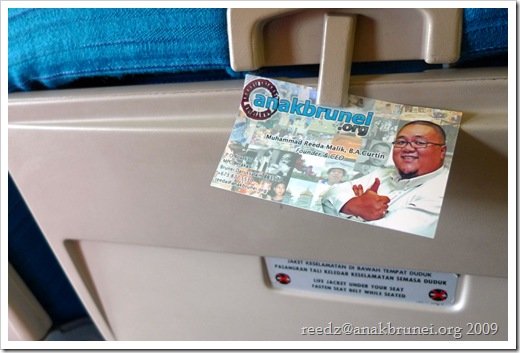 Someone left their namecard on one of the seats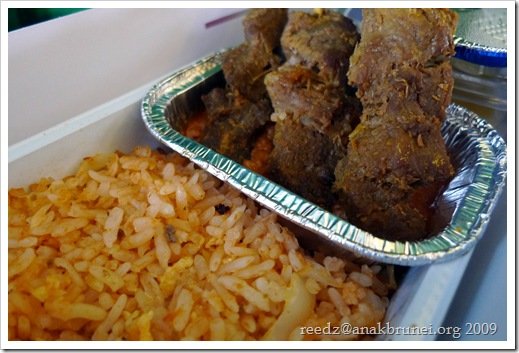 Inflight meal was as Malaysian as could be… Satay 🙂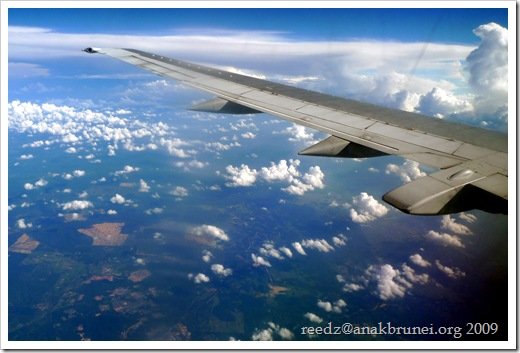 High up in the sky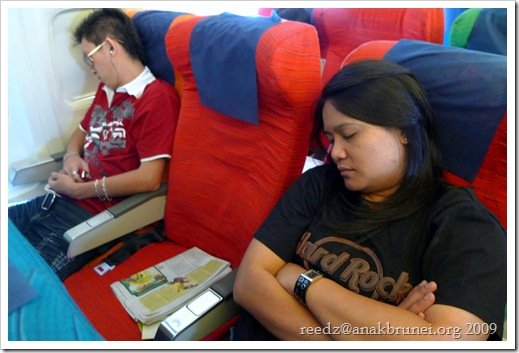 ZzzZZZzzzZZZZzzz…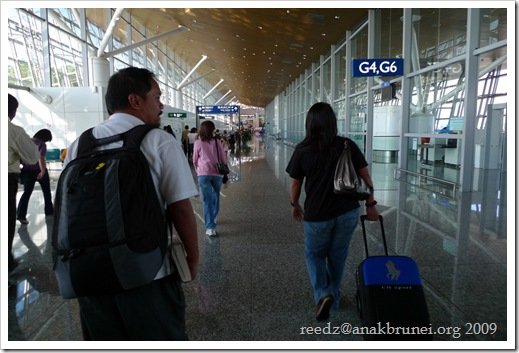 On arrival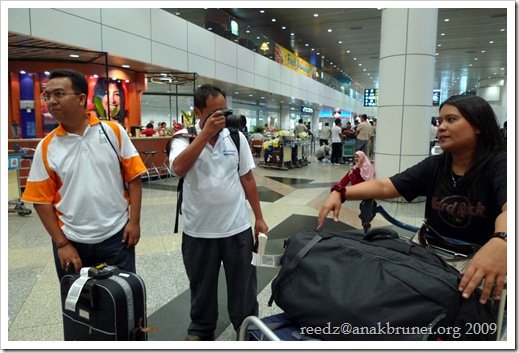 Airport hasn't changed much. Da gangsta getting some shots in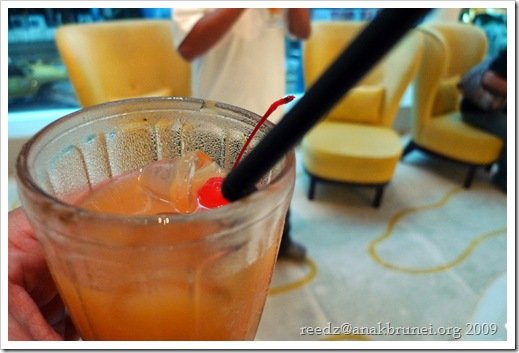 The refreshing welcoming drink at the uber-cool Piccolo Hotel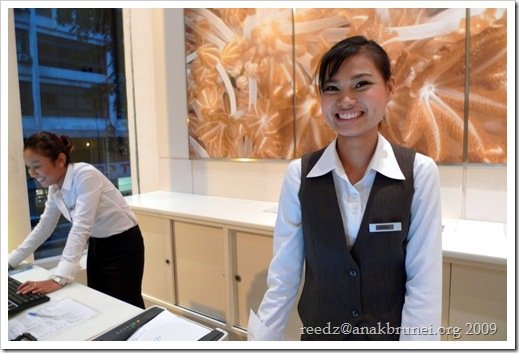 Rose and Nurul, our uber-efficient CSA's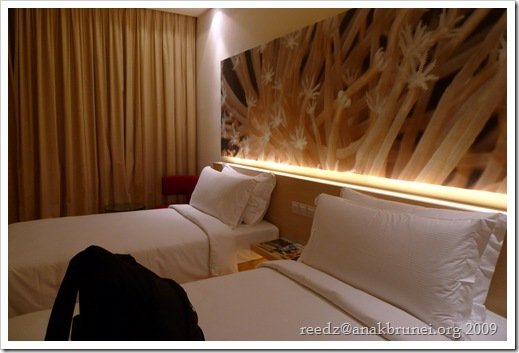 More on the room later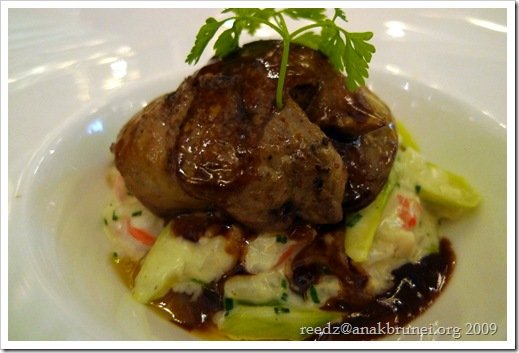 Had dinner with an old buddy at Shook! one of my favourite dining spots in KL. Started with the foie gras on a bed of seafood risotto… yum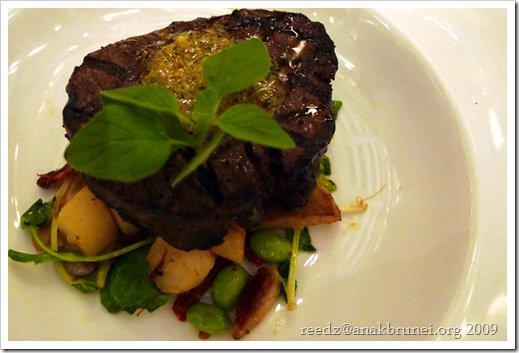 I had a lovely melt-in-your-mouth tenderloin of Aussie Wagyu!