Here's a taste of the F1 action on Sunday 🙂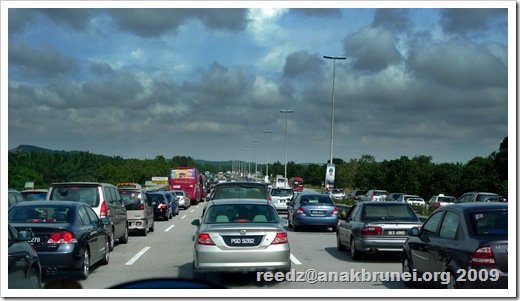 The road leading to Sepang was JAMMED!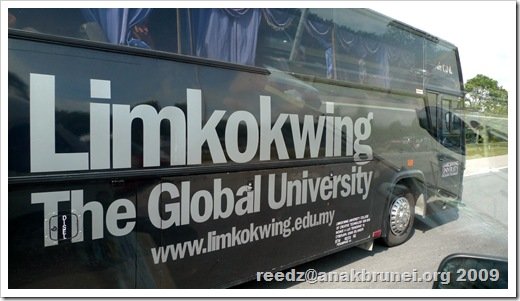 An example of excellent branding…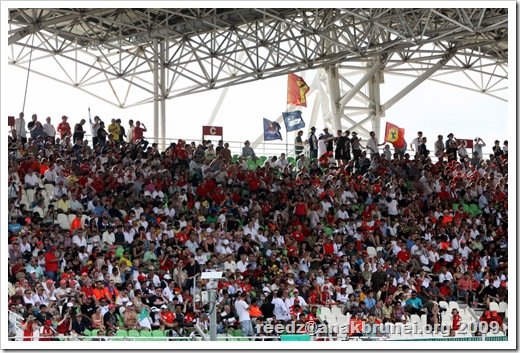 The CROWD!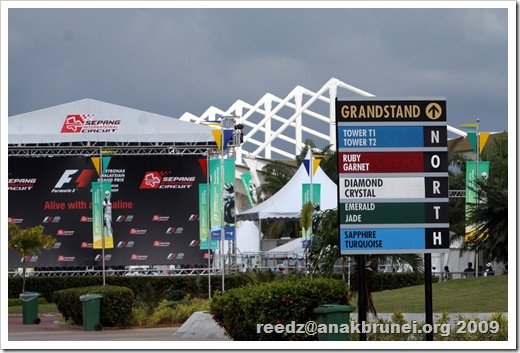 We had Jade tickets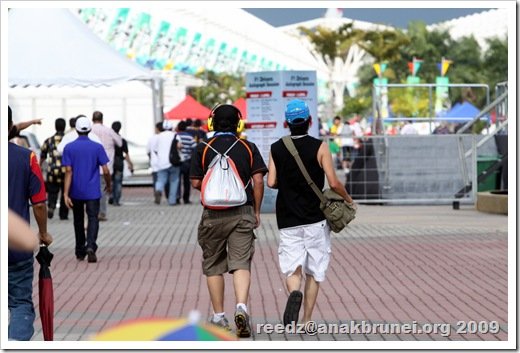 Da gangsta & Yoong making a run for the starting grid.
Unfortunately they missed it by a minute…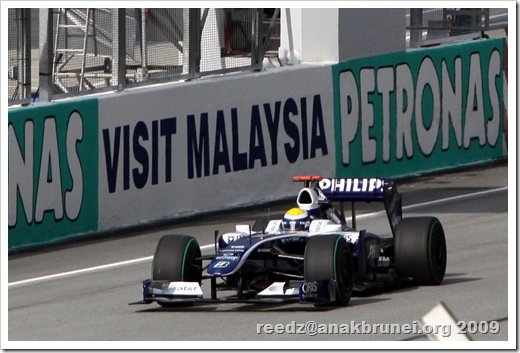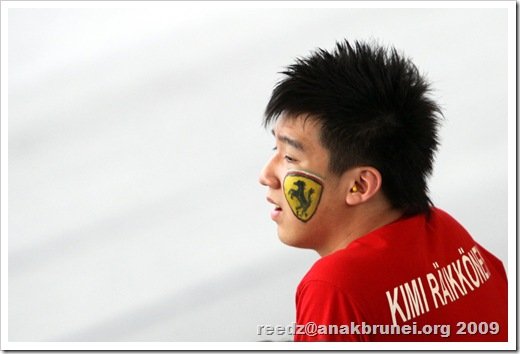 Hardcore Ferrari/Kimi Raikonen fan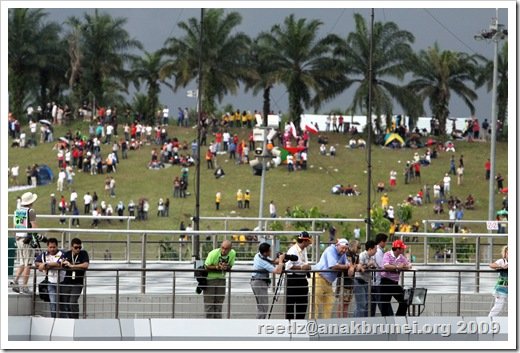 Some spectators turned Race Day into a picinic… until the rain fell of course…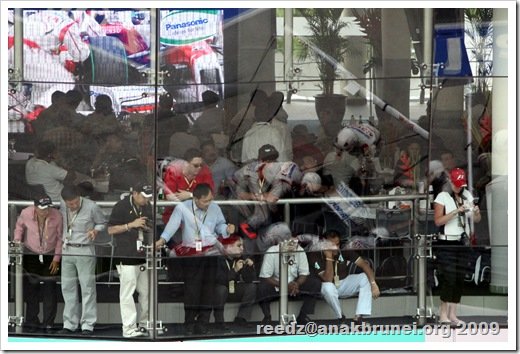 I like this pic. There are three layers to this pic. Can anyone spot them?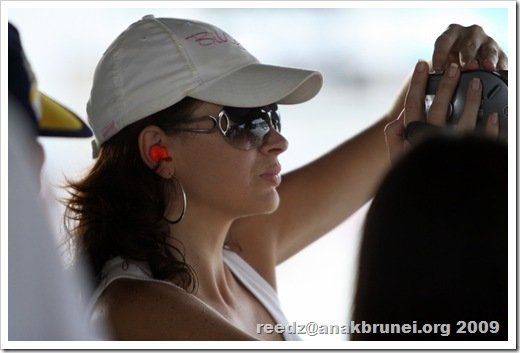 Spec datin 🙂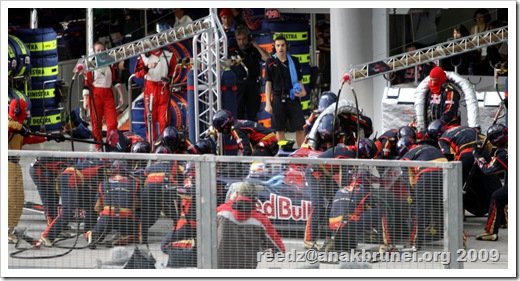 Go Red Bull Racing!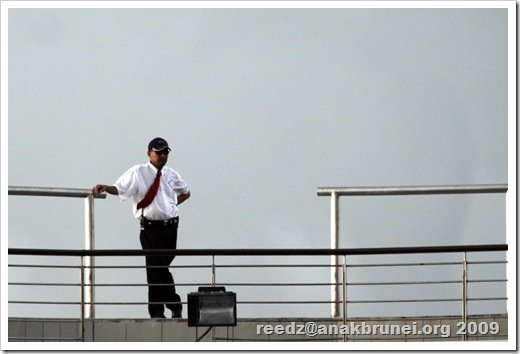 Official looks on as the skies behind him turn darker & darker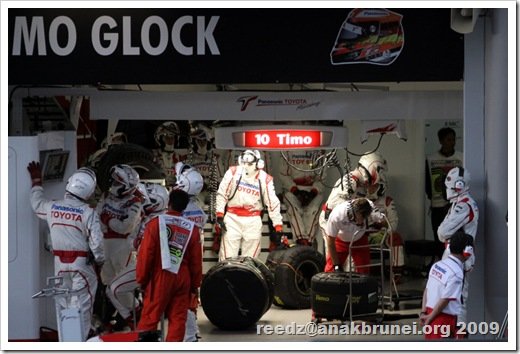 Inside the Toyota workshop of Timo Glock…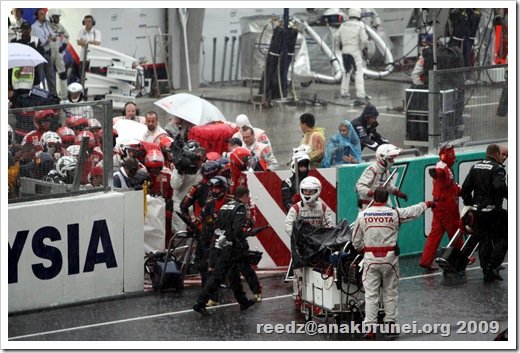 … which had to move out when the race was stopped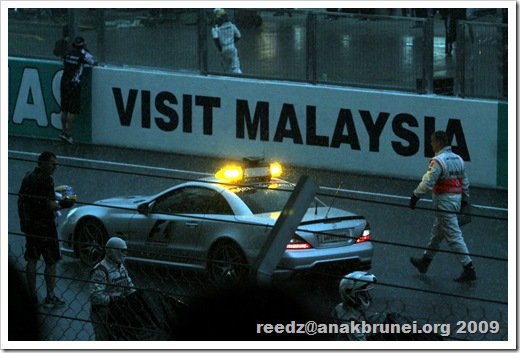 The safety car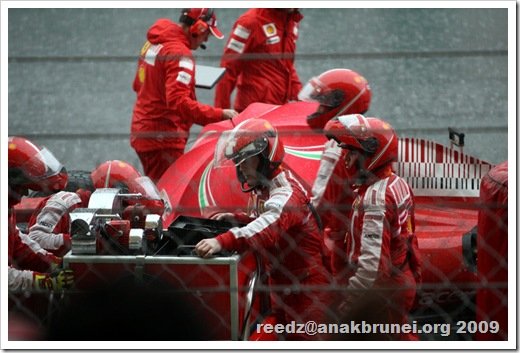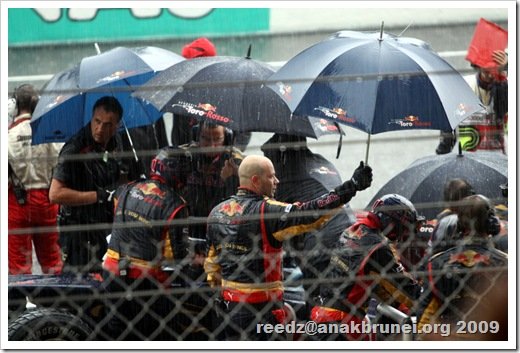 Team Toro Rosso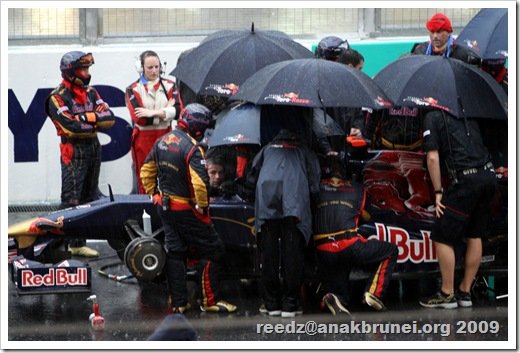 Team Red Bull Racing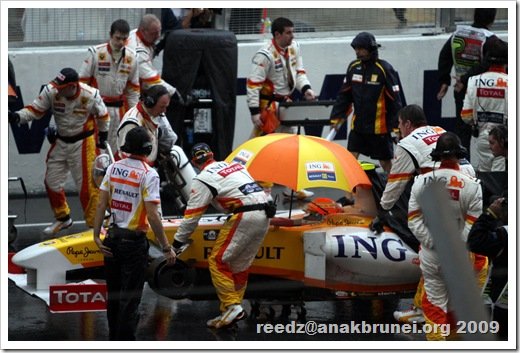 Team Renault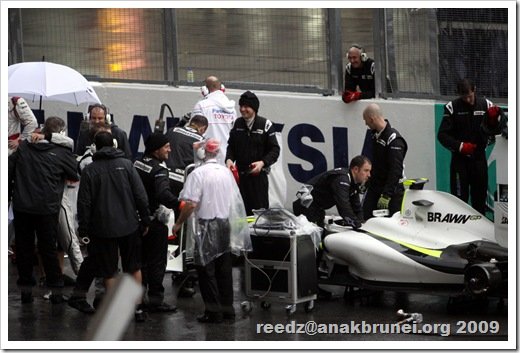 and of course… the BRAWN GP high-flyers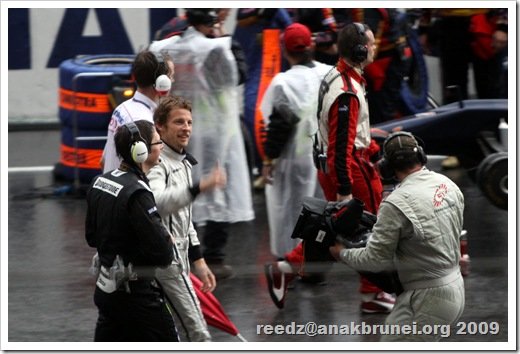 Button giving a thumbs-up to his fans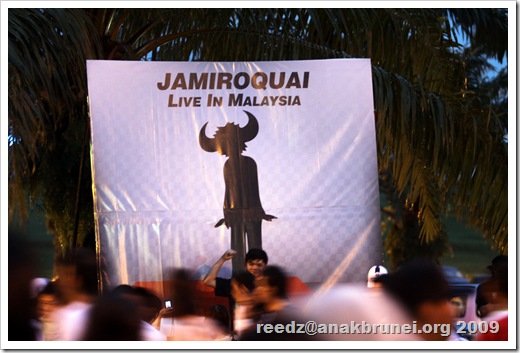 This is as close as we got to the Jamiroquai concert 🙁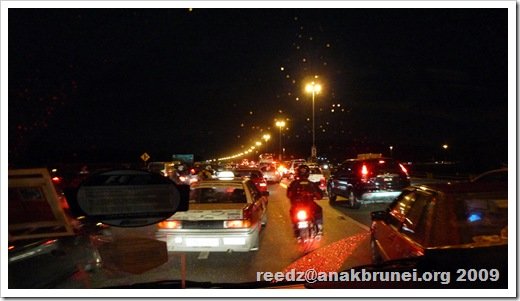 The jam home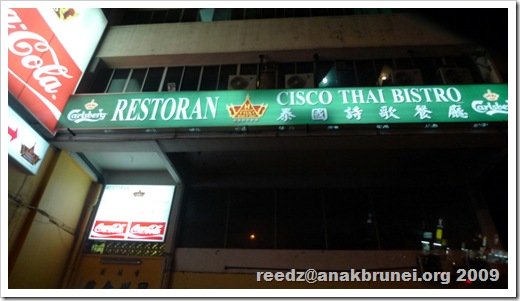 Dinner was at this network equipment thai bistro 😉