Tug-of-War or also known as rope pulling is a sport that directly pits two teams against each other in a test of strength. The origin of this sport is unknown but it is known that tug of war was practiced in ancient Egypt and China. The game had been made as part of Olympic Games from 1900 until 1920.
The basics of the game is almost similar wherever it is played but different countries may have different rules and regulations, techniques of pulling the rope and types of rope used.
In Brunei, tug-of-war or 'tarik kalat' as locally known, is among the traditional game that is still popular nowadays. Word 'tarik' means pull, while 'kalat' is the name of the rope used. The rope used in Brunei's tug-of-war is about 231 feet long with a diameter of four, six or seven inches. For national (Brunei) and ASEAN level competition, a rope with six or seven inches is normally used.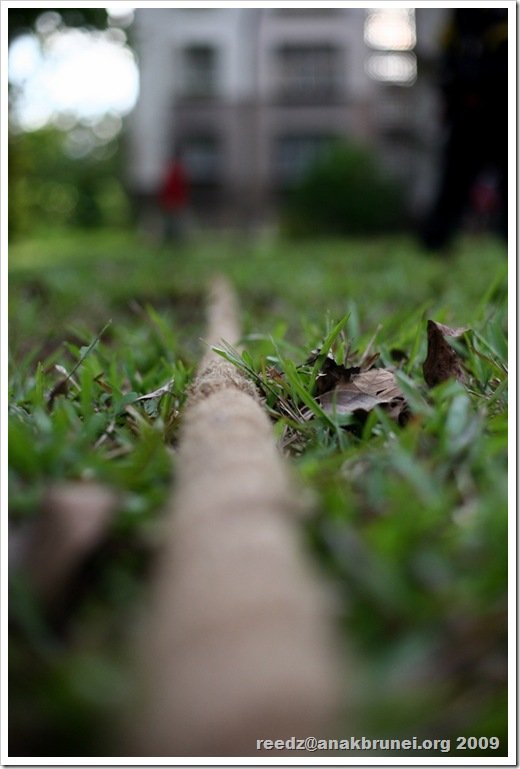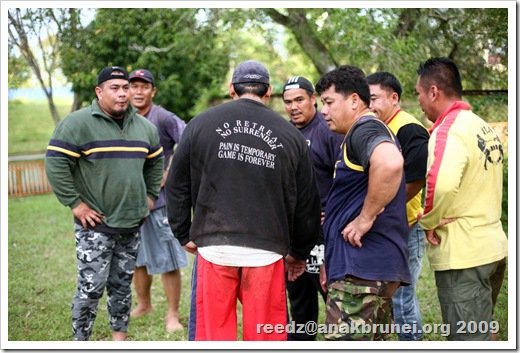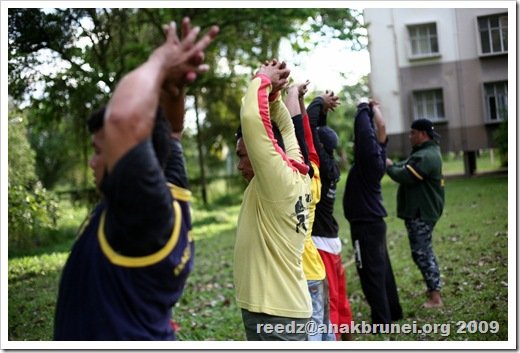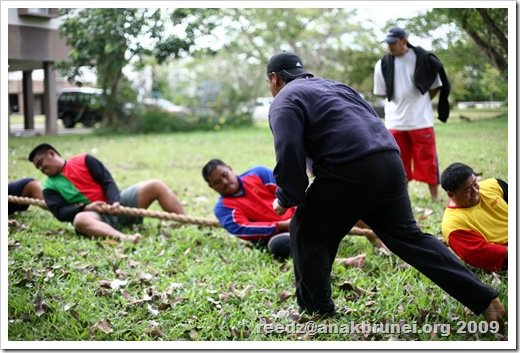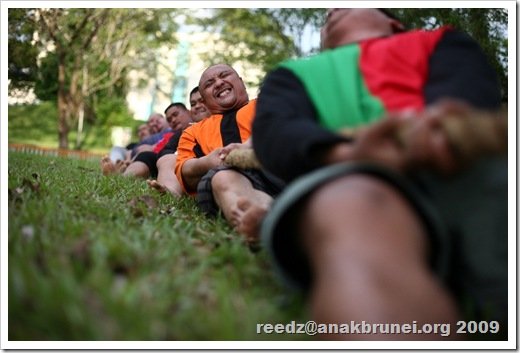 This sport is a local favourite particularly during the nation's festive seasons such as the royal birthday celebration and the renaming of Brunei Town to Bandar Seri Begawan. The game attracts not only senior citizens and adults but also youngsters and kids. Tug-of-war is also a preferred game for sports day or fun day. More at Information Department's Brunei Darussalam Newsletter.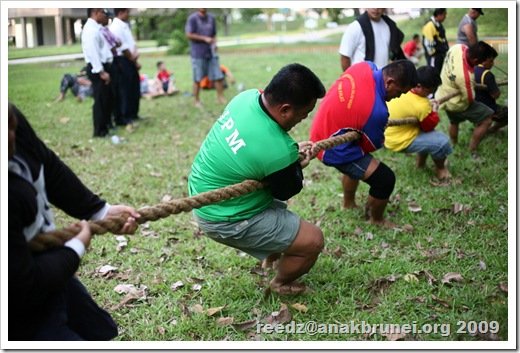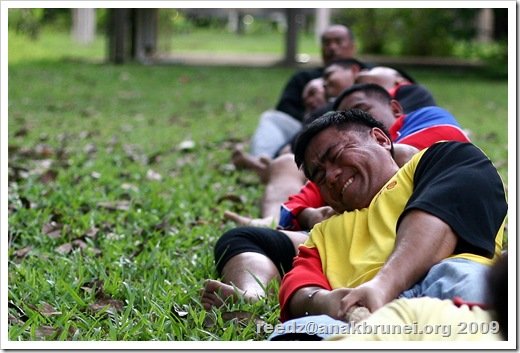 I'm not sure what the words meant but I heard
"udang" and "pari" being used quite a lot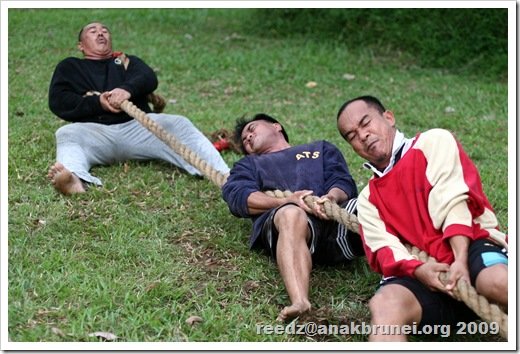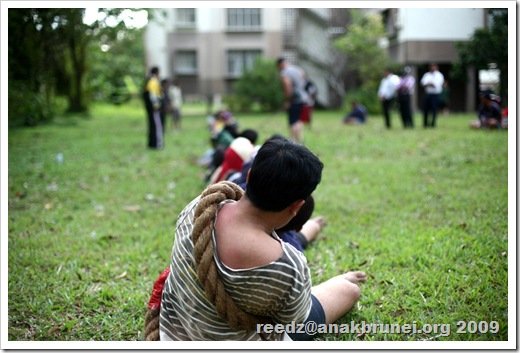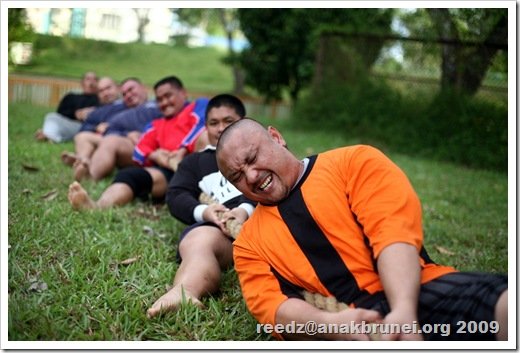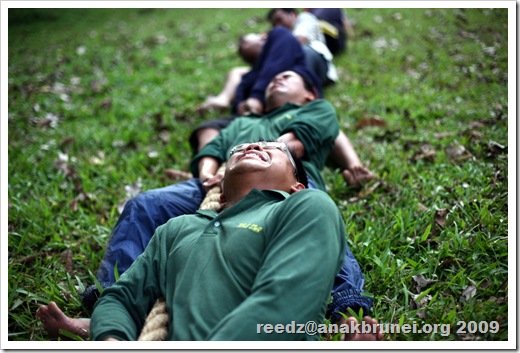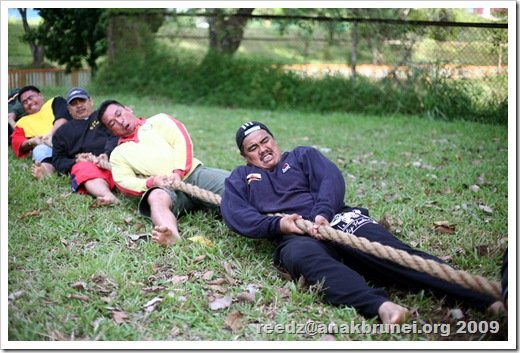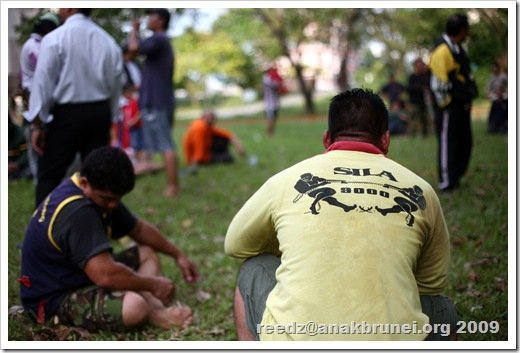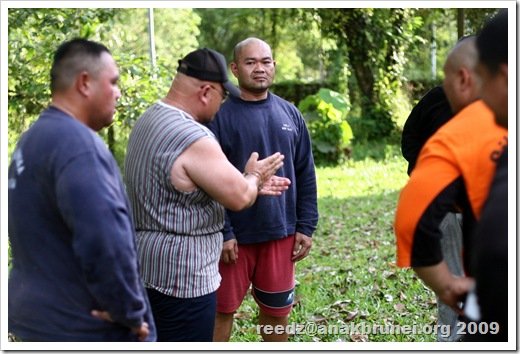 Coach going through the strategy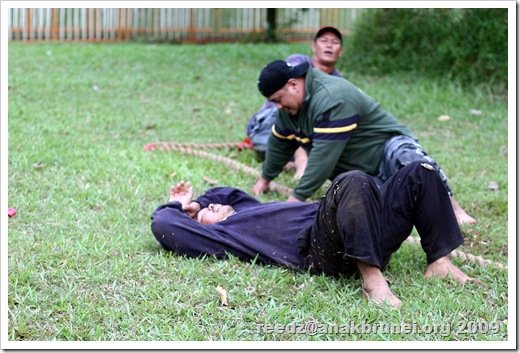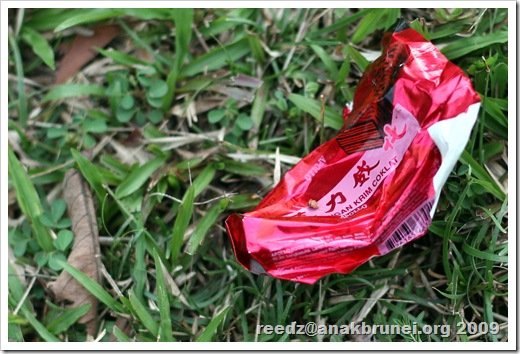 Food for giants!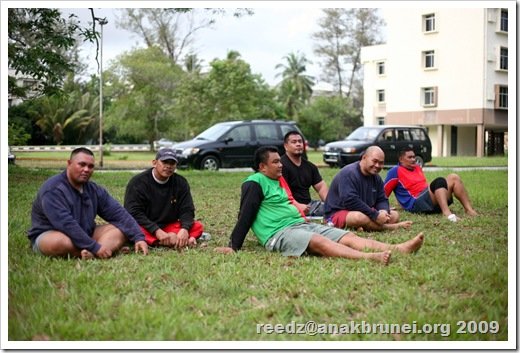 Having a well earned break