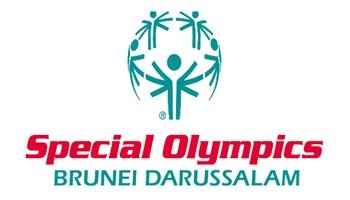 Fundraising Walkathon and Fun Charity Bazaar 2009
People with an intellectual disability are often misunderstood or ignored, yet when they are given a fair chance they can, and do, participate as valuable members of the community. For this belief, Special Olympics Brunei Darussalam endeavors to provide sport for all people with an intellectual disability, regardless of their skill level. Through sport, Special Olympics Brunei Darussalam aims to give our special athletes the opportunity to get fit, develop skills, make friends and be part of a community.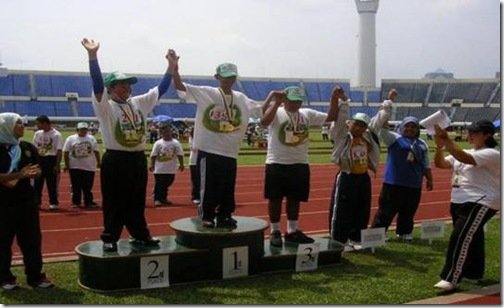 Special Olympics Brunei Darussalam caters for athletes who just want to participate, right up to elite athletes who want to compete on a world stage. And with local, national and international competitions Special Olympics Brunei Darussalam give them plenty of opportunities to achieve their best potentials and possibly, dreams.
Thus to help them accomplish their potentials and dreams, Special Olympics Brunei Darussalam will be organising a Fundraising Walkathon from Taman SOAS, Bandar Seri Begawan to Stadium Negara Hassanal Bolkiah in Berakas and a Fun Charity Bazaar at theStadium Negara area on Sunday, 3rd May 2009. The walkathon is expected to begin with participants assembling at at the Taman SOAS at 6.30 a.m. and for the Walkathon to begin at 7.00 a.m. It is expected to be completed by 8.30 a.m. at the Stadium Negara. Meanwhile, the Fun Charity Bazaar at the Stadium Negara will be from 8.00 a.m. to 5.00 p.m.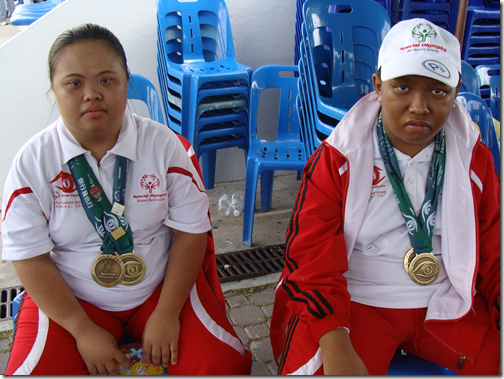 The fundraising Walkathon as well as the Fun Charity Bazaar is open to the public. Anyone who is interested in renting a booth for the Fun Charity Bazaar is welcomed to download the Special Olympics Brunei Darussalam Charity Bazaar 2009 Booths Forms at www.sobrunei.com. The rent of a booth will cost B$40 and at least 10% of the booth's profit must be donated to Special Olympics Brunei Darussalam funds. These funds raised on that day will then be used to provide all the sports training programs as well as the sporting competitions for the athletes. In particular, it is hoped that the event will help to generate enough funds to prepare our special athletes to compete in the next World Special Olympics in Athens in 2011.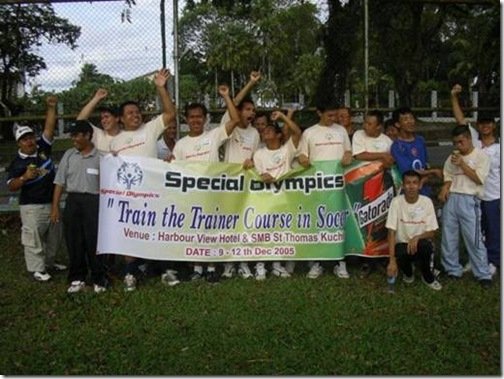 Let us be together and united in supporting our nation's special athletes. Let us be together and united in helping them to be part of the community, to achieve their potentials and most importantly, to fulfill their dreams. Let us be together and united in supporting their mission:
Let me win, But if I cannot win, Let me be brave at the attempt…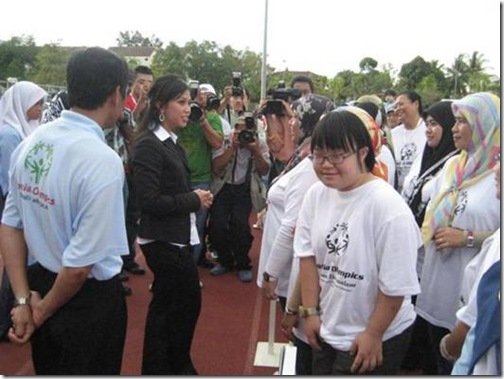 There are going to be lots of fun and exciting activities at the Fun Charity Bazaar which includes:
Activity 1 – Special Olympics Fear Factor Challenge
Activity 2 – Special Olympics Food Fiesta Hourly Competitions
Competitions include:-
roti kawin eating competition;

ulam & belacan eating competition;

boiled eggs eating competition;

fruits eating competition;

cream crackers competition)
Activity 3 – Special Olympics Physical Challenge
Activity 4 – Special Olympics Kiddies Fun Fair Games
Games include:-
Coconut bowling;

ring-toss;

chopstix pingpong;

tennis can;

basket badminton
Activity 5 – Special Olympics Artistic Corner
Professional caricature & professional facepainting by Neezone Arts Corner
Activity 6 – Special Olympics Hourly Street Magic Special
Activity 7 – Special Olympics Amazing Treasure Hunt
Participation from DPMM FC (Meet the Fans Session with DPMM FC Players) is also anticipated at the Fun Charity Bazaar.
Pelangi FM DJs will also be there to spice up the day and to add the fun and excitement to the charity bazaars, bouncers and waterslides as well as clowns will also be there at the Special Olympics Brunei Fun Charity Bazaar 2009.
Last and certainly not the least, our generous hearted Brunei bloggers will be selling their much anticipated ULTIMATE FOODIE CHALLENGE recipe book on that auspicious day. They have kindly pledged to donate 100% of the profits of the selling of their books to Special Olympics Brunei.
We promise you that it will be worth your time. So come and join the fun at the Special Olympics Brunei Fundraising Walkathon and Fun Charity Bazaar on Sunday, 3rd May 2009. Catch you there!
Special Olympics past events: