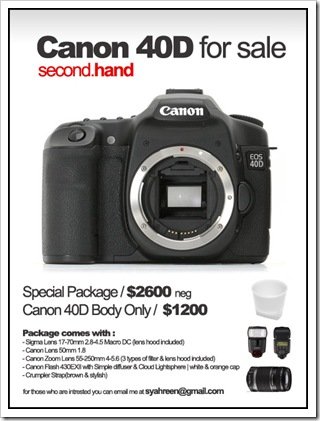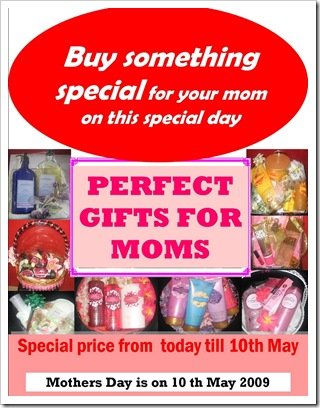 Frangipani is a small genus of 7-8 species native to tropical and subtropical Americas which spread to all tropical areas of the world. Its is known as "Kembang Kamboja" in Indonesia, "Temple Tree" or "Champa" in India, "Calachuchi" in the Philippines, "Araliya" or "Pansal Mal" in Sri Lanka, "Champey" in Cambodia, "Champa" in Laos, "Hoa Su" in Vietnamese, "Lantom" or "Leelaawadee" in Thai.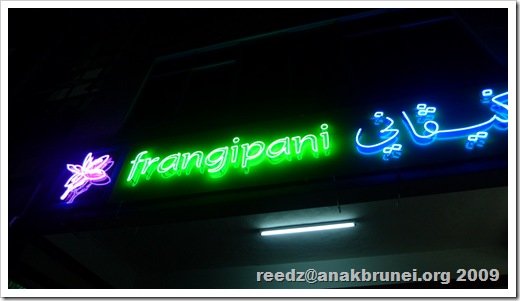 Nestled in a block of shop houses in the heart of "Small India" in Sengkurong is a gem of a retreat from the hoi polloi outside. A bistro going by the name of Frangipani conjures up images of the orient and rightly so with the tasteful wooden decor and furnishings, and the many retro travel posters that adorn the walls.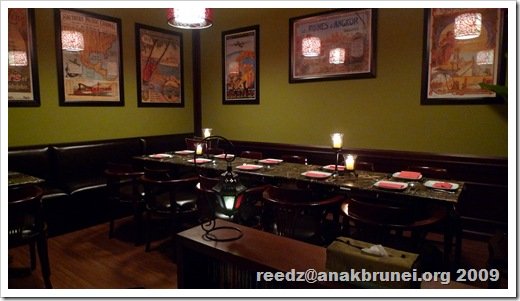 The first thing that struck me as I entered the place was its cosiness. Its a small place which can accommodate up to 30 snugly. The bistro currently has no chef and no menu and currently serves as an "extension" to the owners' home kitchen heheh.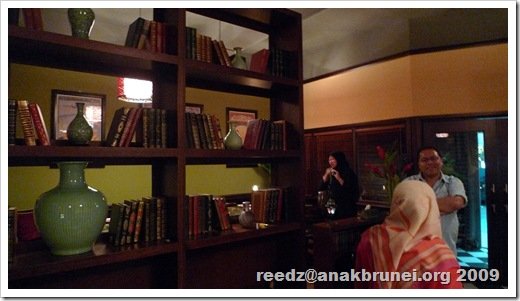 Frangipani an "on-going project" for the owners who are in and out of the country by necessity. The small gathering we had a few nights ago was more of a focus group to gather valuable feedback from some close friends.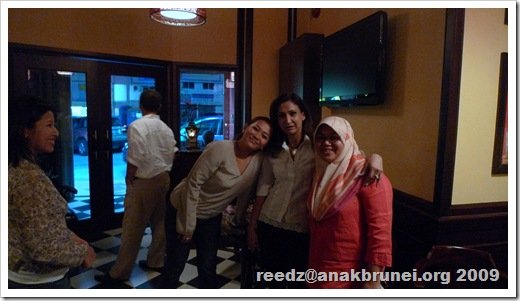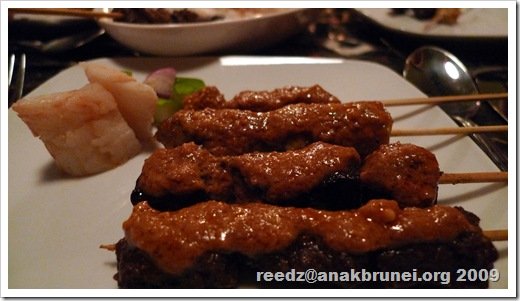 We were treated to an excellent spread from the owners' home kitchen which started with grilled skewers of meat and seafood (aka satay heheh) served with peanut sauce and a side of fiery chilli paste.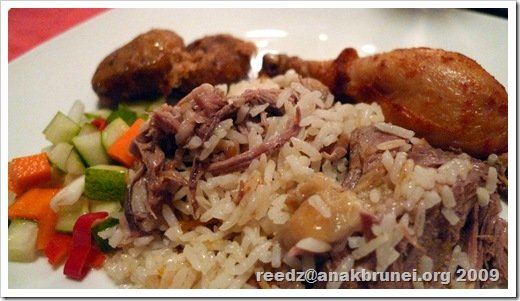 This was followed by the mains of delicious Lamb Mandi Rice. The lamb leg was so tender, one just had to peel the meat off. Click here for a pic of me doing the "peeling".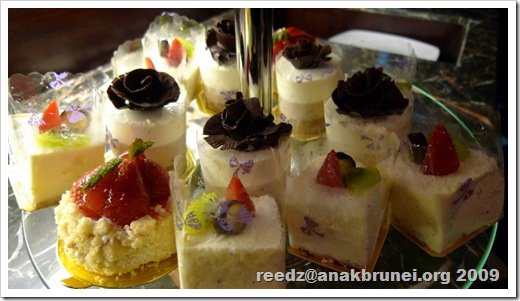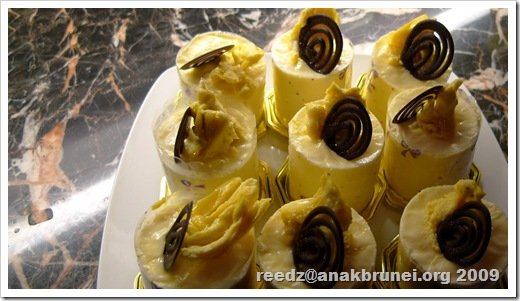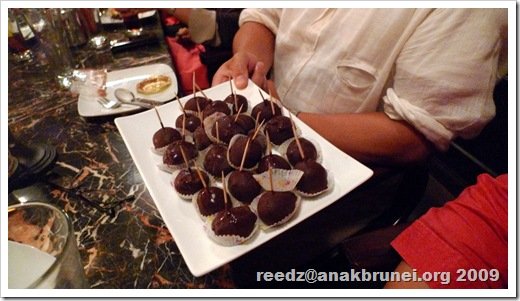 As if that was not enough, we were treated to a range of desserts including durian mousse (my favourite), strawberry cheesecake, chocolate trifle, and chocolate coated ice-cream balls!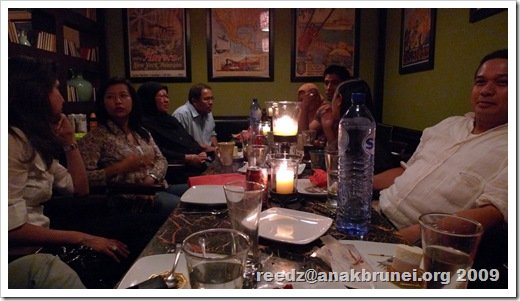 Upstairs from Frangipani, there's this gallery which is a treasure trove of artworks which the owners have been collecting over the years. I'm eyeing some really good ones in the collection which I hope to buy or alternatively they would make a great birthday gift when my birthday comes on May 19th HINT HINT heheheh!
It was a great night filled with warm company, great food, and "interesting" conversation interspersed with chuckles and laughter. Just my kind of night! Thanks H & N for having us over! Look forward to the inaugural "Guest Chef" night at the Frangipani!