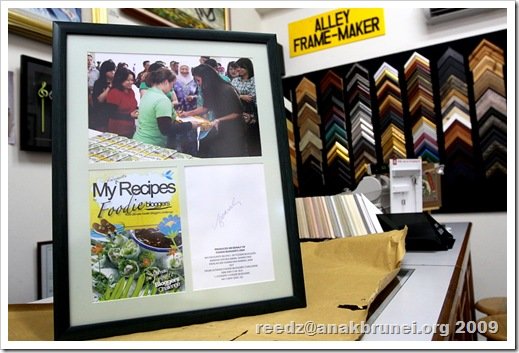 "My Recipe Book" auction update:
Bidding for the above special signed (AND FRAMED) edition of the book as of 5pm 7th May stands at B$1,086.00! If you wish to beat this bid, you can text da gangsta at 8677773 and place your bid and your name. Let's do this for a good cause!

A couple of nights ago, fellow foodies and I went to check out Manjaro, a well-known joint in the hip and happening foodie scene over the last five years (wow time sure flies!). Priscilla, the babe behind Manjaro has been making waves with her Saturday night Eurasian buffets, which, as the name suggests, includes a mixture of Asian and European dishes.
Normally the first weekend of the month will be $24.90 (adult) & $15.90 (6-12 years old). The second weekend will be $19.90 (adult) & $10.90 (6-12 years old) but with a different set of menu. Children under 6 eat for free.
Give them a call at 2236493 for more info.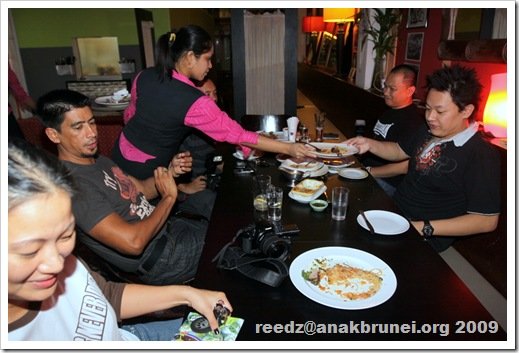 I was verrry late heheheh!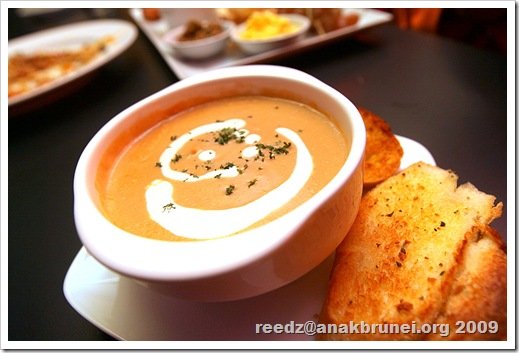 King Prawn Bisque – You can just taste the ocean in every spoon!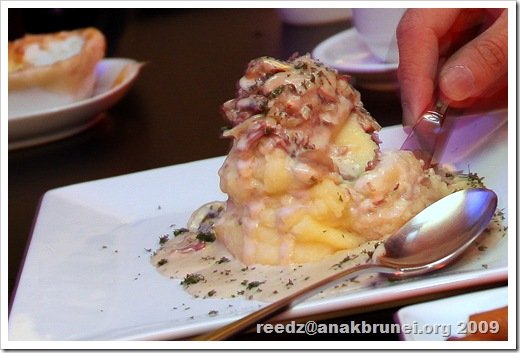 Mushroom Bacon Volcano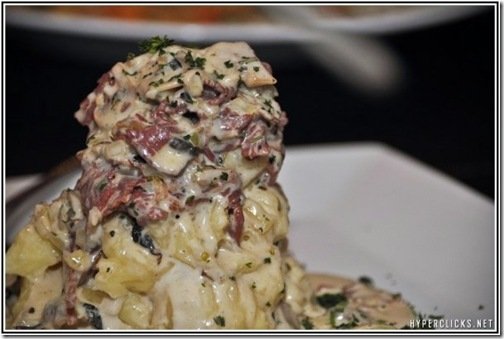 Pic borrowed from hyperclicks.net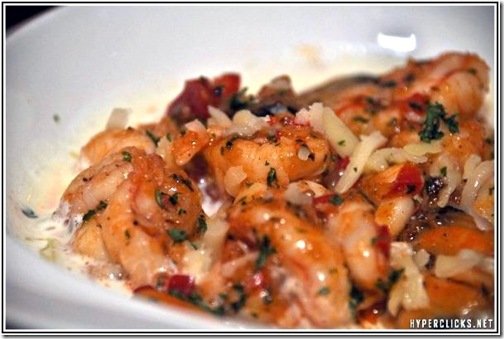 King Neptune's Itaian Sensation – I was TOLD this was the dish of the night!
But since I was late, I didn't get to taste it, so I reserve my comments heheh!
Pic borrowed from hyperclicks.net
Priscilla's Chunky Chicken Pie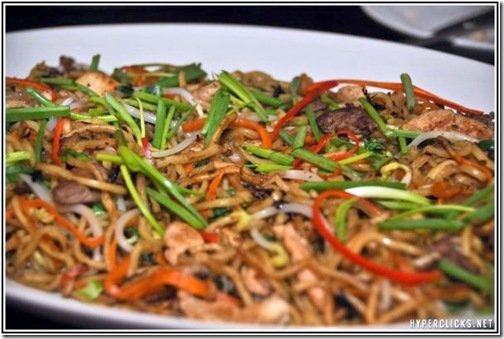 Mongolian Noodles
Pic borrowed from hyperclicks.net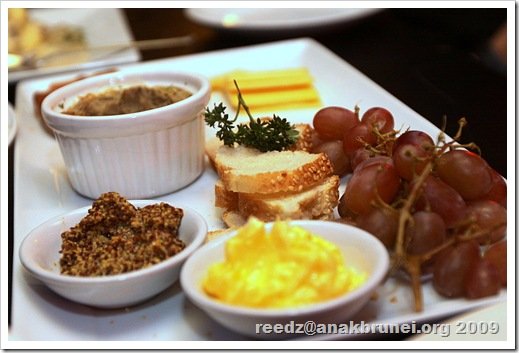 The Deli Platter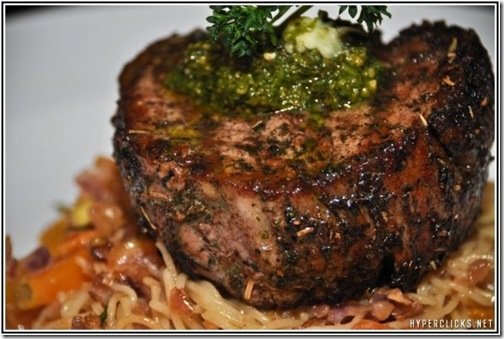 Herbed Roasted Tenderloin. I missed out on this one 🙁
Pic borrowed from hyperclicks.net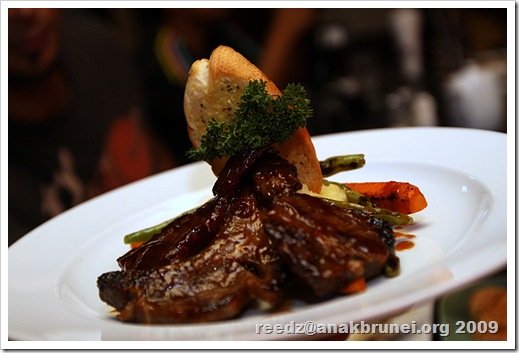 Honey coated barbequed lamb… slurrrrp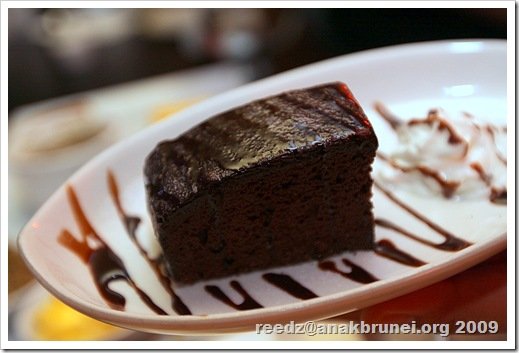 Priscilla's Chocolate Delight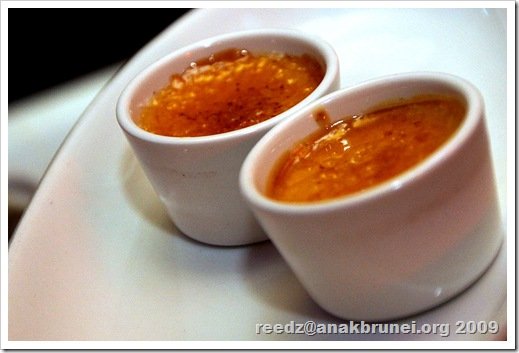 Crème Brûlée