It was an activity-filled morning at the Ministry of Development yesterday as their Customer Appreciation Week came to a close. Heaps of games and other activities took place over the last week and prizes from these activities were presented to the winners yesterday.
BARA was a major participant with their flying fox, abseiling, rock-climbing AND their poco-poco yesterday which I missed it as I had to rush off to another event.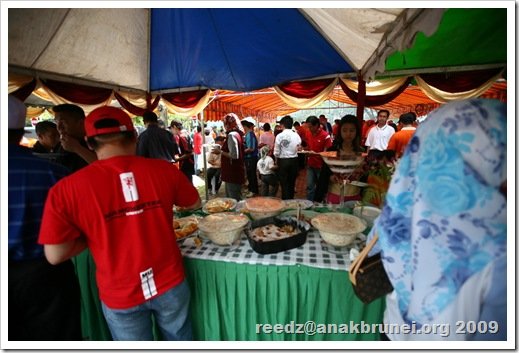 Food galore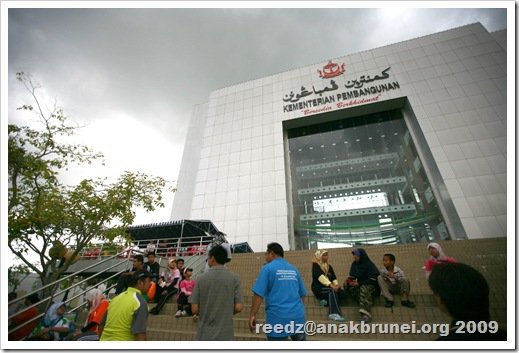 The MOD building makes for a dramatic picture especially with storm clouds!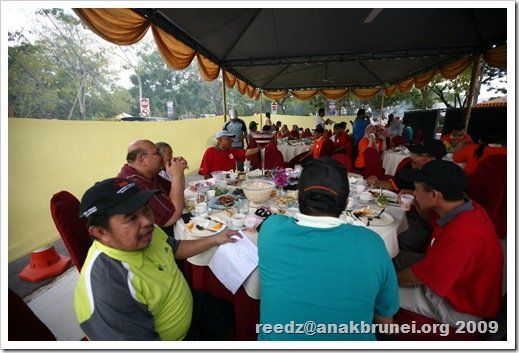 VIP's taking a break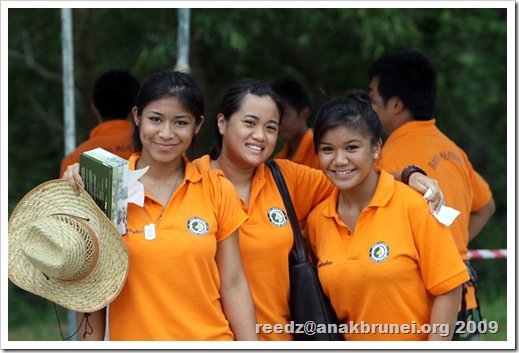 BARA Babes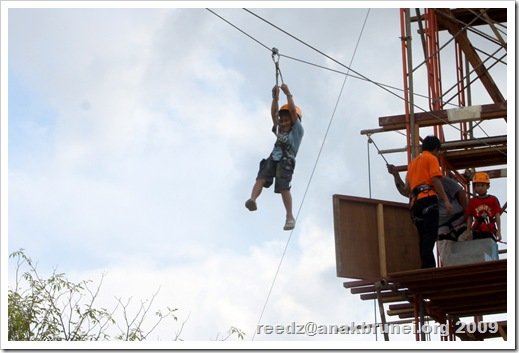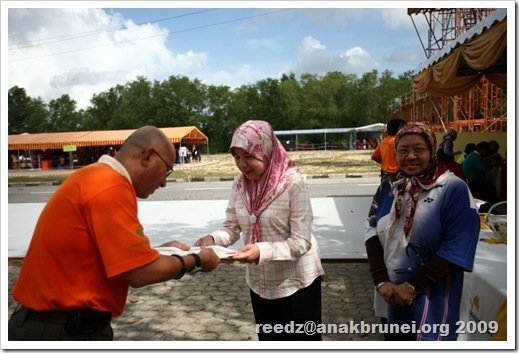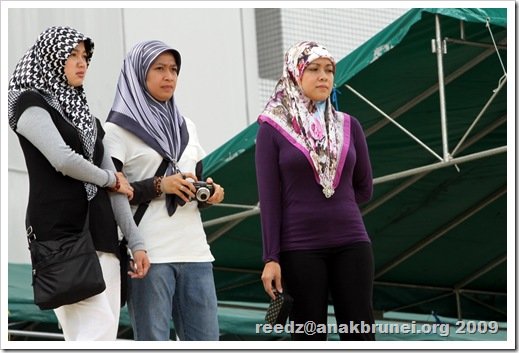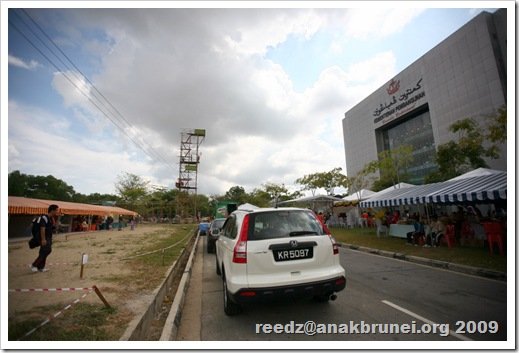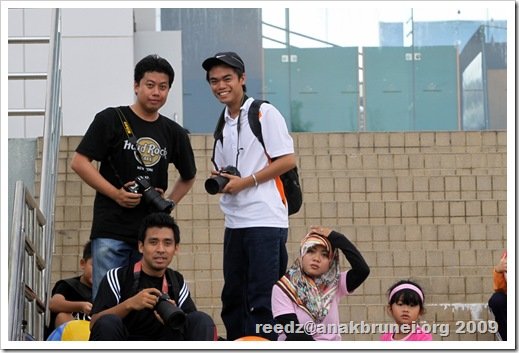 Faie and his friends. Nice meeting you boys!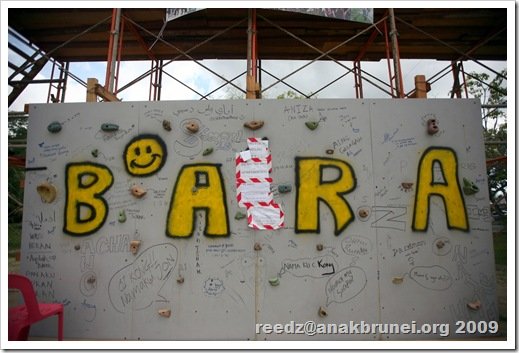 The mini rock-climbing wall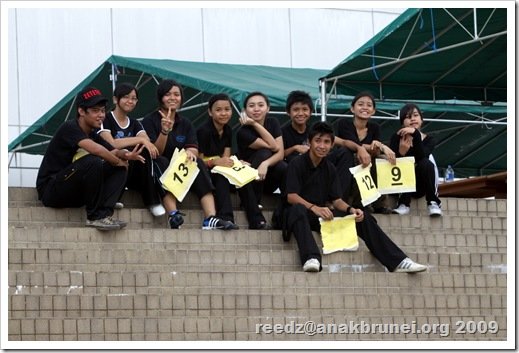 Poco-poco participants all geared up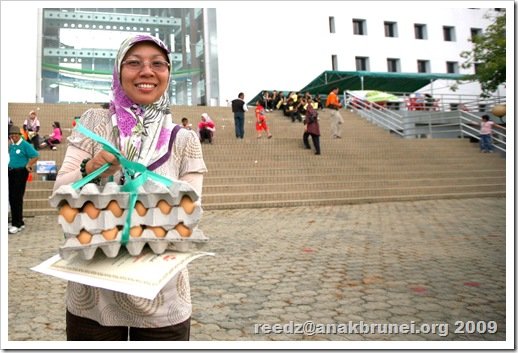 Dapat membuat kek nie heheh!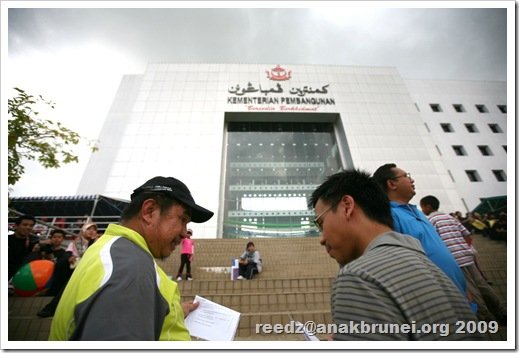 Deputy SUT of MOD being interviewed by the media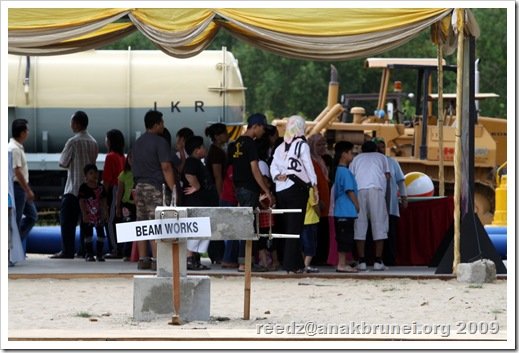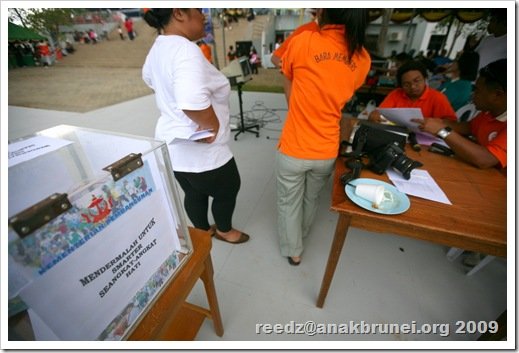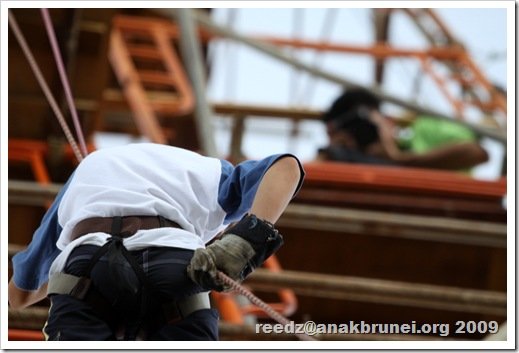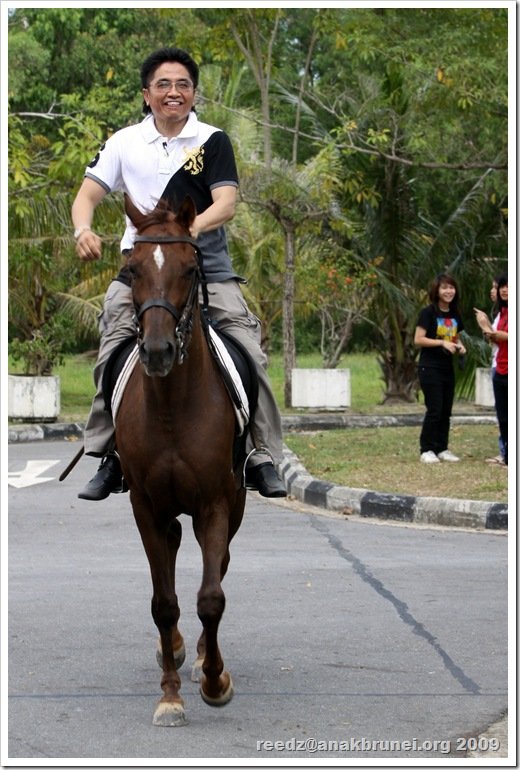 Ride 'em cowboy!