These are the principles upon which Lindsay Fox has lived all his life. A living example of the Great Aussie Dream, Lindsay founded Linfox, a company which started out in logistics and later expanded into airport management, real estate, and security. Not bad for a school dropout at 16 who faked his age to buy his first truck for four promissory notes of 100 pounds each, over fifty years ago.
Having missed Lindsay during the APEC SME Summit, I made sure to catch him at UBD yesterday where the VC and Dr Mona managed to convince him to give a public lecture. I was glad I did!
Lindsay, despite being a billionaire many times over, is your regular aussie larrikin with that sense of humour which I had become accustomed to having spent time down under. He had the audience in stitches with his humour, but at the same time he truly inspired with his stories.
What a bloke! Fair dinkum! On ya Lindsay!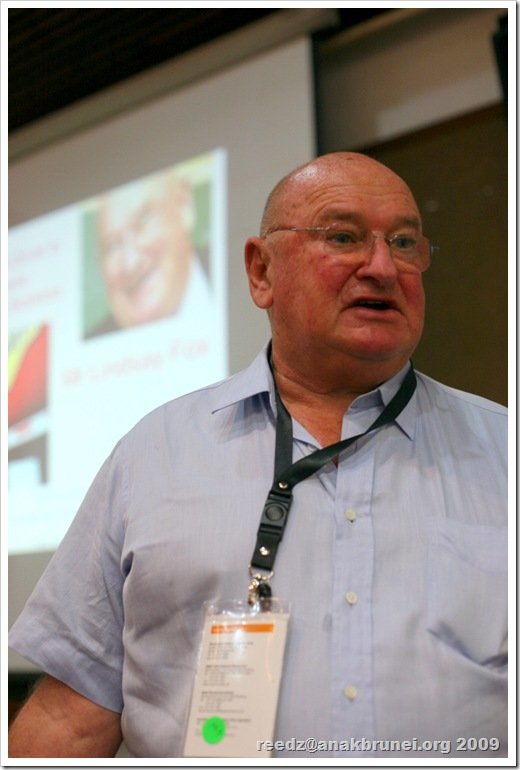 "I am a truck driver, I think like a driver and act like
a truck driver and I'm proud of it," he told the crowd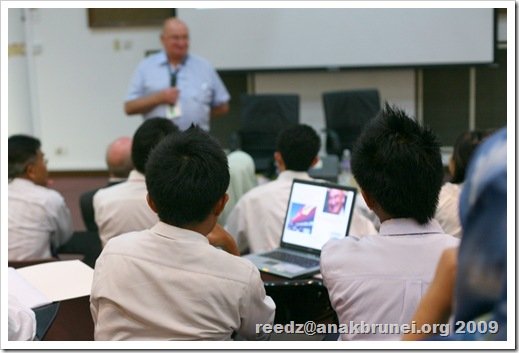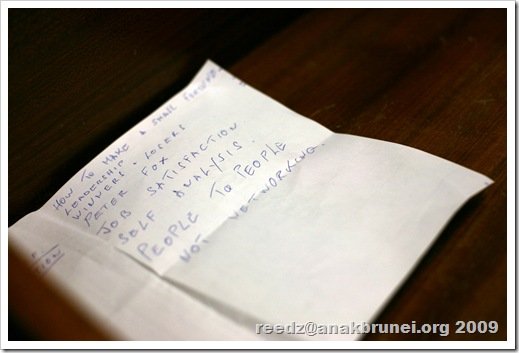 The man's notes heheh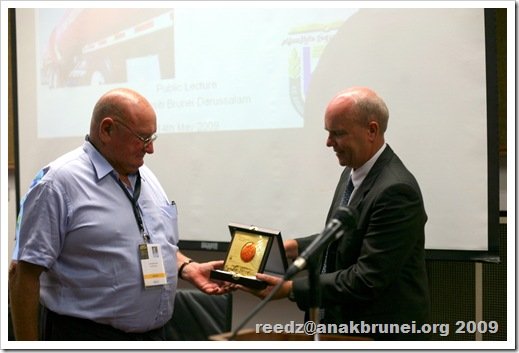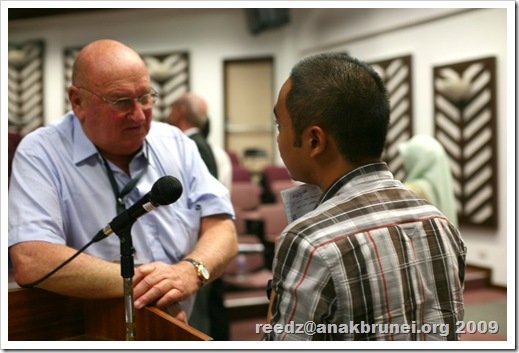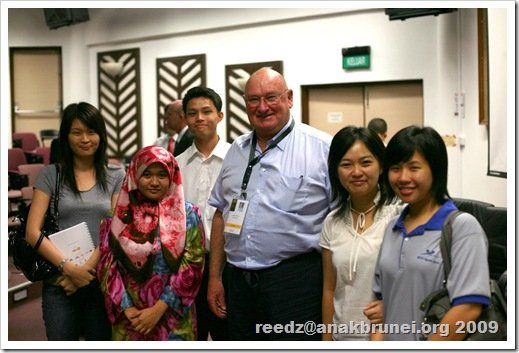 With fans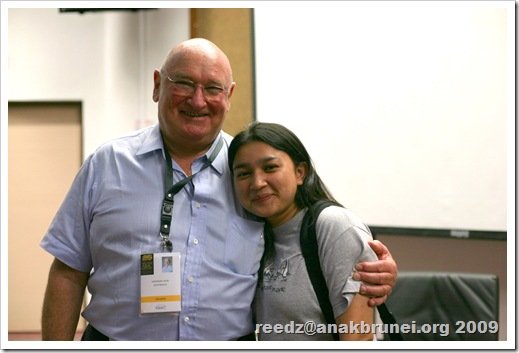 LIndsay and Sonia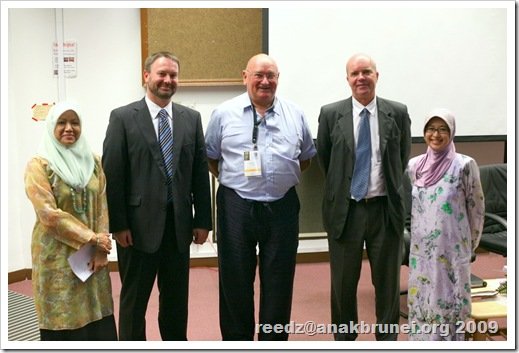 Group pic with the Oz High Commissioner and UBD officials