KJ's da man on d cover of the latest issue of copycat!
Check it out!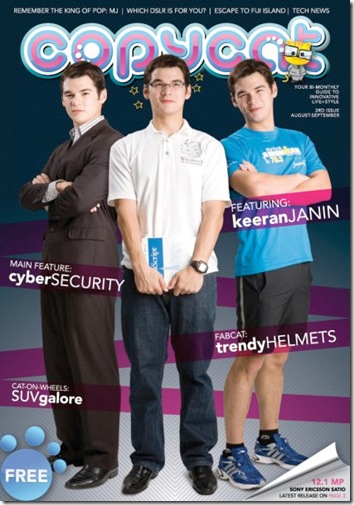 Happy National Day to all Singaporean friends and readers!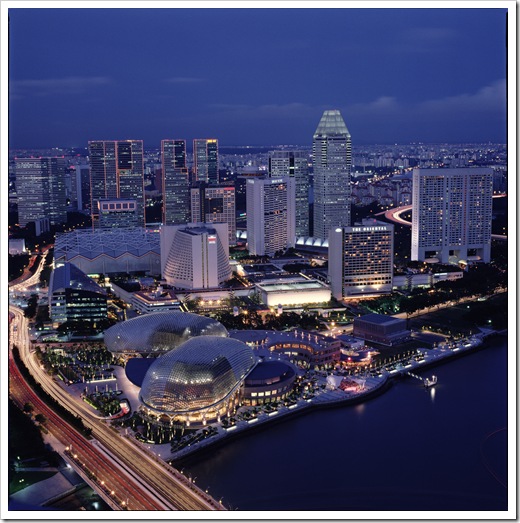 Excerpt from an interview with the Singapore HC by PilihanFM:
What are your thoughts on Singapore's National Day?

Our history over the past 44 years is a story of a country that has evolved from a loose mixture of different communities into one people, one nation and one Singapore.

Our social fabric is knitted with many threads but we all belong to a single tapestry. Regardless of race, language or religion, we are proud that, after 44 years, we are collectively standing tall as Singaporeans.

How about your economic achievements?

We have made some modest progress. In 44 years, we have transformed ourselves from a third world country with people living in slums and squalor into the ranks of first world countries. If measured by per capita GDP in PPP terms, we are the 4th wealthiest nation in the world.

But this is just statistics. Our goal is not mindless economic growth, but to give a better life to our people. We aspire to build a gracious and vibrant metropolis with a high quality of life, amidst lush greenery, a "city in a garden", and a home that Singaporeans can proudly call our own.

What are the key challenges facing Singapore?

The most serious danger is that we may be seduced by our own success. Singaporeans must guard against complacency. We must not take things for granted.

How would you characterise Singapore's relations with Brunei Darussalam?

I would describe our relationship in three words: close, warm and special.

The close relationship is underpinned by strong personal and institutional links. Our ministers and officials meet one and another frequently. The agencies work closely together, bilaterally, and regionally with other ASEAN partners.

Pics taken yesterday morning while visiting the Pasar Borong or Wholesale Market which is located in Kg Selayun, Sengkurong. That was the first time I'd visited the market since it was relocated from its original location nearby years ago. Good fresh produce available at wholesale prices. Hmmm, maybe I should organize a fresh produce group buy like we do with phorographic gear at the Bruneiforever Forum… heheh!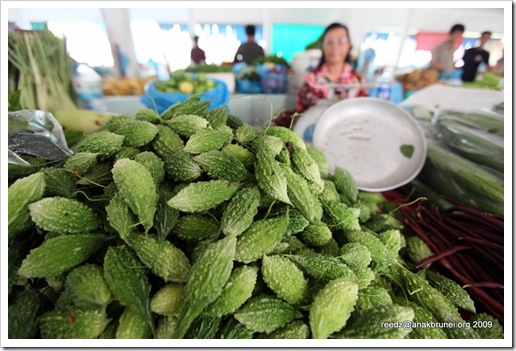 Baby Peria or Bitter Gourd. Cute little buggers.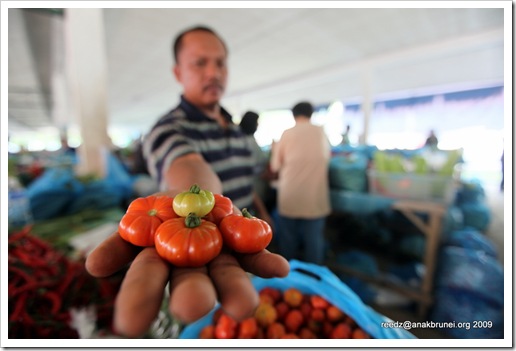 Somebody tell me what sort of tomatoes these are?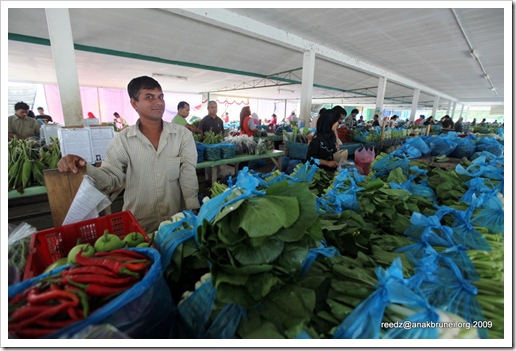 The chap on foreground control macho and looked elsewhere but I waited… and waited… till he peeked at me, and CLICK! Decisive moment 😀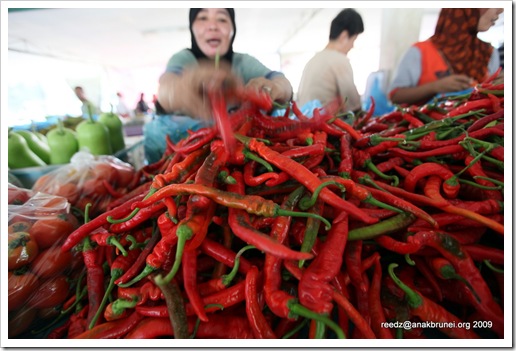 These chillies were HUGE! I wonder if they're hot though?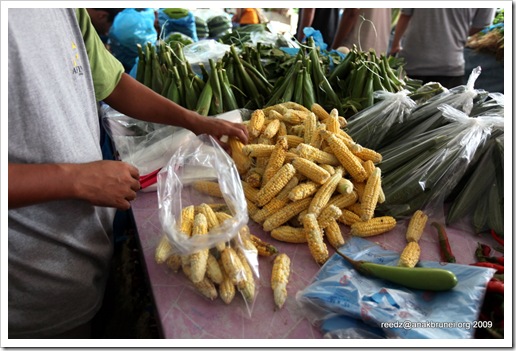 Sweet corn being stripped and packed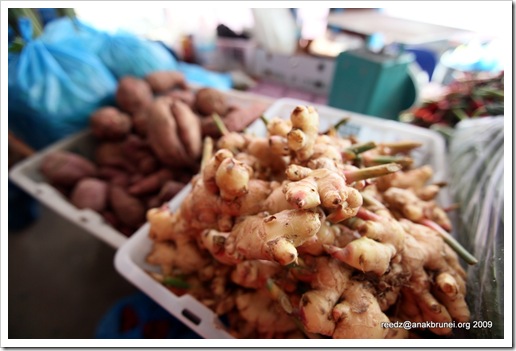 Young ginger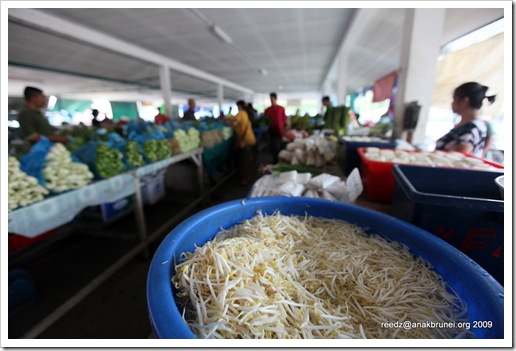 Bean sprout or Taugeh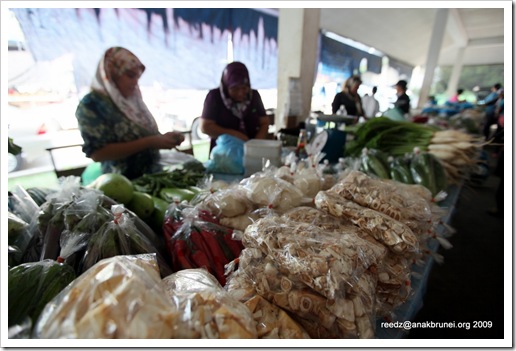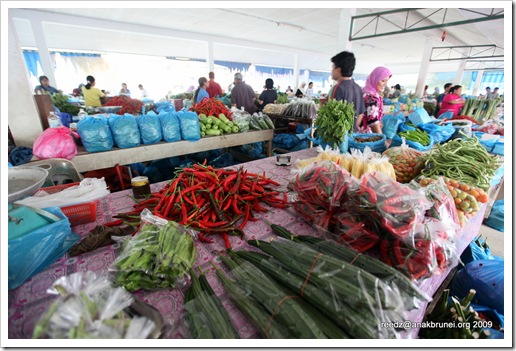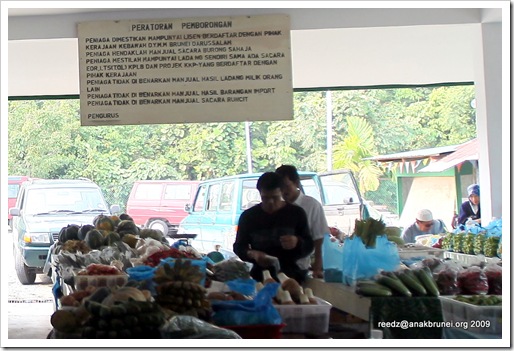 Stern warning…