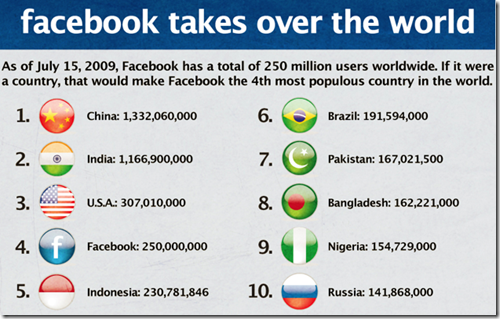 The power of web 2.0

LagunaDua is a place which I have been hearing a lot of good things about, especially from my buddy, the deputy envoy. Couple of nights ago, I finally managed to pay them a visit. The place is located next to the now closed Sri Patek Brasserie, near the X-Ray place near the airport.
I was in a bit of a rush, but from the quick tasting I had, the deputy envoy was right about the food! Fresh home style cooked food which included some unique offerings like the siput sedut, and on the menu was also crayfish or satak!
I enjoyed the meal and will definitely be returning to sample the other dishes. Check it out! The sungkai buffet is priced at B$13.40 for adults and B$7.20 for kids below 11. Call 2336219 or 8988321 for reservations.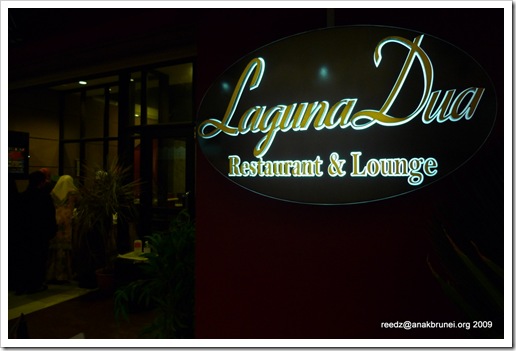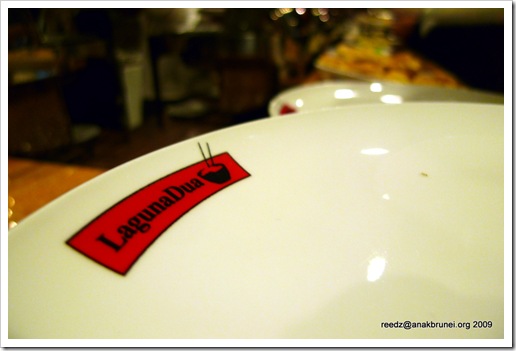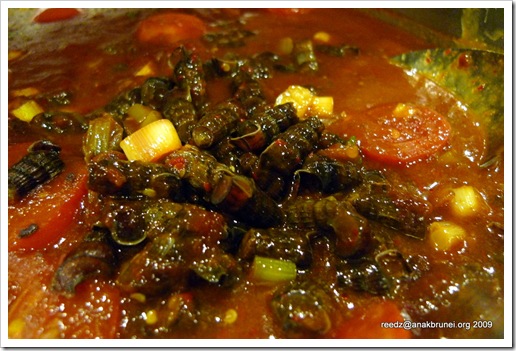 Siput Sedut! Haven't had these for aaaaages! *Thumbs up*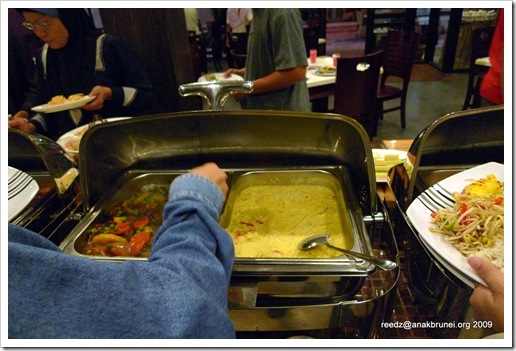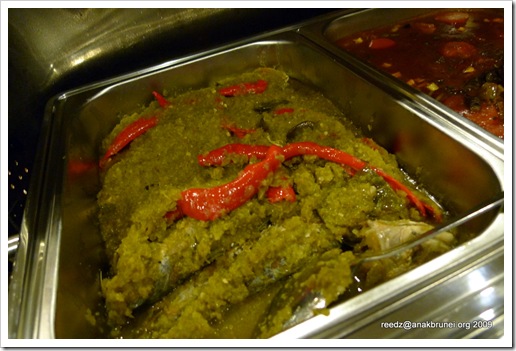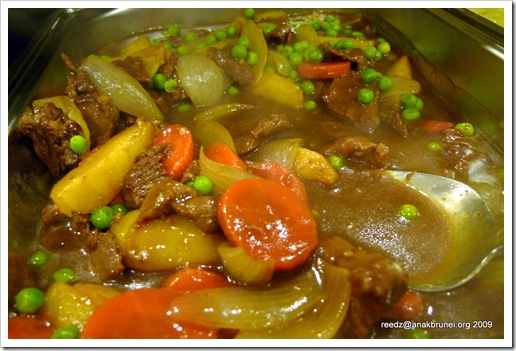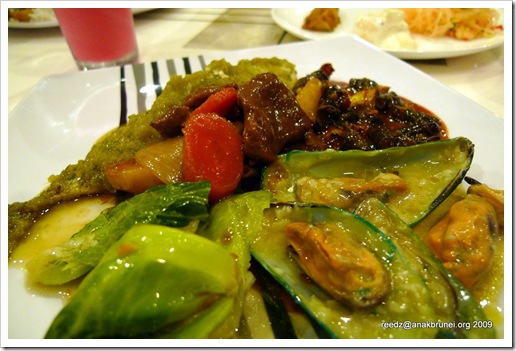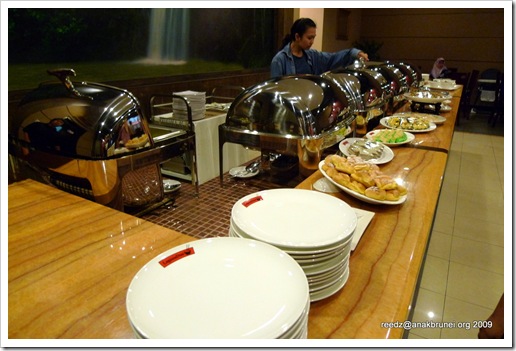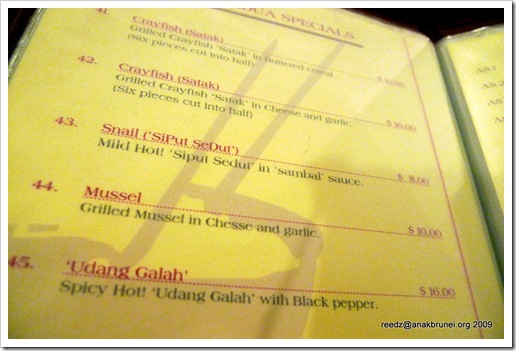 Menu for tonight 29th August
SOUP
Sweetcorn with crab meat
APPETIZERS
Kerabu; Daging, Mangga, Prawn salad
MAIN COURSE
Fried Mee hoon, Lamb Stew w/mashed potato, Steam Rice
Chicken "saus mentega" , LagunaDua Mango Fish
Udang Galah Kunyit, Ginger Beef, Squid "Masak Singapore"
Kailan with oyster sauce, Beansprout with salted fish, Sayur batang pisang
STALL – 1
Grills – Chicken Peri-Peri
STALL – 2
Ambuyat, Tahai/Ikan Rebus, Urat Kunyit & sambal mangga, Tempoyak/Binjai
STALL – 3
Roti Jala, Cucur Pisang/Ubi
DESSERTS
Red Ruby, Assorted malay cakes, Pastries, kurma Fruits, Longan, Lychee,
Rambutan, Nangka & Cocktails, Watermelon/Starfruit/Papaya
DRINKS
Manisan & Bandung