This promo is brought to you by the
RIZQUN COFFEEHOUSE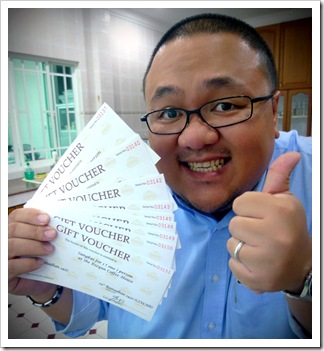 How would YOU like to break fast at the popular Rizqun Coffee House? Well, I have some free vouchers* I'd like to give away this Ramadhan! Of course, you'll have to be in Brunei to enjoy this voucher heheh!
Just click on the

button on the anakbrunei.org fan box which should be displayed if you haven't clicked it before, and thats it. If the button is not displayed, it should say "You're a Fan" instead.
For the next two weeks starting today, I will be picking two random fans every day to win the meal voucher and they will be notified via facebook mail. Their names will also be announced everyday. So what are you waiting for? FAN ME!
* Terms and Conditions Apply

And the winners for today, 1st September 2009 are:

Balqis Hadi
and
Gunta Gunawan
CONGRATULATIONS and enjoy your sungkai
at the Rizqun Coffeehouse!