From Borneo Bulletin:
Bandar Seri Begawan – The British High Commissioner to Brunei, Mr Rob Fenn and his spouse hosted a sungkai reception at their residence in Jalan Kota Batu yesterday evening to announce the two Bruneians who have been awarded the prestigious Chevening Scholarships for 2009-2010 session.

The recipients for this year's scholarships are Muhammadd Reeda Hj Malik who is the General Manager of E-Government Business at TelBru, well known among the Bruneian Bloggers as Anak Brunei, and Dyg Didiliana Hj Awg Damit, Education Officer at the Ministry of Education.

Mr Rob Fenn said, "We are very proud to be able to send these Bruneian professionals to further their studies and help them achieve their dreams. They join an elite group from around the world, coming together from different cultures and backgrounds, to achieve one common goal.

"I am confident that Brunei Darussalam will benefit from these local Chevening scholars' contribution upon their return to Brunei, and with their help, the UK's relationship with Brunei will continue to prosper and go from strength to strength."

Awang Muhammad Reeda will be taking his MA in New Media and Society at the University of Leicester. He currently holds a degree in Social Sciences from the Curtin University of Technology in Australia.

In an interview with the Bulletin, Muhd Reeda said that he applied for the scholarship just when it was about to close at the end of last year. It was a spur of the moment decision and he decided to give it a shot. He was then called for an interview where he was asked how this scholarship would help him contribute to nation building or contribute to the country.

The course that he will be taking covers Internet, web technologies, social network engineering and so forth, and will enable him to further analyse the trends and the effect that this new Internet technology will have on Bruneian society. "It is something that badly needs to be done because the Internet is becoming more and more pervasive and we need to know what are the trends and be prepared to mitigate any negative effects," he said.

He received a call few weeks later and was informed he was going to be recommended for the scholarship. He said, "I did not expect it and it was a pleasant surprise when I was recommended for this scholarship, quite a nice feeling to do something before I hit 40," he said.

The scholarship, he further added, is quite a prestigious one and there are a number of Bruneian students who have gone through the scholarship and have become members of the alumni.

"Its more of a friendship and networking thing because Chevening alumni will always- look at each other and say look we went through the same programme and we will have unbreakable ties with Britain and I think it's a good way for countries to develop friendship and people to people connection. It's a great programme and I hope to see more Bruneians taking part."

Asked what are his plans on his return, he said that he intends to set up an advisory committee on the Internet, to give advice to relevant agencies on what are the trends and how we are going to mitigate the problems that may arise. More here and here.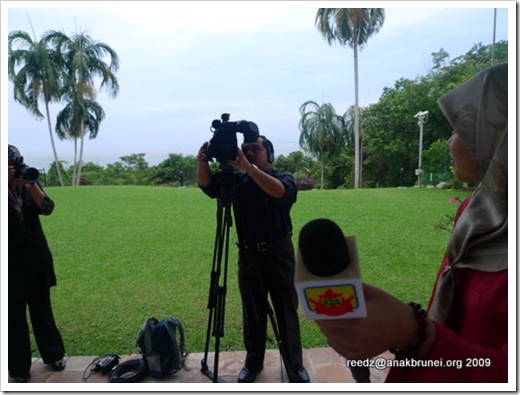 About to be interviewed by RTB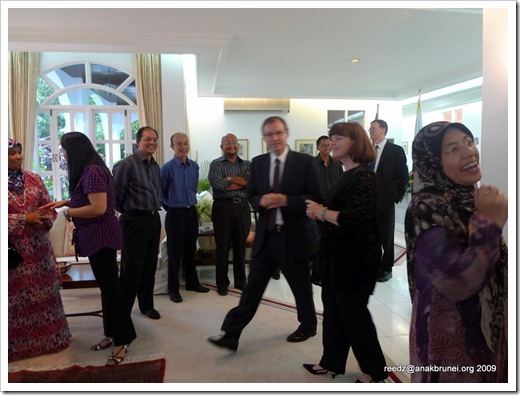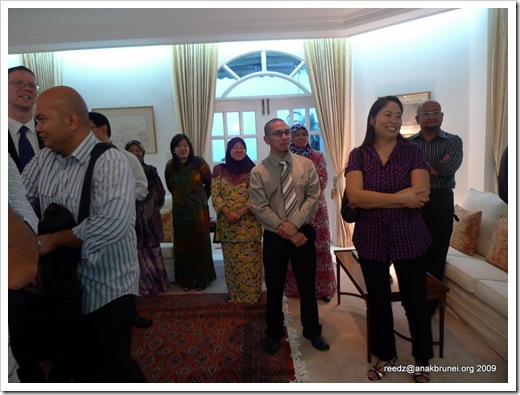 Some of the Chevening Alumni present yesterday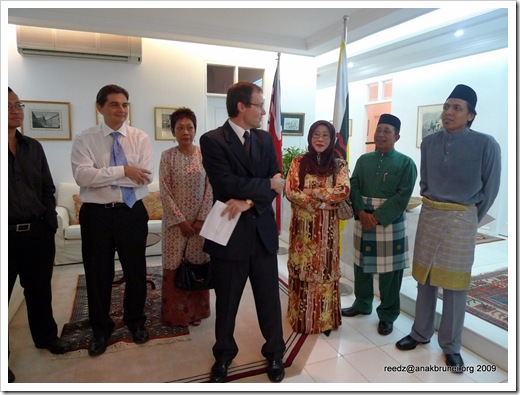 HE British High Commissioner giving his remarks