And the winners for today, 5th September 2009 are: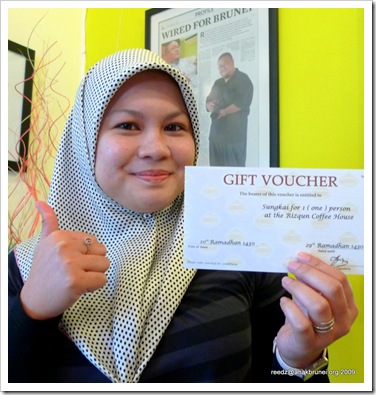 ADeena H Mahadi
and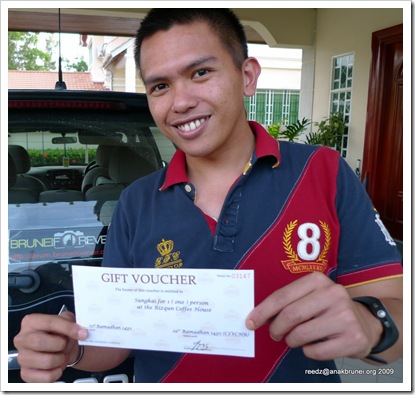 Saiful Kamaluddin
CONGRATULATIONS and enjoy your sungkai
at the Rizqun Coffeehouse!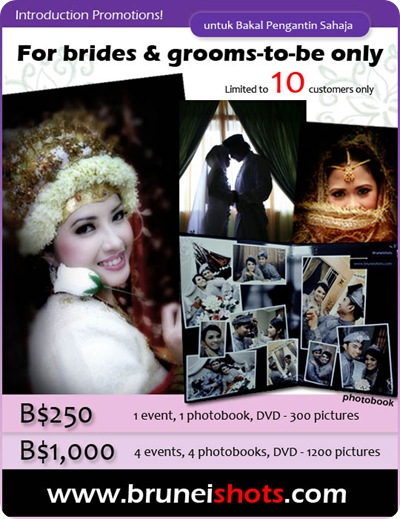 Pics from Sheraton Utama Hotel's special media invitation for their 'Jom Berbuka at Sheraton' Ramadhan Sungkai Buffet at their Tasek Brasserie restaurant.
From Borneo Bulletin:
The buffet featured a vast array of dishes with an assortment of different cuisines to tickle the taste buds.

According to Paula Munoz, Director of Sales at Sheraton Utama Hotel, what makes the hotel's sungkai buffet stand out are the services of their very attentive staff and' their renowned Kambing Bakar which has always been a big hit since they introduced it four years ago.

The Kambing Bakar truly was a delectable dish, and was one of the more popular choices at the buffet. The Nasi Briyani was also very good, as well as the Satay and Oxtail Soup.

Also on offer were curry laksa, steamed fish, vegetarian dishes, barbecue chicken and fish, bubur kacang and many more.

Among the many desserts available was the Mud Cake full of flavour, great texture, and the perfect ending to the meal.

The sungkai buffet promotion will be held throughout Ramadhan, from 6pm to 10.30pm, at $24 per person.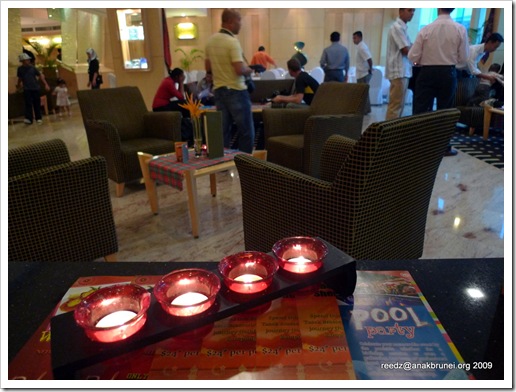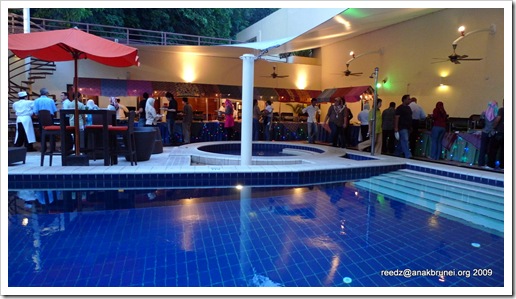 People getting their food just before bedok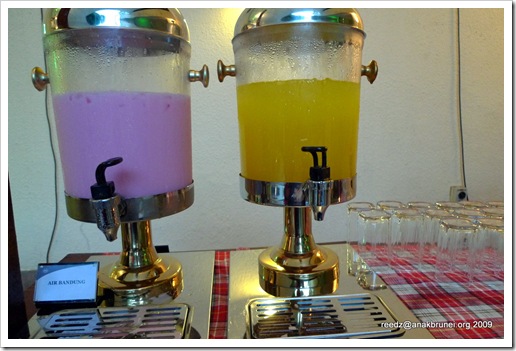 Which one do u think will run out first?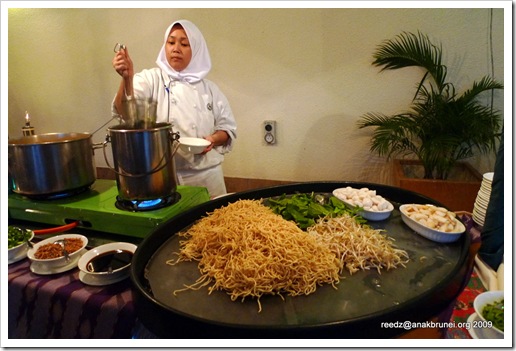 Mee Kari.. yumm!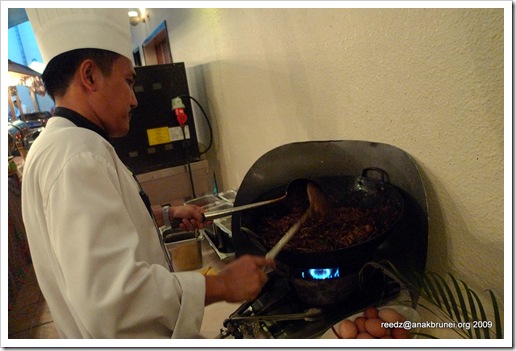 Char Kway Teow!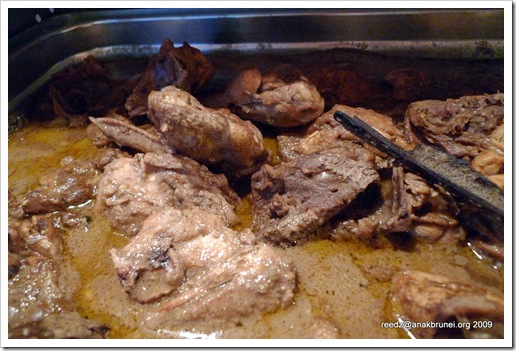 This Chicken Korma was great, but I like mine even better with green peas 😉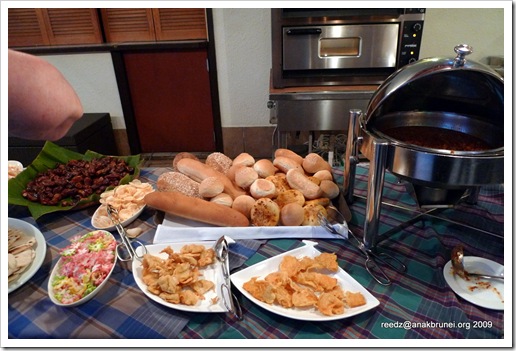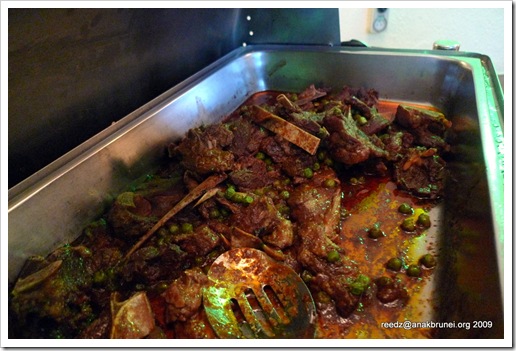 Speaking of green peas.. heheheh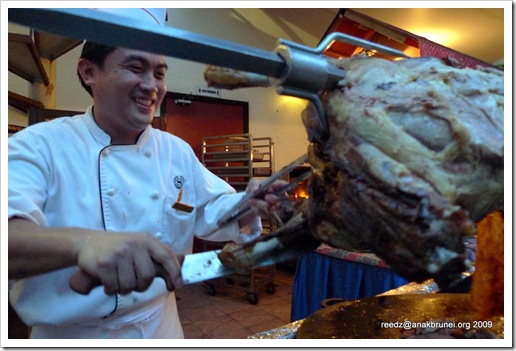 The famous Sheraton Lamb 🙂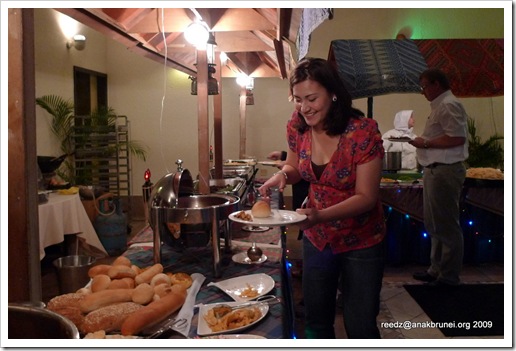 Hi Liyana 😉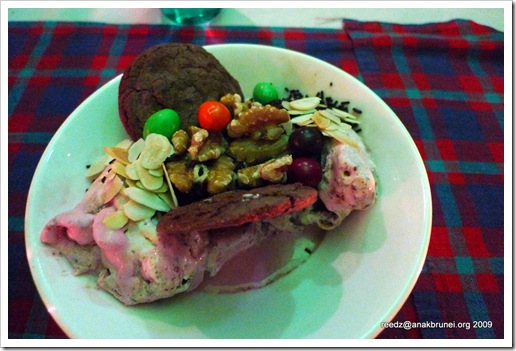 Cookiemonster's Teppanyaki Ice Cream (Kiasu special hahaha)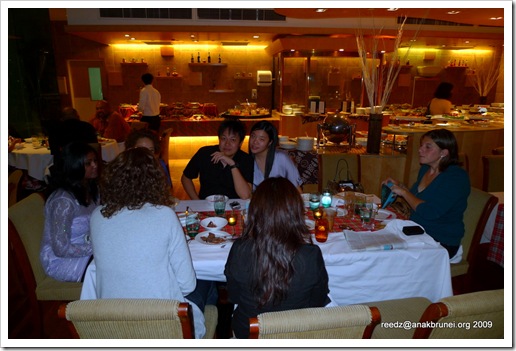 We were on the way out and this lot were still going strong!