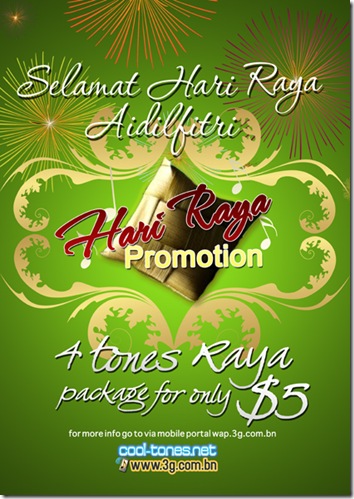 And the winners for the Rizqun Coffeehouse Sungkai Vouchers
today, 9th September 2009 are:
Lisa Omarali
and

Fizah Khalid
CONGRATULATIONS and enjoy your sungkai at the Rizqun Coffeehouse!

Naindah Asian, located at The Mall Gadong caters to the needs of fashionistas of all ages, offers a unique range of oriental women's accessories, which is timely with the festive season just around the corner.
Opened last year, Naindah Asian specializes in retailing mostly Ipa-Nima designer handbags from Vietnam and Duna from Indonesia. The boutique also brings in Thai silks, fancy Vietnamese clogs, Pakistani/Indian chapals and slippers and lacquerware.
Ipa-Nima is a designer fashion brand available in select stores worldwide. The company was founded by former Hong Kong litigator Christina Yu, after she moved to Vietnam in 1995.
According to Christina, Ipa-Nima is a label which set out to rejuvenate oriental fashion design and should not be described as "East-meets-West". Rather, the fundamental design concept is profoundly inspired from traditional craftsmanship and patterns combined with the modernity and glamour of the 21st century.
The coquettish glamour of Ipa-Nima bags quickly caught the attention of celebrities and stylists. Debra McGuire, stylist for the hit sitcom "Friends" liked to infuse a good dose of Ipa-Nima styles into the cast's wardrobe.
Celebrity clients include Hillary Clinton and Chelsea Clinton, Shakira Caine, Jamie Lee Curtis, Toni Braxton, Michelle Yeoh, Maggie Cheung and Faye Wong.
Ipa-Nima is regularly featured in fashion magazines such as Vogue, Cosmopolitan, Elle, Marie Claire, and Neo.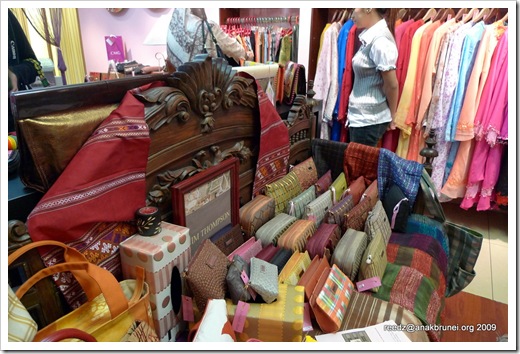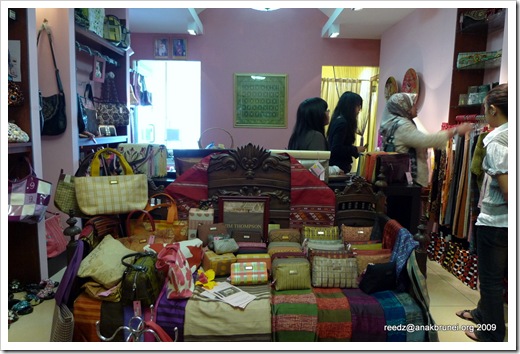 Da girls choosing a gift for my mum whose birthday was yesterday.
HAPPY BIRTHDAY MUMMY!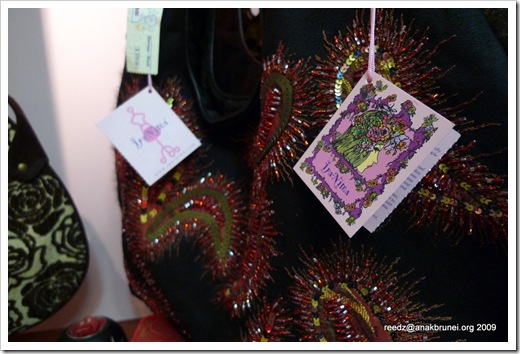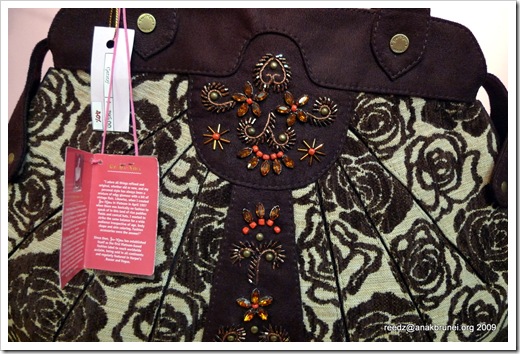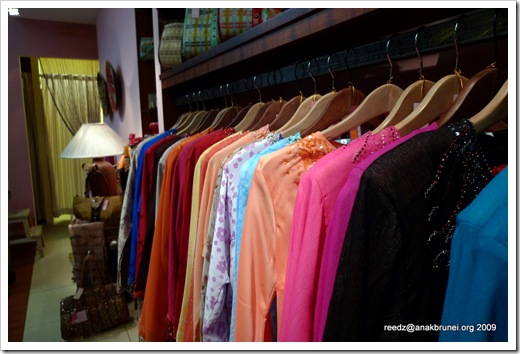 Clothes on offer as well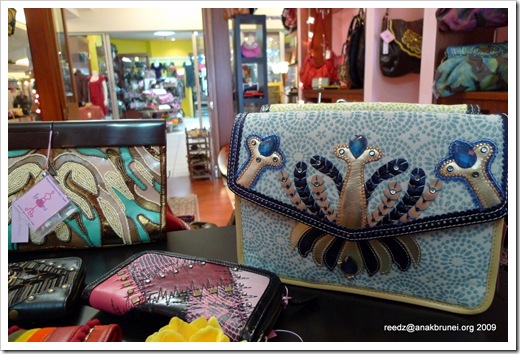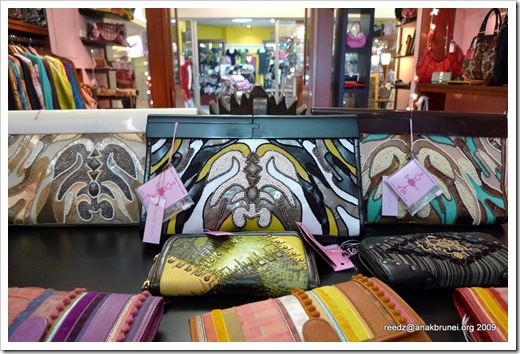 Very colorful designs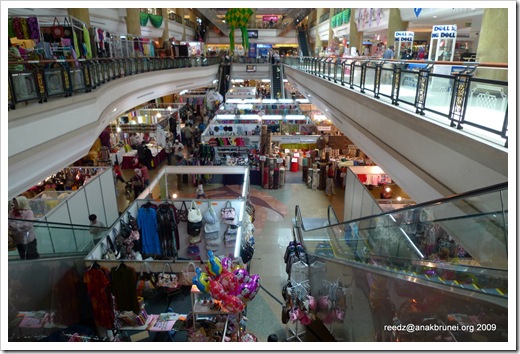 Unusually quiet at the Mall
BARA folks promoting Support Brunei's Polar Girl