17 September 2009, Karacoma in collaboration with Visual Dimensions Production & Easyorange Advertising launched their 1st Music Video entitled 'I.K.T.S' at Easyorange Advertising, Gadong.
'I.K.T.S' is one out of the 11 songs of Karacoma's album where by the album is targeted to be released in December 2009.
The music video was directed and produced by Adam Groves of Visual Dimensions Production  and location shoots was provided by Easyorange Advertising.
'I.K.T.S' will be released for online viewers of youtube and facebook on Friday, 18 September 2009.
The music video is another medium for Karacoma to showcase their work locally and globally with hopes that future music videos will be produced.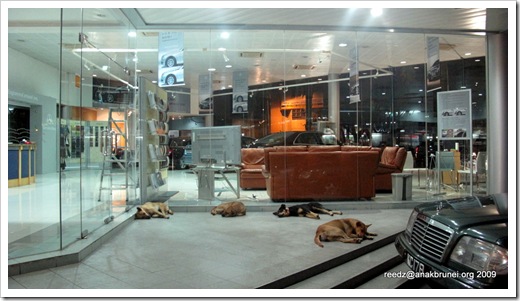 Due to the expected Pay Day Jam, we parked at Guan Electrical and walked to EO's office. Enroute, I came across mutt central heheh.. looks like canines also like to hang out at luxury car showrooms 🙂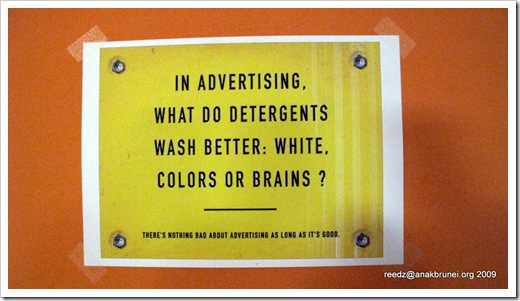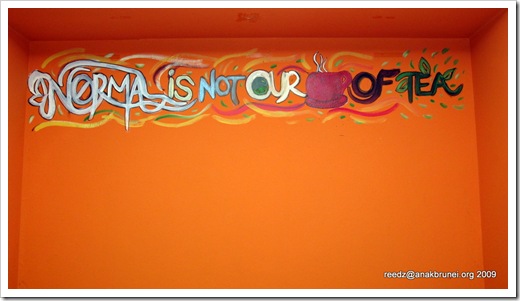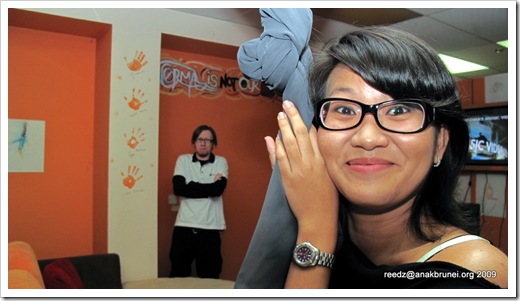 Sam Siren, lead singer for Karacoma, with the man behind the video, Adam Groves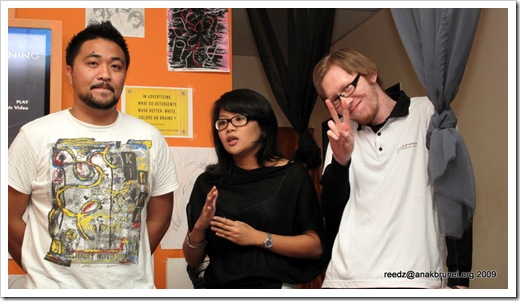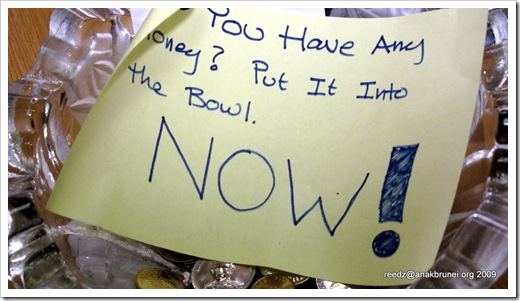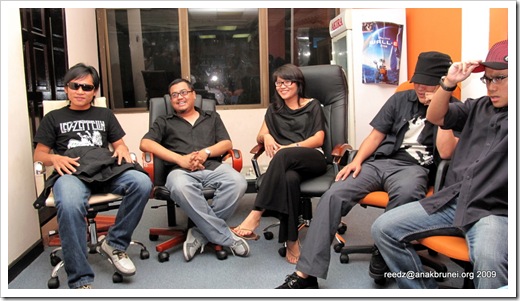 Karacoma lineup:
Sam Siren- Vocals

Maw- Guitar

Jaz – Lead Guitar

Adi- Drums

Wayne- Bass
Karacoma formerly known as Senjakala, started out as a side project due to creative tension in the band during the recording of Senjakala's album.
Senjakala was a well known local band that released a few songs in 2003 and in the mist of the tension that arose in the recording of Senjakala's album, Mawi the original guitarist and founder of Senjakala ventured out to form Karacoma with Jaz of Krematory and Adi of WanLongKok/Senjakala in search for creative freedom.
As Karacoma progressed, Sam join in later on as she feels that a few of her songs were not suited for Senjakala . Finally in 2008, Wayne join in as  their bassist and with that closes the gap within the circle of Karacoma.
Karacoma first single Paranoia, went straight to number 4 on Kristal FM charts however the band was unable to fire full cylinders and capitalize at that time because Sam had to further her studies in Melbourne, Australia.
Karacoma made several failed attempts to record a full length album till 2008, where they decided to record on their own home recording studio which started from April to September 2008.
As the album recording was nearing to its completion, everything was recorded except for some of the bass tracks. Due to dissatisfaction with the bass tracks cause by the lack of equipment ,some of the bass tracks was done in Germany by Yenz Leonhardt who plays for Iron Savior, Savage Circus, Stormwarrior, and the touring bassist for Lacrimosa .
In April 2009,the album was mixed at Chapel Studio, Lincolnshire, UK, by Simon Efemey who is most noted for his work with metal and hard rock groups, including Napalm Death, Paradise Lost, Amorphis, and The Wildhearts . Chapel Studios is a well known studio whose client include MachineHead, Bullet for My Valentine, Cradle of Filth, the Darkness, Arctic Monkeys, Lamb of God, and many more .The mastering dates will be announced later possibility at Foel Studio in Wales with Chris Fielding .
The album's target release date would be December entitled 'Shattered Mirrors' which consist of 11 tracks such as IKTS, Paranoia, December Snow, Fire Conspiracy, and Bittersweet Symphony .
Currently, Sam and Wayne are in the process of designing and conceptualizing the album cover for Karacoma.
The video for the single IKTS was shot by Visual Dimension Production and directed by Adam Grooves .