Tomorrow is World Tourism Day!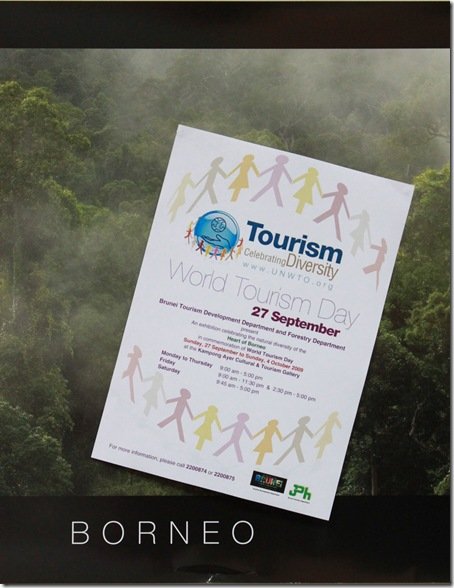 Each year, World Tourism Day has a Theme and a Host Country. In 2009, Ghana will be the Host for the 30th World Tourism Day under the theme : "Tourism – Celebrating Diversity".

Brunei, a member country of the UNWTO since 2007, has decided this year for the first time to mark World Tourism Day in its own modest but significant way.

As YB Pehin Dato Awg Hj Yahya, Minister of Industry and Primary Resources, under whose responsibility tourism falls, commented, "though Brunei is a relatively young player in the international tourism arena, my Ministry, through the efforts of the Tourism Department, is working towards the development of this important economic sector, while ensuring that such development is sustainable and in line with the socio-economic and cultural realities of Brunei. Joining UNWTO, and now marking World Tourism Days, are some of the ways in which the country will integrate more and more with the worldwide tourism community." 

On the occasion of joining the global community in the celebration of World Tourism Day, YM Dato Awg Hj Hamdillah, Deputy Minister of Industry and Primary Resources cum Chairman of Brunei Tourism Board declared : 

"In my capacity as chairman of Brunei Tourism Board, it is our pleasure to be a part of the global celebration to commemorate World Tourism Day.

To mark our participation, Brunei Tourism Board and Brunei Heart of Borneo National Council will showcase together with the other stakeholders the national drive to develop and grow our Ecotourism Industry."

The exhibition on the Heart of Borneo initiative, including photographic displays of some of Borneo's most iconic wildlife, will be held at the newly opened Kampong Ayer Cultural and Tourism Gallery, opposite the capital's waterfront, from Sunday 27 September to Sunday 4 October 2009, from 9AM to 5PM. 

According to YM Sheikh Jamaluddin, Director of Brunei Tourism Development Department, "the public at large and visiting tourists are encouraged to join the tourism authorities in the celebration of World Tourism day by visiting this exhibition celebrating Brunei's diversity, while at the same time taking the opportunity to discover the new Kg Ayer landmark."

Yesterday, I dropped by the University Chaplaincy for an English style tea… the scones with clotted cream and jam were AWESOME! A nice little event which allowed freshies to mingle and get to know one another.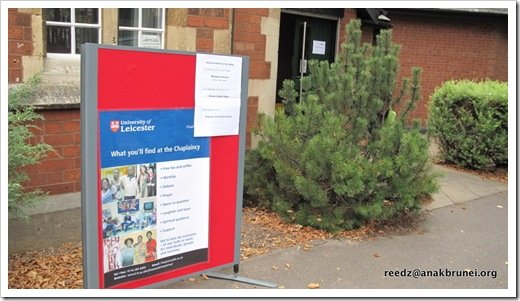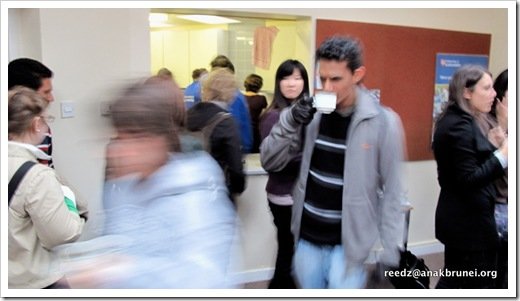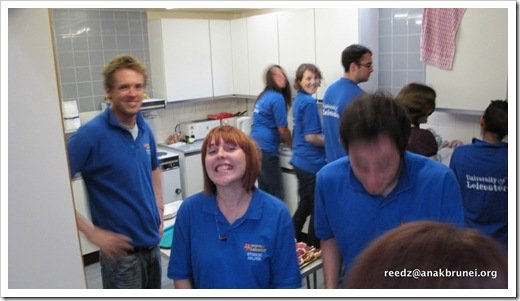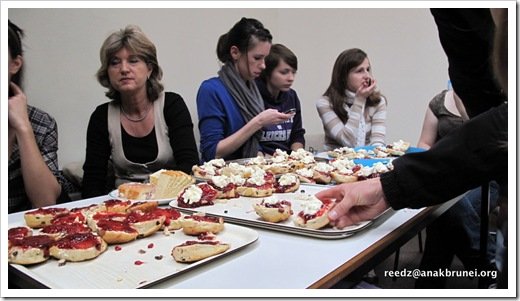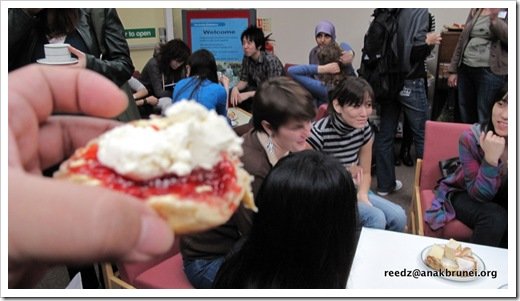 YUMMMZZZ!