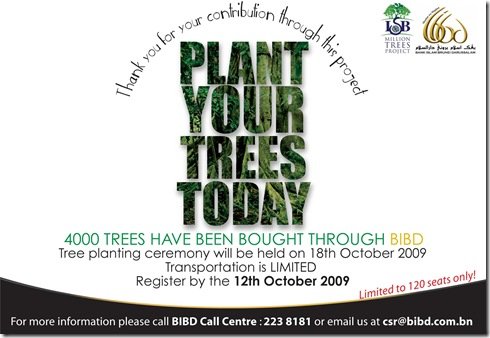 Two UBD Students to study at the Prince's School of Traditional Arts in UK

Ampuan Siti Ramlah (left) and Muhamed Rusydi (right) holding their passports with their student visas with His Excellency Mr Rob Fenn, the British High Commissioner to Brunei Darussalam
Two UBD students will be leaving for the United Kingdom this Saturday, 10 October to further their studies at the Prince's School of Traditional Arts (PSTA) in London, demonstrating the growing Islamic and educational links between Brunei Darussalam and the UK.. 
Ampuan Siti Ramlah binti Ampuan Babba and Mohamed Rusydi Roseli, both second year students at UBD, will spend a year studying Visual Islamic and Traditional Arts at PSTA. The diploma is part of a one-year international exchange programme with UBD and follows up on the visit to Brunei last year of His Royal Highness The Prince of Wales, who founded the school.
Ampuan Siti Ramlah and Mohamed Rusydi are undergraduates of UBD's BA(Education) Art and Design. They have been selected for the programme following interviews and submission of their portfolios to PSTA. Ampuan Siti Ramlah is a member of the Brunei Art Forum where she is the youngest member of the group. She has attended art exhibitions outside Brunei. Mohamed Rusydi is one of the founders of another art group known as G5 or Fifth Generation Artist, a group made up mostly of students who have a passion for art. He has been taking part in many art competitions both locally and abroad.  
Muhamed Rusydi said that both of them feel very lucky to have been selected to attend the programme. "I am very excited to be able to further my studies in the UK and I look forward to knowing more about Islamic Arts, both in theory and practice," he said. Siti Ramlah also looks forward to studying abroad, as this would be her first time to live outside Brunei.

A continuation of my trip to London over the weekend 🙂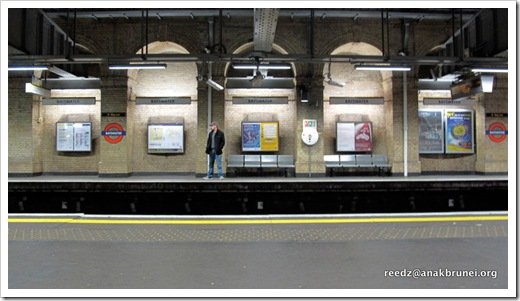 Bayswater Station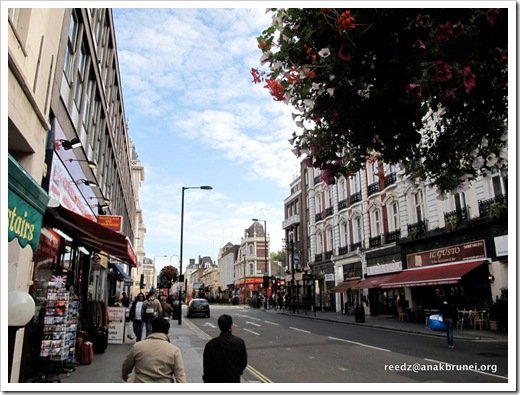 Guess which famous road this is?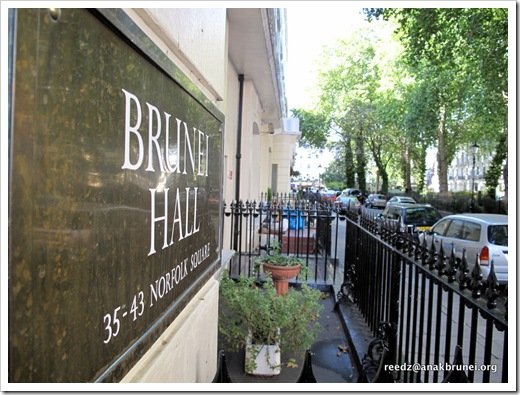 Dropped by at Brunei Hall…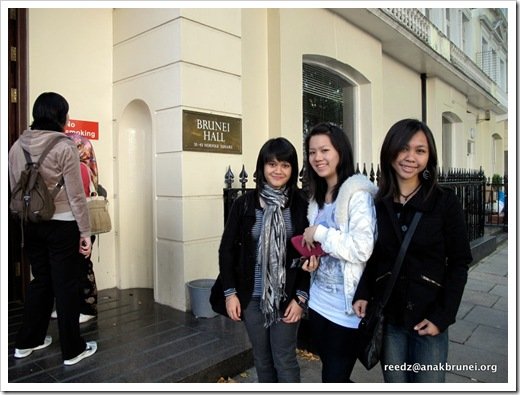 and bumped into these lovely young ladies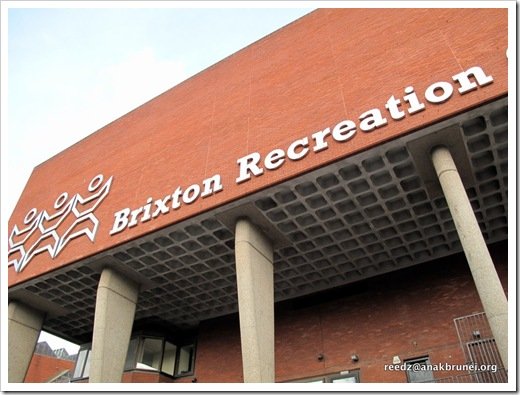 and then it was off to Brixton for a quick recce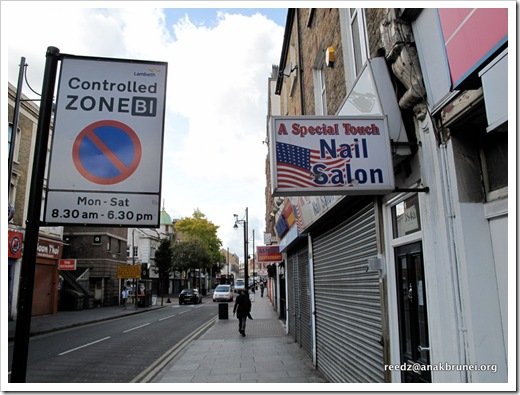 Brixton is said to be a "rough" part of town for some reason…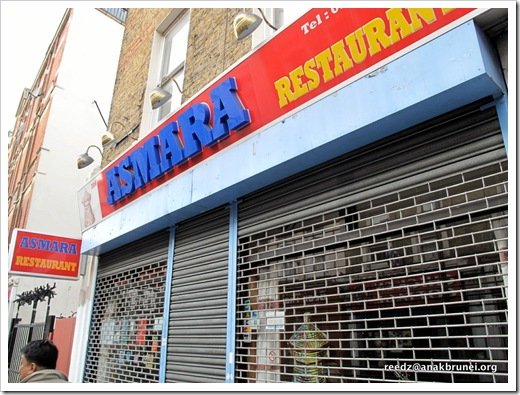 … but by the name of this restaurant, one would think not 🙂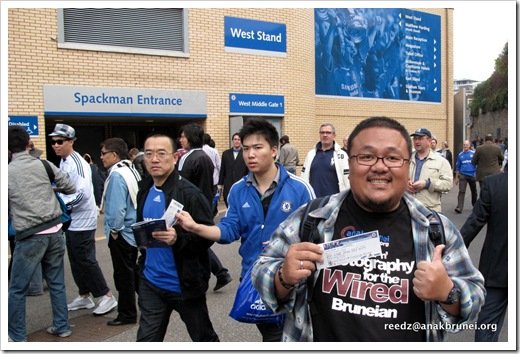 And then in the afternoon, it was time to catch the football at the 'Bridge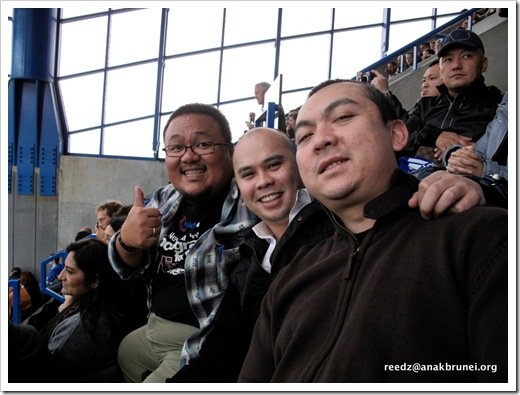 With da boys! Tks jib for taking this pic!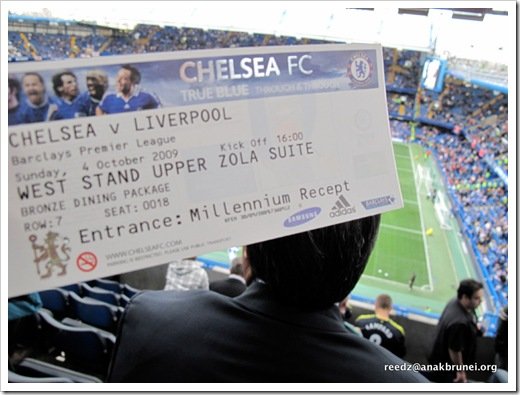 We were at the Zola Suite which is 5 storeys up!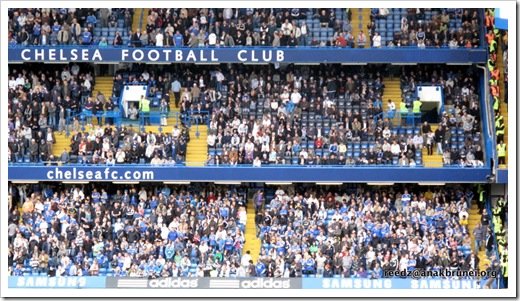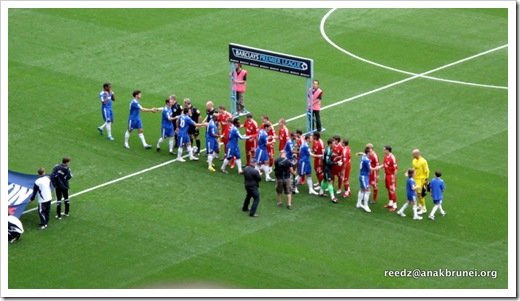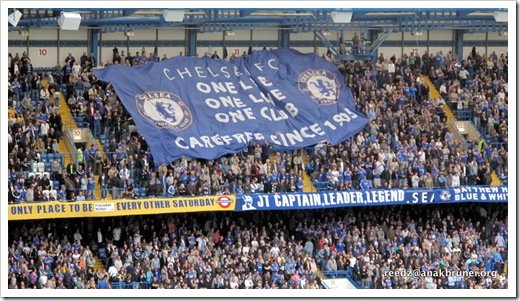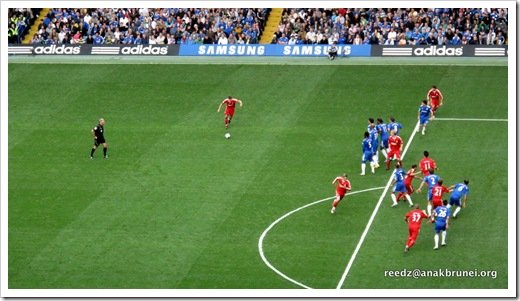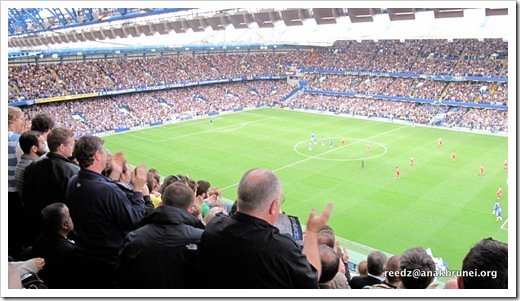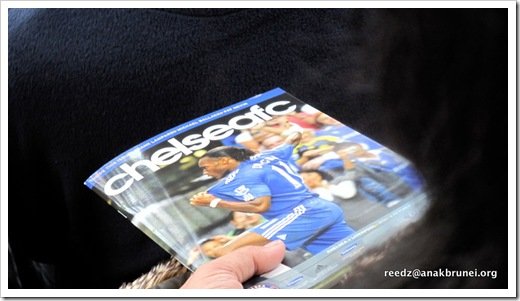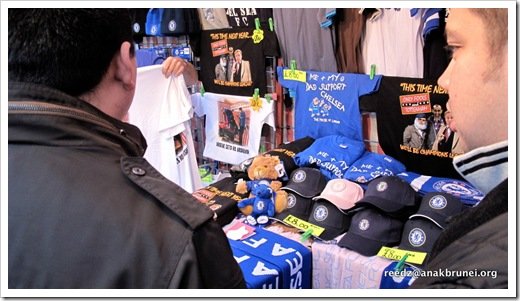 On the way home, a quick stop to buy an interesting T-Shirt 😉