Am not sure if you're aware of this but there's this site called The Wayback Machine which is part of the Internet Archive Project, an uber-ambitious project to archive all of human knowledge onto the web.
Anyway, this is all part of my research into the whole Web 2.0 phenomenon and I was just wondering if this archive included my past (cringeville) web projects and it turns out they were! In full technicolour just the way I left them! Here's a selection for your collective amusement: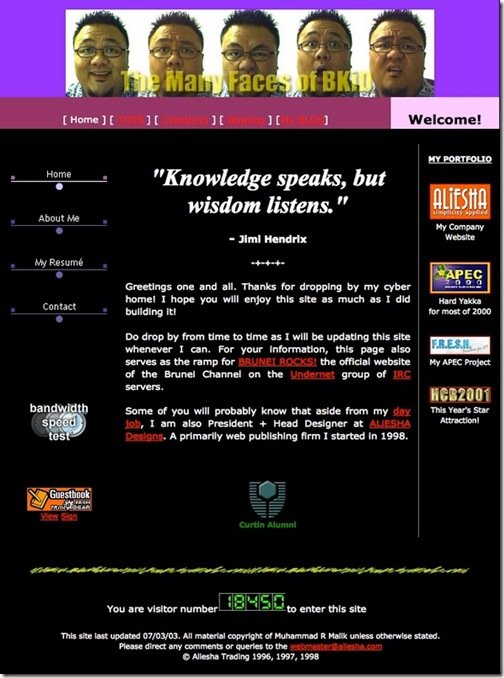 Okay this is my personal website circa 2000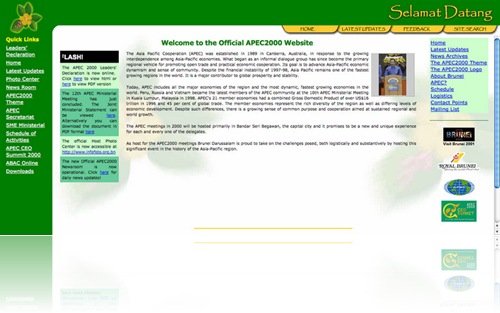 This is the official website for APEC2000. My baby during my MFA days. This site is still up and running believe it or not, and acts as a repository of official documents from APEC2000 which researchers from member economies still refer to 🙂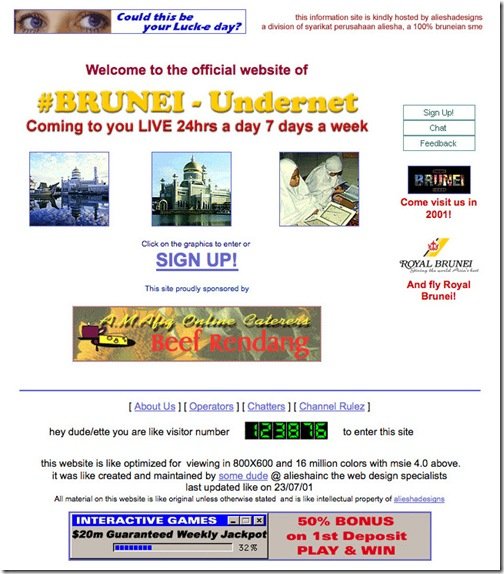 Ahhh this one is from the #Brunei Undernet website. Those were the days when channel #Brunei on Undernet had a userbase of over 2000. I'm still the channel manager but hardly ever keep up to date these days. Leave it to the young ones to administer 🙂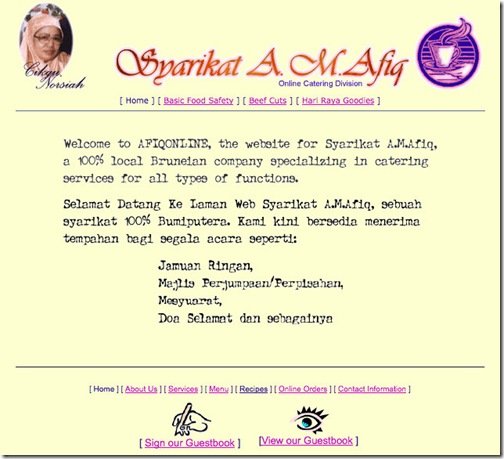 This is one of my first commercial projects which was done for Brunei's first ever online catering service. You could basically work out your menu and get a quotation for your catering needs online. Cuma membayar ganya pakai usin kratas heheh!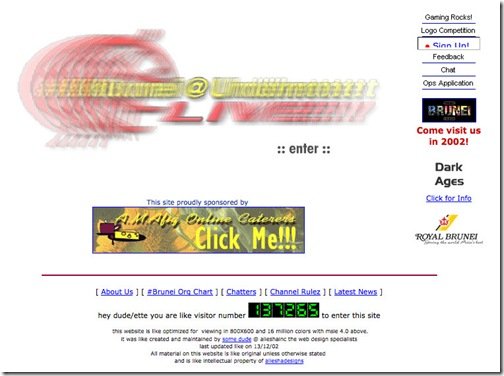 Another version of the #Brunei website. The current version is here.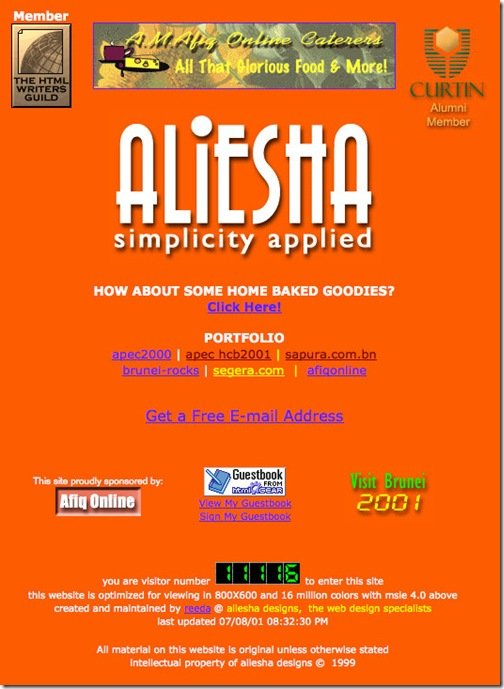 My company website. I had this thing for orange at that time for some reason…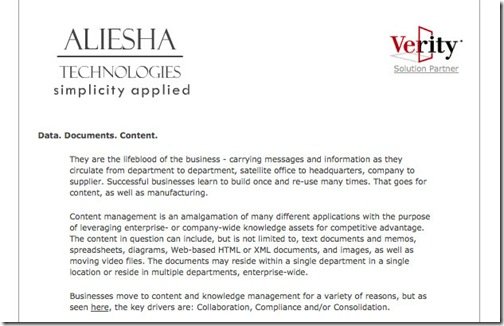 More professional looking company site but by that time, blogs and content management systems had become popular and there was no longer any need to code HTML. The current version is here.