Have you heard that Zimbabwe's Robert Mugabe is selling blood diamonds on the world market? His brutal army has seized diamond mines, 200 civilians have been murdered, and profits are used to finance political militias. 

I've just signed an urgent petition urging international regulators meeting in Namibia this week to ban Zimbabwe diamonds,  sending a clear message that we do not want our gifts of love to finance hate.

We have just 24 hours to persuade regulators to act. Join me by signing the Avaaz petition below and let's get a massive petition together that will be delivered directly to the meeting in Namibia.

http://www.avaaz.org/en/diamonds_for_love_not_hate/98.php?CLICK_TF_TRACK

Thanks!

From The Brunei Times:
THOUSANDS gathered last night at the Jerudong Park Amphitheatre for the Anugerah Pelangi or Pelangi Awards 2008/2009 showcasing some of Brunei's most talented artists competing for the coveted award.

The Pelangi Awards hosted by Radio Televisyen Brunei (RTB) is a highly anticipated event held once in every two years to honour and recognise the hard work and efforts Brunei's artists has put into the entertainment industry.

This year's event was themed "Fantasy", taking escapism from the "daily hustle and bustle of life". The five categories contested during the event consisted of Chosen Female Vocal in which Maria was awarded, whereas Chosen Male Vocal went to Fakhrul Razi. The Chosen Newcomer went to "A Band Once" and the Chosen Duo/Group category was taken by "The Seeds".

The B.Mobile's Most Voted Award was chosen based strictly on public votes. This award is a partnership between PelangiFM and B.Mobile and was taken by Maria, who was awarded by the Chief Executive Officer of B.Mobile, Song Kin Koi, who is also Managing Director of Telecom Brunei Sdn Bhd (TelBru).

The presentation of the awards to the winners for each category was delivered by the sponsors of the event, consisting of Managing Director of TelBru Song Kin Koi and Dato Jack Ting of Cityneon Displays and Construction, who presented the awards for the Chosen Female and Male Vocals respectively.
All pics courtesy of SACRED-VISION. Thanks bro!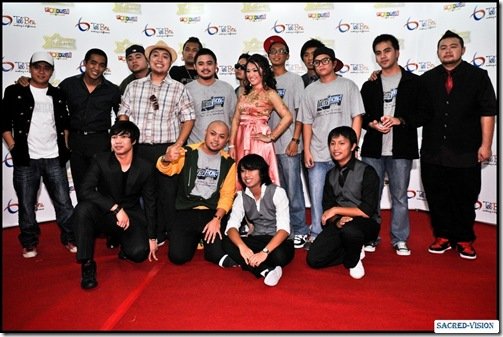 Group hug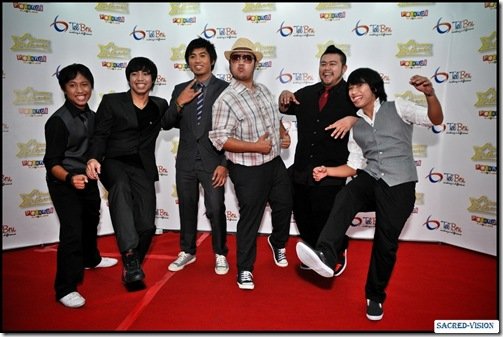 ABO in da house!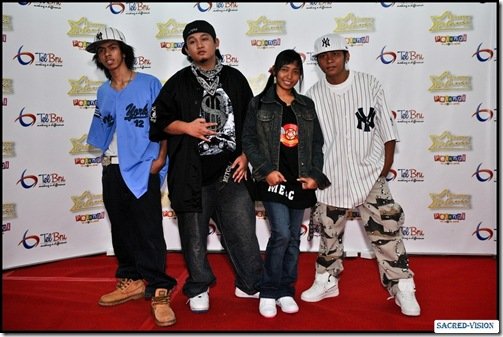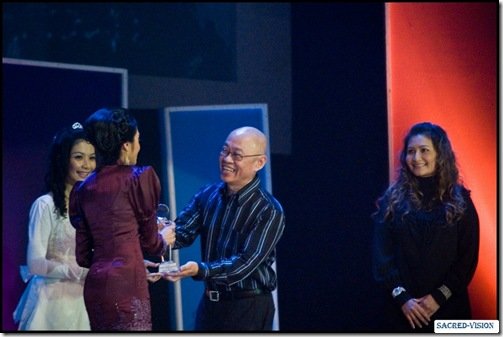 No surprise as Best Female Vocals went to Maria.
Telbru MD presenting the award to her.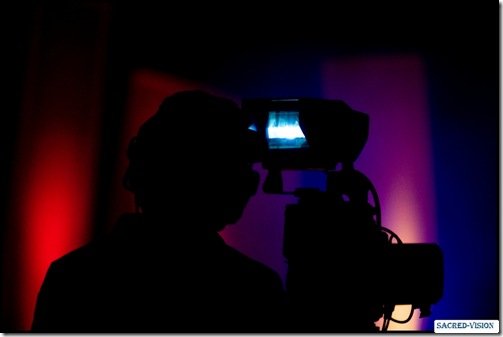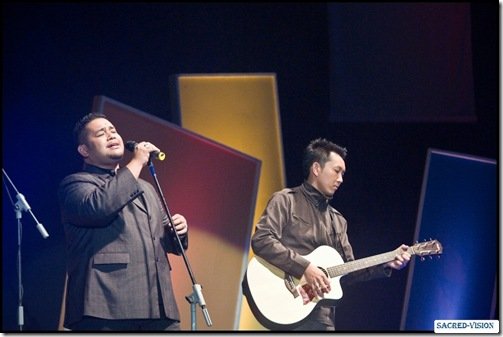 Best Duo, The SEEDS in action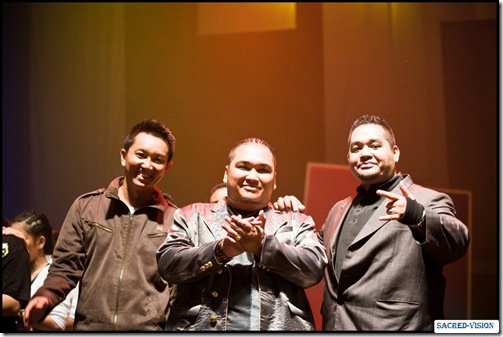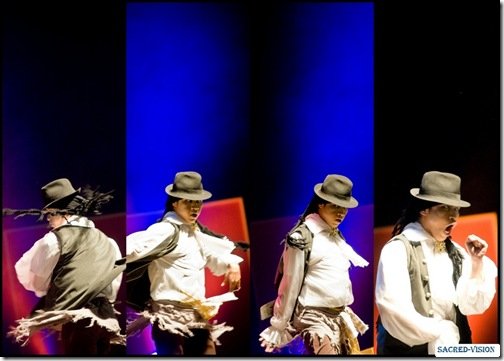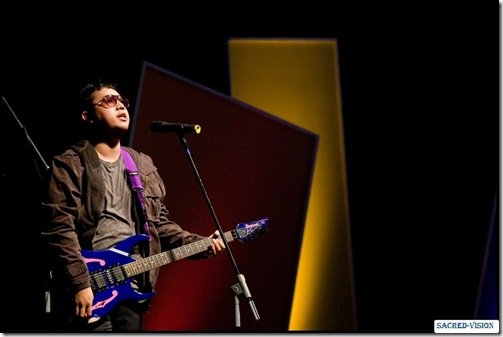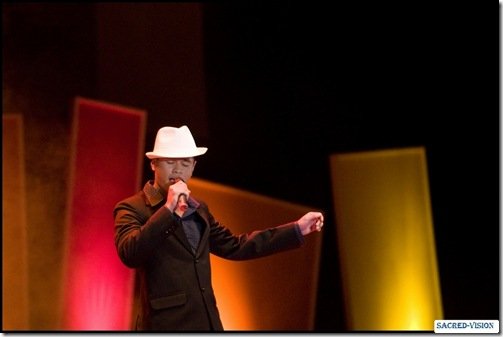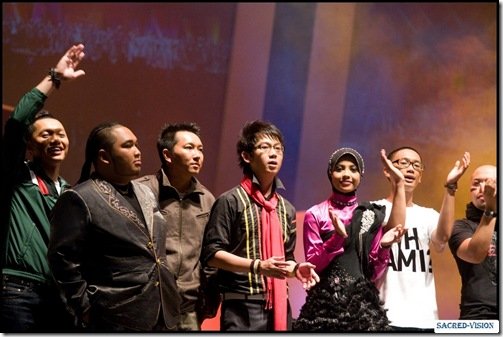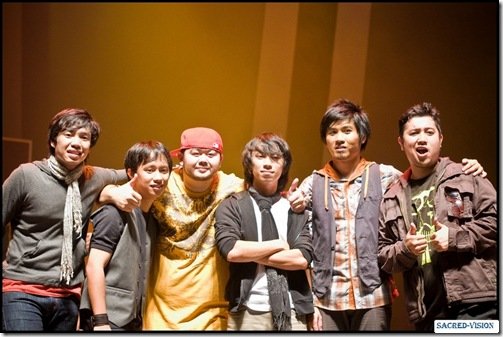 Best Newcomer, ABO. On ya boys!