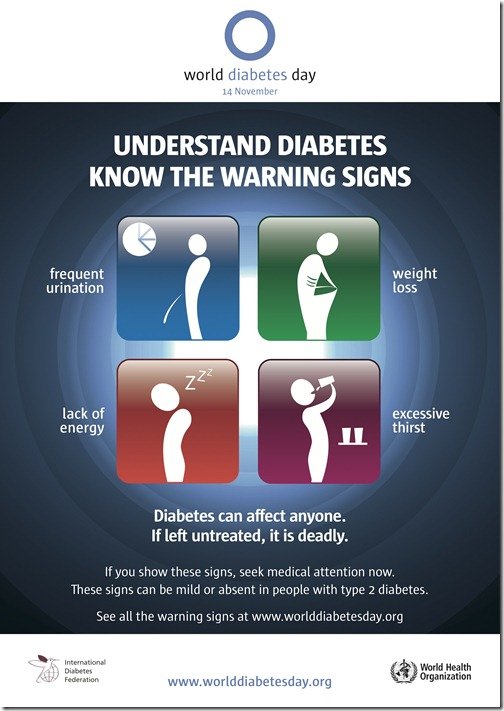 This post is two weeks overdue as World Diabetes Day falls on 14th November annually but I felt it was important to create awareness among Bruneians about Diabetes as I think there may be a gap in understanding Diabetes among people. Despite the efforts made by the folks at MOH to educate the public, I think there are many out there who may be afflicted but go undiagnosed without knowing the danger it poses to them.
Diabetes education and prevention is the World Diabetes Day theme for the period 2009-2013. The campaign calls on all those responsible for diabetes care to understand diabetes and take control. For people with diabetes, this is a message about empowerment through education.
For governments, it is a call to implement effective strategies and policies for the prevention and management of diabetes to safeguard the health of their citizens with and at risk of diabetes. For healthcare professionals, it is a call to improve knowledge so that evidence-based recommendations are put into practice.
For the general public, it is a call to understand the serious impact of diabetes and know, where possible, how to avoid or delay diabetes and its complications.
In Brunei, the Ministry of Health held a World Diabetes Day Forum where YB Minister of Health said that Brunei is currently embarking on formulating a national diabetes plan that will include immediate action to address the serious diabetes epidemic in the country where as much as 25 per cent of the population is either diagnosed or at risk of developing the chronic disease.
Below is an excellent set of slides from the International Diabetes Foundation which explain the campaign and the disease.