Today's post is brought to you by my mystery guest blogger and all pics are by guest photog Badi of Jazz Inc.
Having dined at The Rizqun International Hotel Coffee House only once ever since it opened, I was pretty enthusiastic about joining Anakbrunei to sample their latest promotions which will start on 1st January 2010 until 31st January 2010.
To start with, the Business Set Lunch priced at B$7.99 will be available from 10:30am till 2:30pm. Consisting of a main course and dessert , there are 4 options to choose from: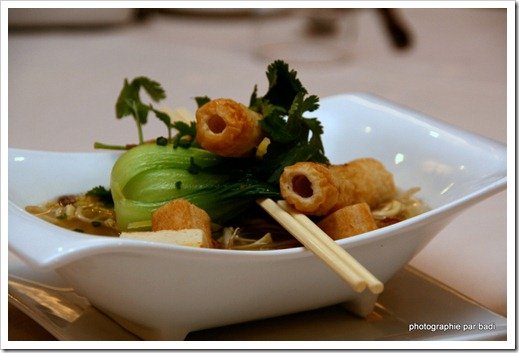 Set 1
Rizqun Mee Soup
(Ginger Flavoured Seafood Ball Soup with Yellow Noodles and Vegetables)
Ice Cream of the Day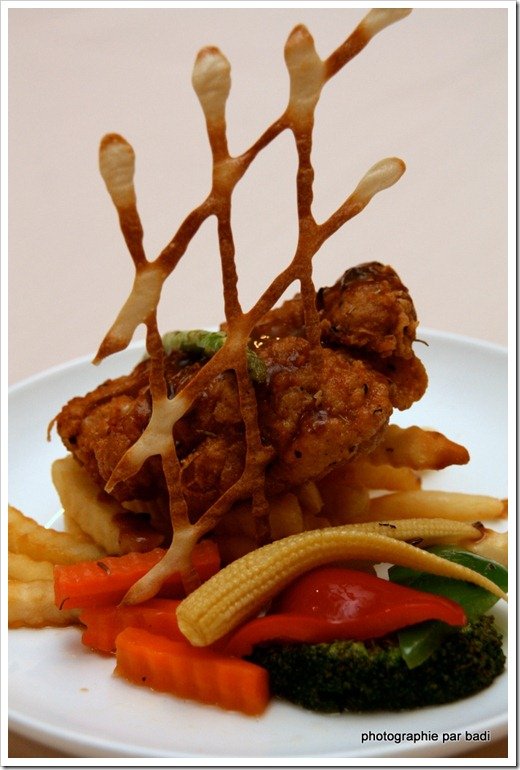 Set 2
Crispy Chicken Steak with Mushroom Sauce
(Boneless Chicken Leg with French Fries, Vegetables and Mushroom Sauce)
Choice from Assorted Dessert Counter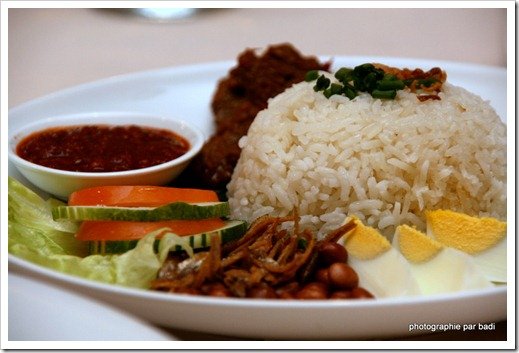 Set 3
Nasi Lemak Rendang Daging dan Sambal Bawang Manis
(Fragrant Coconut Rice with Beef Rendang and Condiments)
Assorted Sliced Fruits
Set 4
Panko Fish Fillet
(Crumbed Fish Fillet with Traditional Herb, French Fries, Tartar Sauce and Coleslaw)
Cream Caramel
Verdict: Good value for money and my personal favourite is the succulent Crispy Chicken Steak with Mushroom Sauce. The dessert that gets my vote is the cream mousse, rich with the taste of coconut cream yet light in texture.
~~~~~~~~~~~~~~~~~~~~~~~~~~~~~~~~~~~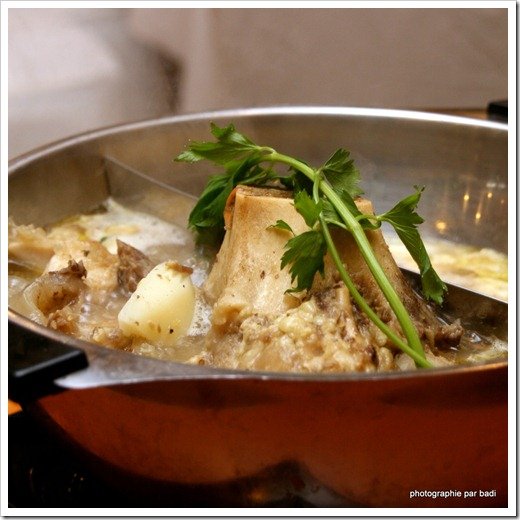 The Hot Slurpppp Gear Box promotion is priced at B15.00 and will be available from 10:30am till 11pm. It comes in a very generous portion and is suitable for 2 people to share. For the uninitiated, gear box soup is actually beef bone marrow soup, in this case infused with malay herbs, crackers, carrots, potatoes, celery and served hot with steamed rice.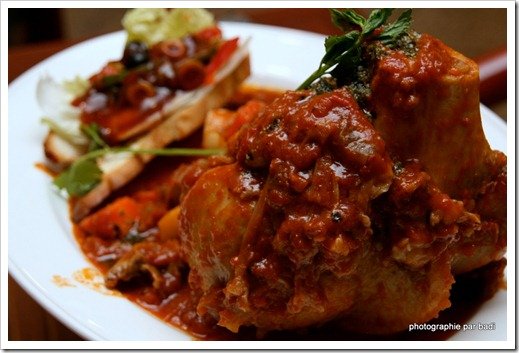 Another option upon request is to have the gear box stewed in a Mediterranean style with tomatoes, olives, herbs, carrots, potatoes and served with pesto sauce and slices of garlic bread. This has to be one of the most interesting dishes I have ever tried and I absolutely loved it. The combination of rich tomato sauce and pesto went very well together.
Verdict: Real hearty dishes to tuck into and if you're shy about slurping up all the yummy marrow bits in public, order it as a takeaway and you can enjoy the gear box in the privacy of your home 🙂
~~~~~~~~~~~~~~~~~~~~~~~~~~~~~~~~~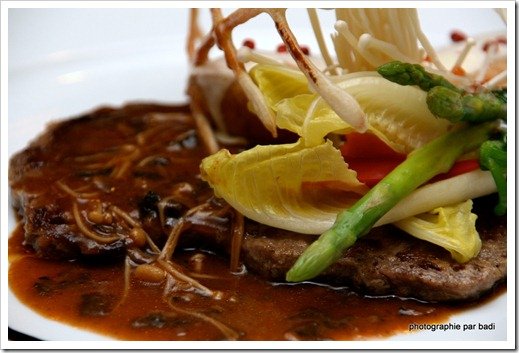 Finally, the Private Kitchen Promotion features Crave a Dish from a Chef's Table and is available from 10:30am till 11pm. January's dish is Marbled Rib Eye Steak served with Gratinated Galuska Potato Pie, Chef Salad Bundles and Enoki Jus. Priced at B$21.00, it includes a glass of sparkling grape sarsaparilla as an aperitif.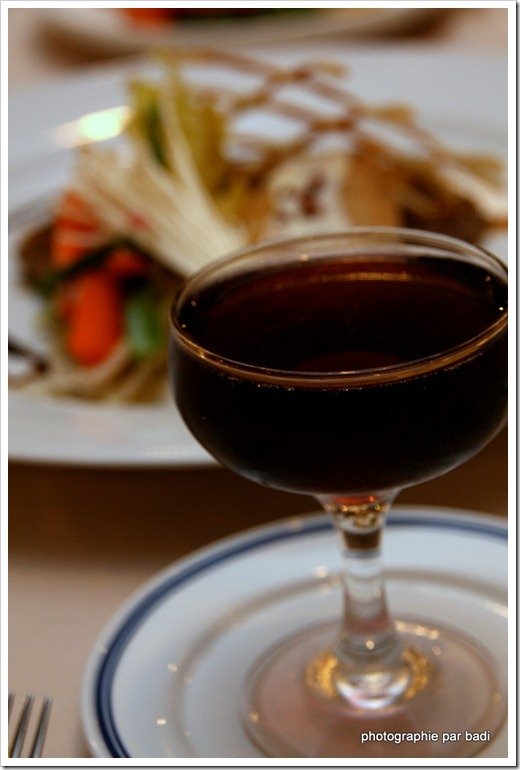 Verdict: A highly recommended dish as the steak is so tender and the mushroom sauce has an interesting twist to it in that enoki mushrooms were used. For the potato pie, a shortcrust pastry was used to encase the potato cubes – making it very moreish.