This article appeared in the Brunei Times today. Here's the "director's cut" if you will heheh 😉 I'd like to express my thanks to all at FCO, BHC and British Council for all the help and support thus far!
It has been over a year but it feels like just yesterday that I applied for the Chevening Scholarship using the online application form. The thing I remember most vividly was writing the personal statement. This is what I wrote:
"As a new media & communications professional with a sociology background, I am immensely interested in the way new media and the internet have shaped profound changes in society. The way we interact with one another, be it at home, at work, or at a wider, global level, has changed with the advent of the internet and the web 2.0, and currently, the web 3.0 phenomenon. The changes are brought about at a speed unheard of before this time. Never before has an understanding of the internet and new media been more important.
In Brunei Darussalam, there is a current shortage of people with new media experience especially from a government perspective. The broadcasting portfolio, which includes new media, has recently been taken on by the Ministry of Communications, and although there may be plenty of experience in the traditional broadcasting space, I believe there is a dire need for help in the new media component of this portfolio.
By undergoing this MA course, I hope to be able to track and study these changes from a Bruneian perspective and help my country's government and relevant agencies foresee what the trends will bring about and prepare ourselves more adequately for whatever changes these trends may bring about, particularly the negative ones. I intend to set up an Advisory Council on the Impact of New Media on Society to advise the government accordingly.
In looking for a suitable course, I was drawn to University of Leicester's MA in New Media and Society, particularly because of the title, which seemed very focused on my area of interest."
Here's what it says in the prospectus: "The MA New Media and Society course is a one-year full time taught course. It aims to provide students with a critical knowledge of the historical development and key paradigm shifts in the study of media, culture and communication and with a comprehensive grounding in the theories and research necessary for studying, analysing, and understanding media and communication processes in both national and global contexts. The course provides extensive training in communication research, methodology and theory."
Fast forward to 20th September 2009, the last day of Ramadhan, after the final sungkai for Ramadhan this year, I was at the airport, bound for UK. To say this was a sad occasion is an understatement! Ushering in Aidil Fitri on a plane is something I have not done in a very long time.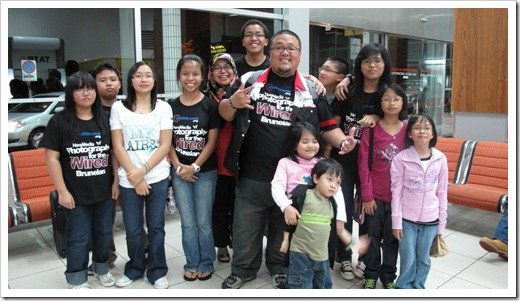 The 18 hour flight to London was an uneventful one broken only by a short equally uneventful stop in Dubai.
On arriving in London Heathrow, I was pleasantly surprised that there was a representative from the British Council waiting for me with a card bearing my name on it. He was there to make sure I collected my advance stipend from the right Travelex branch and to make sure I had transport to Leicester. After collecting the stipend, I then told the gentleman that I had a coach from the University waiting to take me to Leicester. I thanked him and bade him farewell.
There were over 140 other students arriving at Heathrow on that morning, all bound for Leicester! And the next 3 hours were spent waiting for all groups to arrive. During the wait, friendships were made and numbers exchanged.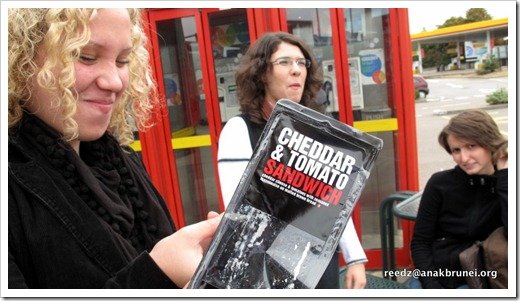 The journey from Heathrow to Leicester took about 2 hours with a pitstop in between where we bought ourselves some refreshments, some having their first meal of the day.
On arrival at Leicester, everyone headed towards their respective accommodations. I headed for Opal Court, which was about half a kilometer's walk from the University campus. The "check-in" was quick and painless and I was in my room in less than half hour.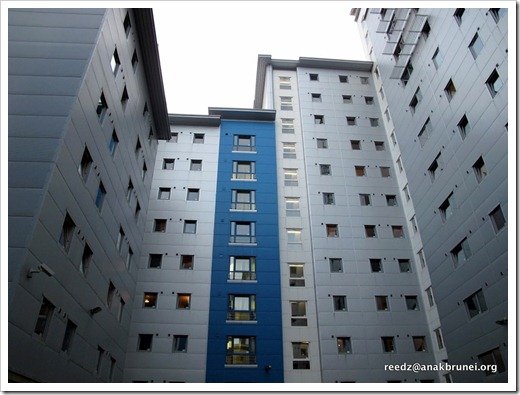 I must say, I felt quite awkward seeing my room for the first time, having been used to much more "comfortable" accommodations in my house back home. But I soon came to terms with the fact that this was to be my "home" for the next year or so. That being the case, I might as well make it as comfortable as I can.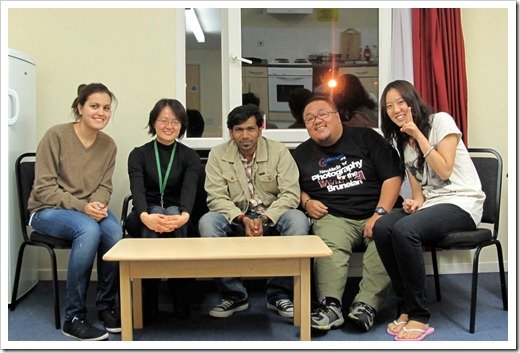 My block of flats is reserved for post-graduate students and I had four post-graduate students as my flat-mates. Victoria from Taiwan/Canada who is doing a MA in Museum Studies, Stephanie from Cyprus who's doing her MA in Management, Kishore from India, doing his MBA, and Jennifer from China, doing her MA in Marketing. Being in a post-grad flat means its more quiet and peaceful. Away from hormone-driven antics of the undergrads, which is great news especially if I needed to work throughout the night in my room.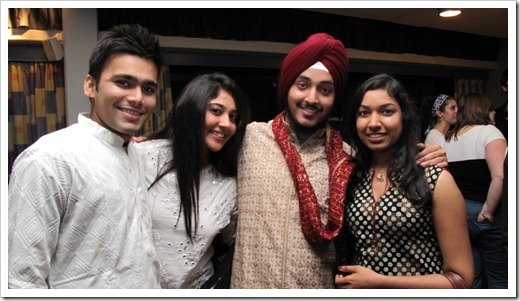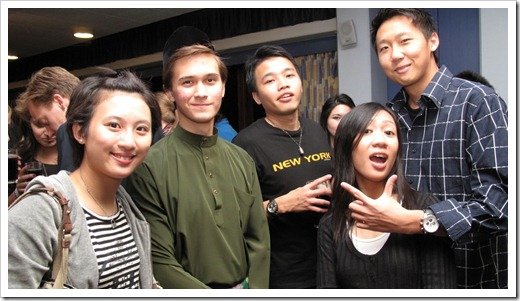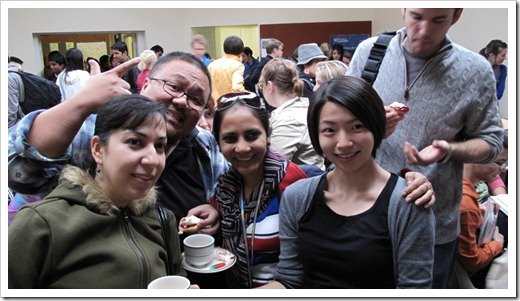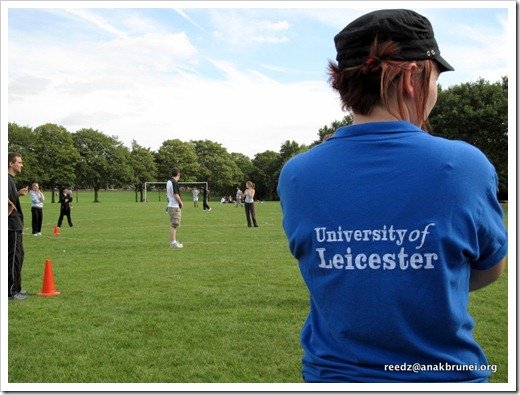 Orientation week went by pretty quickly with all kinds of events being organized for us freshies including an International Cultural night, a Freshers' Fair, an English Tea Party, several ice-breaker evenings, and a sports afternoon which took place at Victoria Park near the university.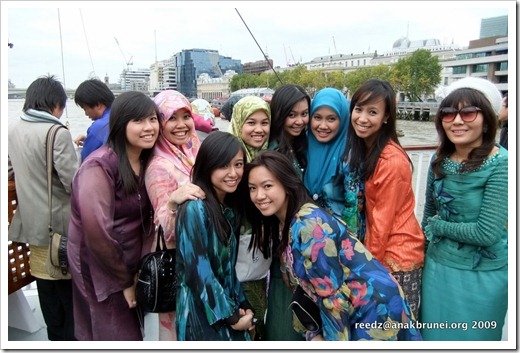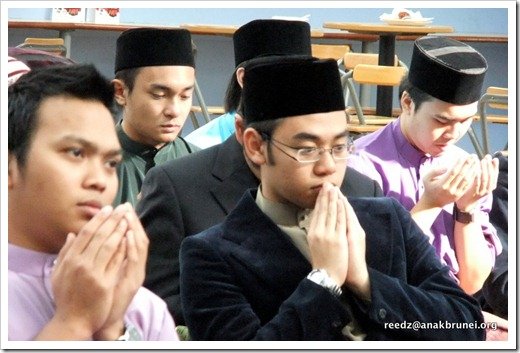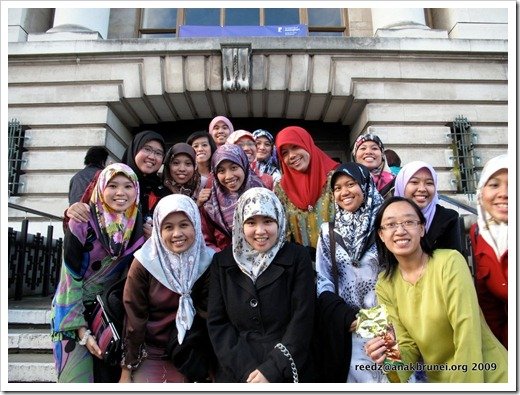 This week also coincided with the first week of Aidil Fitri and naturally, there were raya events being organized all over UK by Bruneian students from the various educational institutions. I was also invited to several of these events. They were great to attend because apart from the Bruneian food being served, I was also able to mingle with all the other Bruneian students who were in UK as well.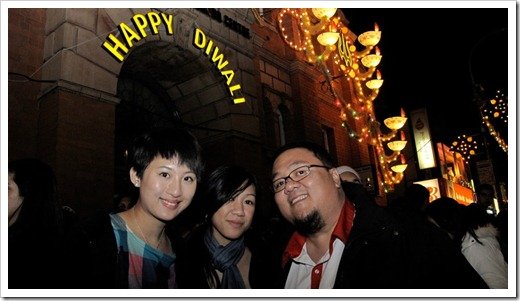 The Diwali celebrations in Leicester is quite an experience to behold because of the sizeable population of folks of Indian ethnic origin. I was fortunate enough to be right there in the thick of the celebrations which took place in the centre of the city.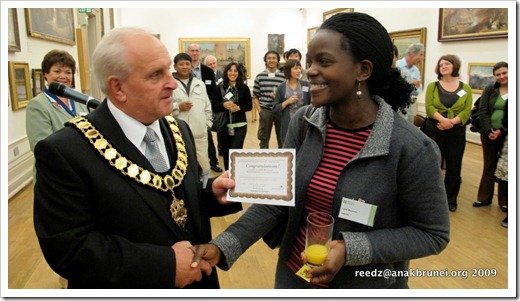 The British Foreign Commonwealth Office together with the British Council organized several receptions for Chevening scholars in the various regions in UK throughout the months of October and November. The one for midlands was held in Nottingham at the end of October. I got to meet several of my fellow scholars and also the people behind the scenes from FCO and British Council who were in charge of making sure us scholars were comfortable and taken care of while in the UK. This was our opportunity to meet them and thank them personally for their tireless efforts. It was during this time also that I took the opportunity to get involved with the FCO's Chevening online initiative by participating in the focus group and giving feedback and ideas on the Chevening website.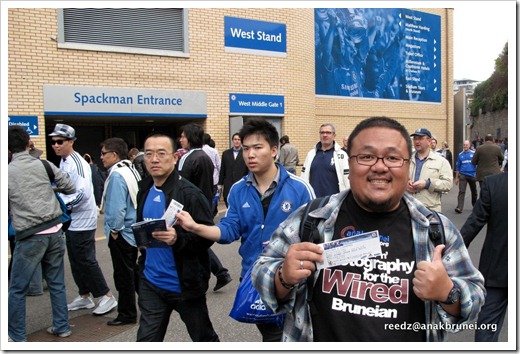 In between weeks of attending lectures and seminars, and working on assignments in the library, I managed to squeeze in a couple of trips to London. One of the more memorable weekends in London involved a trip to Stamford Bridge football stadium in Fulham, West London to watch Chelsea FC play against Liverpool. It was quite an experience being in a stadium with over 40 thousand people all cheering at the same time. Definitely something everyone should try at least once during their time in UK!
I think thats about it for now. Merry Christmas to those who are celebrating, and have a blessed and peaceful New Year to everyone! Wishing everyone the best for 2010!