advertisement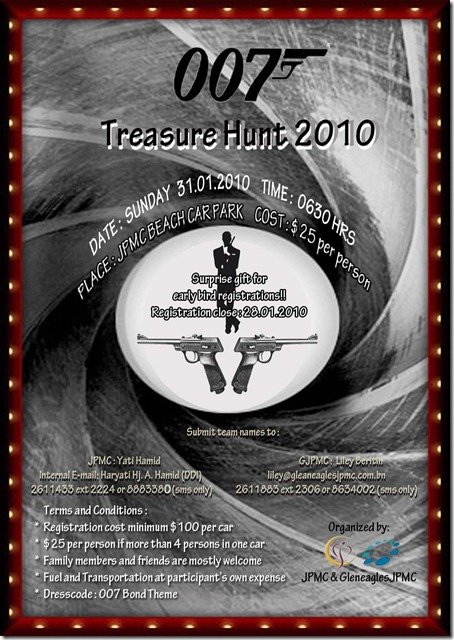 After the big hooha over raising credit card minimum payments and curbing of credit card issuance by the banks, and the subsequent suggestions to set up a credit bureau, this is a fresh approach by BIBD which I'm in full favour of. Bak kata pepatah, "Meluntur buluh biar dari rebungnya."
Have you ever asked yourself…

Why didn't anyone teach me about saving and investing when I was young?

Why don't I understand the financial page of the paper?

Why is it some people have money and others don't? What am I missing?
BIBD has gotten off to a good start, but what would be even more awesome would be FINANCIAL LITERACY programs for kids such as the ones run by Moneytree or Creative Wealth International. Now these would definitely go a very long way to ensuring we will have a new generation of money savvy Bruneians who will know how to manage their finances well!
Congratulations to BIBD on the good start, but lets take it up a notch!
Bank Islam Brunei Darussalam Berhad (BIBD) today held a workshop on Financial Planning for the students at Sultan Sharif Ali Secondary School in Kg Salambigar.

Some 220 students from Year 7 (Form 1) attended the workshop presented by Chartered Financial Consultant, Dayang Nurul Jafriah binti Abdullah.

The purpose of the workshop was to instill the culture of savings while teaching the students the importance of it. It was also to encourage students to begin saving as early as possible.

Nurul Jafriah during her presentation talked to the students on how to differentiate between a needs and wants. She also did a demonstration on how to accumulate savings.

According to Nurul Jafriah, an early introduction to financial planning would help these students to associate the term "financial planning' as they develop in life. She hopes the students will be able to increase their awareness on the importance of planning for their future, begin saving as soon as possible and spend wisely.

To make the presentation interesting, activities relating to financial planning were carried out. This was to ensure that the presentation is relevant to their level of understanding.

Pics courtesy of Ak Herman Pg Duraman