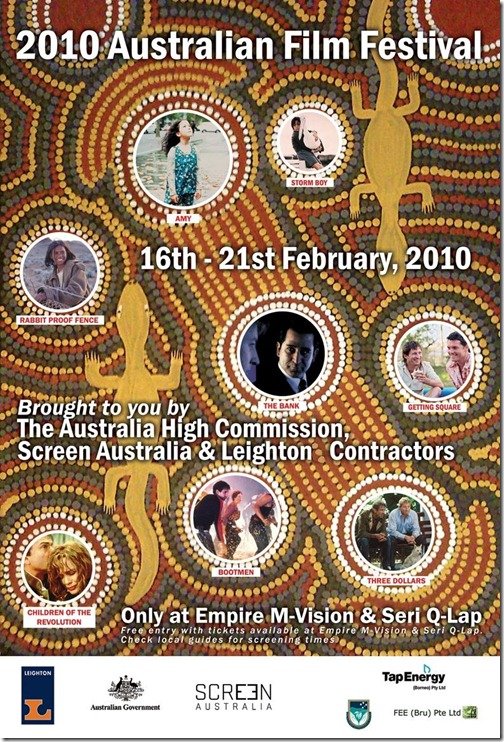 Bank Islam Brunei Darussalam Berhad (BIBD) under its Corporate Social Responsibility (CSR) today held an invitational netball tournament with government agencies and private organizations at the Headquarters of the Royal Brunei Police Force Stadium, in Gadong.
Some 120 participants from several organizations as well as BIBD's CSR committee members were at the event. The participating organizations were BIBD, Takaful BIBD, Takaful IBB, HSBC, Standard Chartered Bank (SCB), Tabung Amanah Islam Brunei (TAIB), Tabung Amanah Pekerja (TAP), Yayasan SHHB, Brunei Shell Petroleum (BSP), Ministry of Foreign Affairs and Trade (MOFAT), JAPEM and DST.
The tournament kicked off with an official opening by BIBD's Chief Financial Officer Hajah Noraini binti Haji Sulaiman.
Among the aims of the annual BIBD Invitational Charity Netball Tournament was for BIBD to foster close relationships with other organizations through sports and at the same time encourage women to adopt a healthier lifestyle. Additionally, the tournament hoped to build teamwork among peers both internally and externally.
The tournament saw teams showing their competitiveness, skills and team spirit.
The event ended with a prize presentation by the guest of honor Acting Director of Social Services at the Ministry of Culture, Youth and Sports Datin Hjh Shireen Bte Hj Mustapha to the top three winning teams.
In conjunction with this event, BIBD also presented mock cheques with total donations of B$6,942.00 to three charity organizations including SMARTER, Learning Ladders Society and KACA who each received $2,314.00.
The donations were collected from the tournament's registration fees as well as proceeds from charity events organized by BIBD in 2009. For every dollar raised from the public during the charity events were matched by the bank.
All pics courtesy of Cybercanon Photography.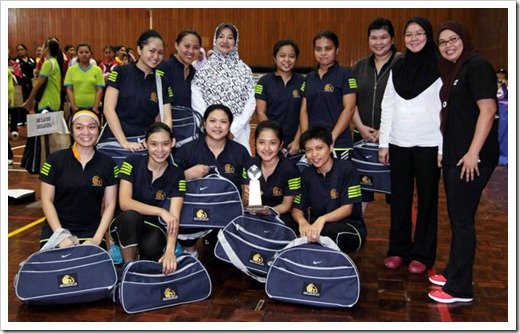 1st place BIBD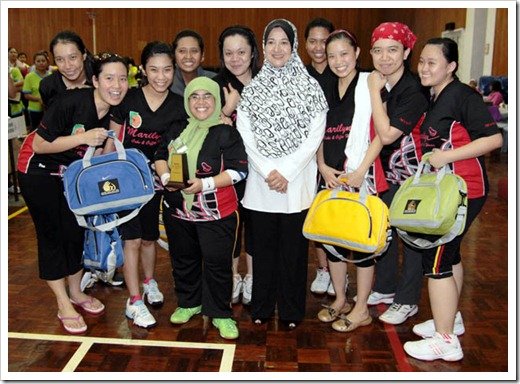 2nd place Brunei Shell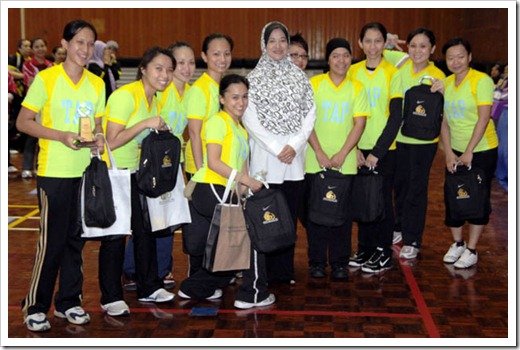 3rd place TAP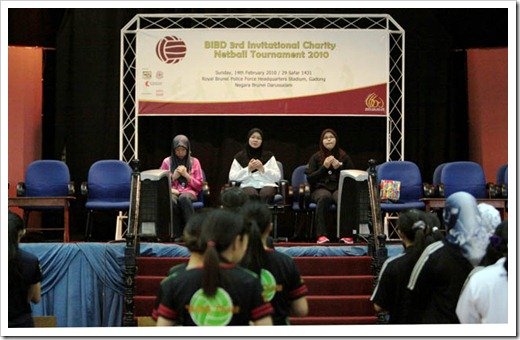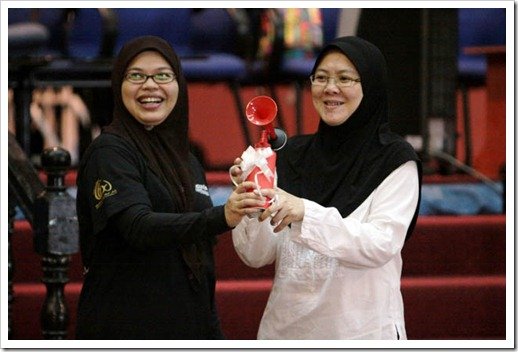 Hjh Norain officialy opens the tournament