I don't know about you but I am really excited! Pictures of the nominees are here.
Who will receive Bank Islam Brunei Darussalam's (BIBD) Grand Wish Award of up to BND1,000,000 in April 2010? That is a decision that the public can help to make.
BIBD launched the Wish Campaign in March 2009 with the aim of aspiring to cultivate a culture of savings among Bruneians in a sustainable manner by encouraging account holders to increase savings every month. Wishes of BND 8,000 have been granted to a total of 93 awardees recipients' altogether. On top of that, 3 awardees have been granted BND 100,000.00 during each Quarterly event with the Grand Total value of the Wish Campaign granted up to BND 2,020,000.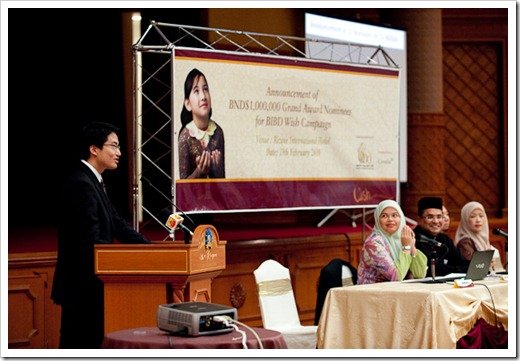 As one of the largest banks in Brunei, BIBD holds the social responsibility to invest in Bruneians. BIBD realizes that saving and building a strong foundation for the future is not easy. So through this campaign, BIBD wishes to be the public's companion to grow their savings in order to achieve their life's aspirations.
BIBD announced its Wish Campaign of up to BND1,000,000 Grand Award today at the Rizqun International Hotel where 12 Wish nominees have been selected for the last round of nominations and judge screenings to be done from 2nd March to 1st April 2010.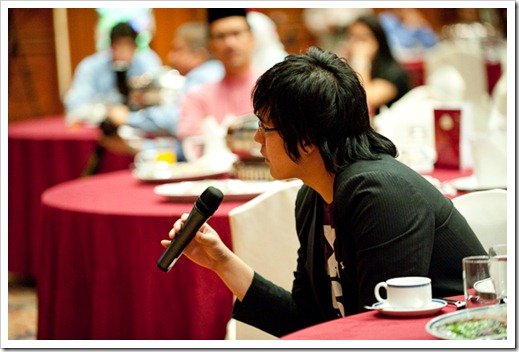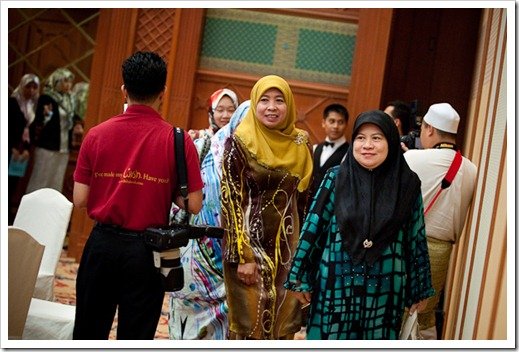 Present to announce the nominees was panel of BIBD Management comprising of Mr Javed Ahmad, BIBD Acting Managing Director, Hj Mohd Rozaiman DSLJ Hj Abd Rahman, Head of Consumer Banking Division, Hjh Nurul Akmar Hj Jaafar, Head of Sales and Distribution Channel, Hjh Saadatun Amanda Pehin Dato Haji Abas, Head of Legal and Compliance and Lawrence Chong, Consultant for Wish Campaign. Also present to witness the announcement were distinguished Wish Judges, Wish Nominees, guests and Officers and Staff of BIBD.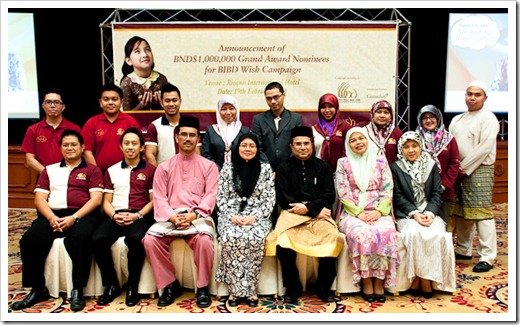 The public will have a hand in selecting the Grand Awardee of up to BND 1,000,000 as their nomination will make up of the overall scored. Thirty percent (30%) of the scores of the 12 wish awardees who have reached the last round of the Wish Campaign will be determined by public nomination, while an esteemed panel of judges will contribute the remaining seventy percent (70%). The nominee with the highest score will be named as the Grand Awardee and will get the Wish Campaign Grand Award of up to BND 1,000,000.
This is but the final step in a thorough process that started back in March 2009 to select the most deserving wish-maker.
Wish stories were first shortlisted by an independent party, after which the corresponding wish-makers' accounts were checked to ensure that they maintained the minimum balance of BND 2,000 throughout the campaign. Qualified entries were then given to the judging panel, who chose the wish awardees based on merit.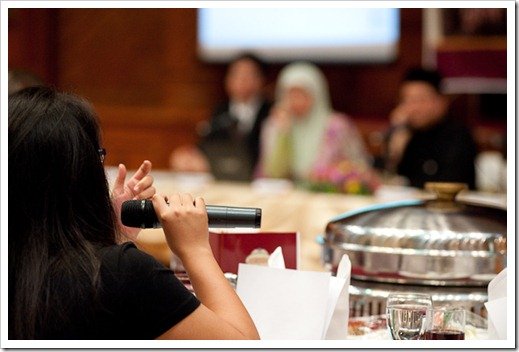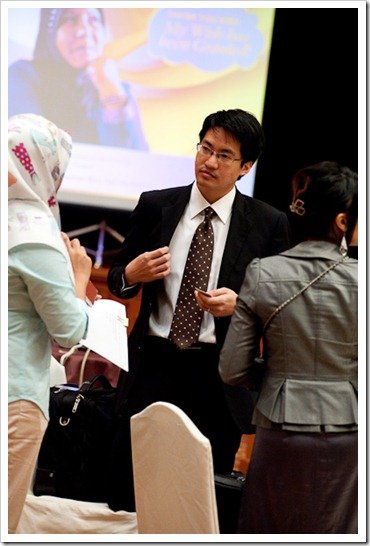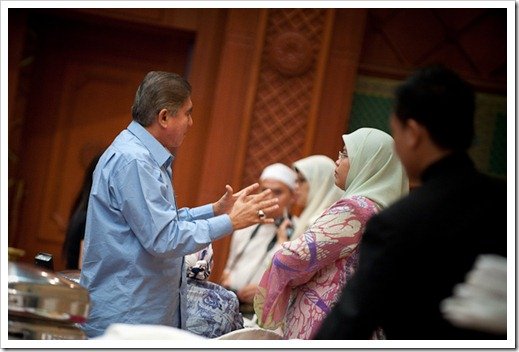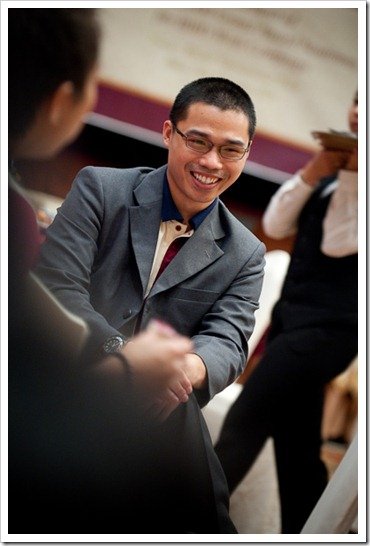 The 16,000 stories that were submitted since the start of the campaign showcased Bruneians' ambition, selflessness and sense of purpose, with the nominees as the best examples.
"I wish to teach at the local university as an associate lecturer to gain experience first. To most people, it would mean a pay cut, but to me it is another chance to make a difference," Dk Hajah Sofiana, a nominee who wanted to work towards a doctorate in hydro-geology, said.
Another nominee, Hjh Amal Lina Hj Tarsat, hoped to help autistic children by assisting the SMARTER in its fund raising effort particularly raising fund to buy a building to accommodate the ever increasing rate of autism in Brunei. "Normal individual are capable of generating their own savings if they want to, unlike those who does not have the capability like children and individuals with autism", stated Hjh Amal Lina.
Hajah Maymon wished to build a new tourist destination, which she named The M Project, to preserve the traditional culture and heritage of Brunei, while Pengiran Dr Rahmah wished for a better facility for the Darusysiyfa Warrafahah organisation to further innovation in the Islamic medical practice.
Familial bonds inspired the wishes of Haji Ismadey and Dayang Masliza, the former working toward a comfortable for his family and the latter hoping to assist her sister, who is a single mother.
Hajah Norain wished not only to support her eldest child's education and to repair her parent's home but also to establish a Madrasa for children studying the Al-Quran.
The nominees also served as proof that a culture of savings has begun to take root in Brunei. Dayang Noorafizah, for instance, works toward financial freedom by saving a fixed amount every month.
"Apart from depending on life pensions, the only way to survive in the future is by planting the seeds now," Ak Bahrum, another nominee who understood the importance of savings, said. He wished to alleviate the financial burden weighing on his shoulders as the sole breadwinner in a big family.
The Wish Campaign has led BIBD to realise that part of its role as a national bank is to make it easier for Bruneians to achieve meaningful goals and to bring out the best of Brunei through its work. Building on its experience with the first campaign, the new Wish 2.0 will be more adapted to customers' various needs.
For now, the public is encouraged to select the nominee whom they think is the most deserving, based on the wish-maker's current financial state, whether the wish-maker has shown the transformational role of savings in their life, and whether the wish is sustainable and inclusive.
Each person can submit their selection only once, through online (www.bibdwish.com) or SMS. Additional nominations will not be counted but will still be charged. Proceeds from the SMS charges will be donated to a charity that BIBD selects.
Public nomination will officially open on 2 March and ends on 1st April 2010, and nominees' full stories can be read on the BIBD Wish website (www.bibdwish.com).
During the event, BIBD also presented Token of Appreciation to all 7 Wish Judges whom have participated and supported the Wish campaign by reading and judging the monthly Wish Stories submitted from April to December 2009.
Through the Wish Campaign, BIBD intends to help people confront the challenges they face and shape their saving habits. This campaign aspires to cultivate a culture of saving among Bruneians in a sustainable manner by encouraging account holders to increase savings every month.
BIBD also wishes to inspire philanthropic spirit through this campaign by inviting the better-off among us to embrace a wish. Potential benefactors can choose to fulfil any of the shortlisted Wish-Makers who are not sponsored by BIBD through the Wish Campaign website.
For more information regarding the BIBD Wish Campaign, visit http://www.bibdwish.com