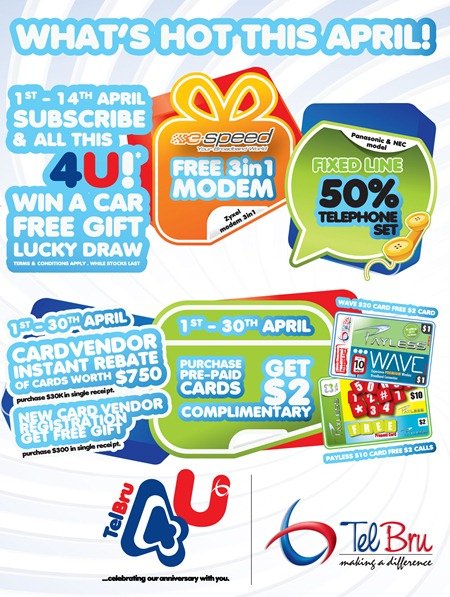 Made my way down to Nottingham yesterday to catch the Brunotts Easter Games which was being held at the Uni of Nottingham sports centre. At least 800 Bruneian students turned up for the annual event which included futsal, netball, squash, and badminton tournaments. It was awesome to see so many young Bruneians in one place competing against each other in sporting events. Present as the guest of honour was Cikgu Dullah (whom I'm seeing almost every weekend now heheh) and officials from the Brunei Students Unit.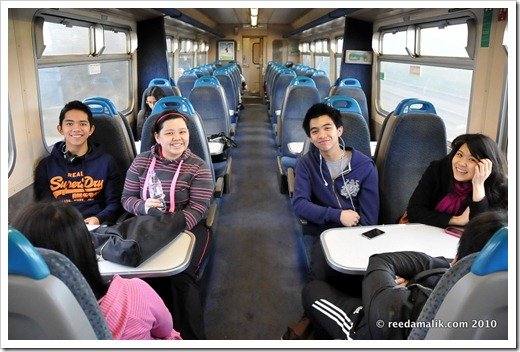 On the way to Nottingham with fellow Lestarians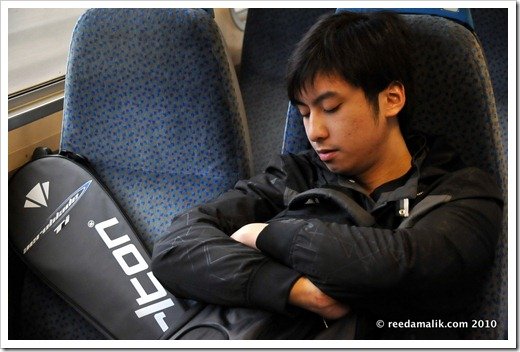 Ada orang nda cukup tidurrr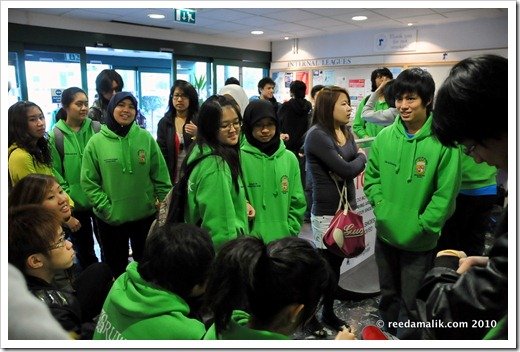 Warwickians in Green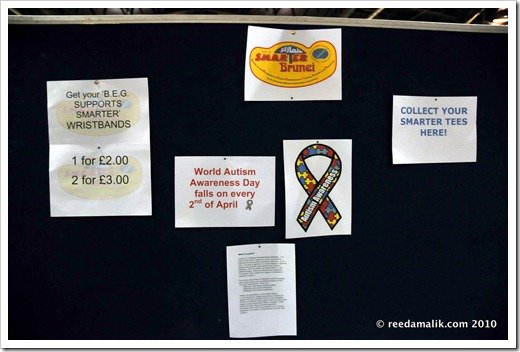 SMARTER has supporters in UK!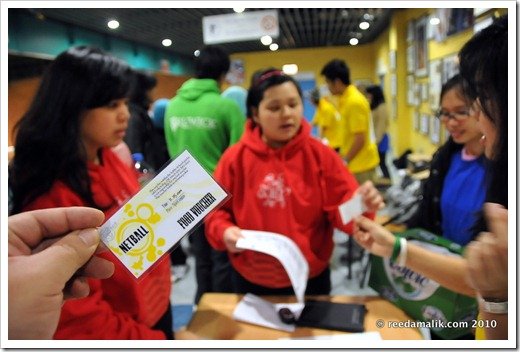 Registering for the games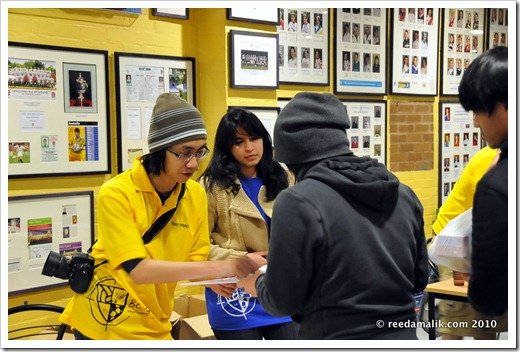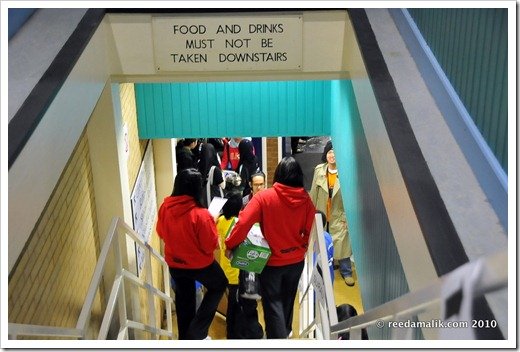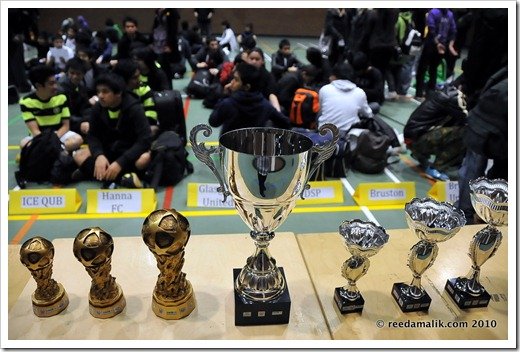 Shiny trophies all in a row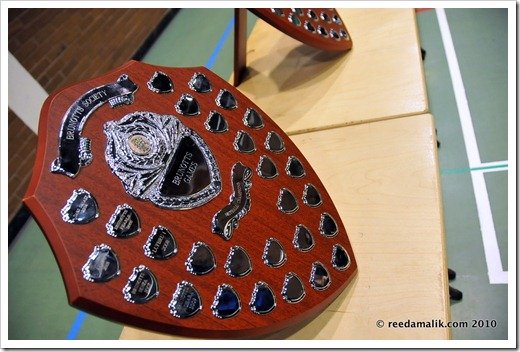 The chamions' shield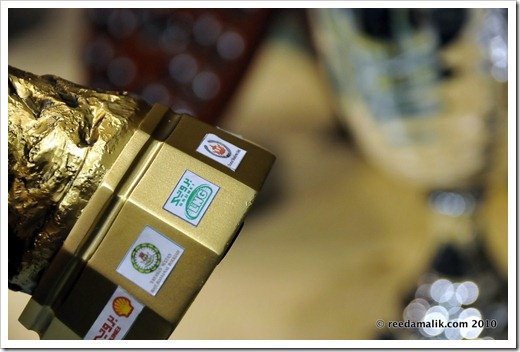 Generous sponsors for the event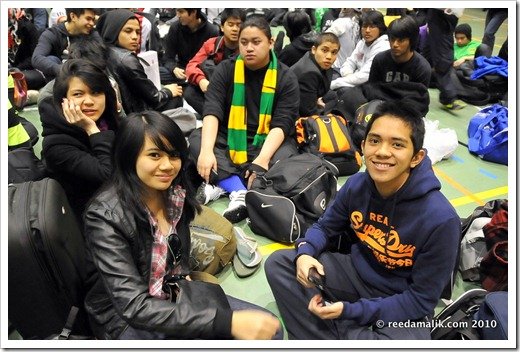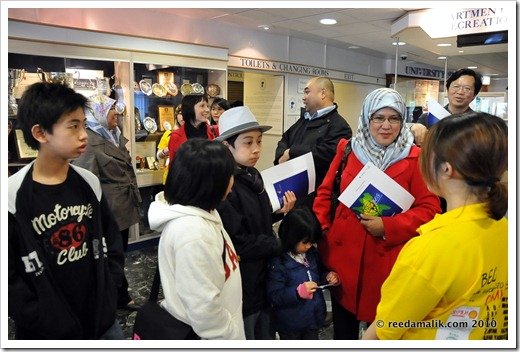 Cikgu Dullah and his gang arriving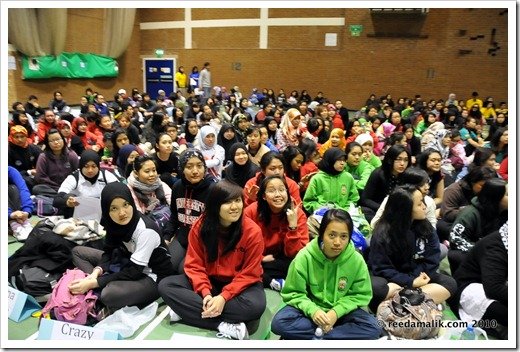 Look at that crowd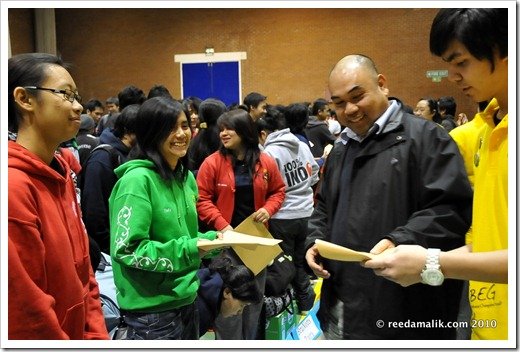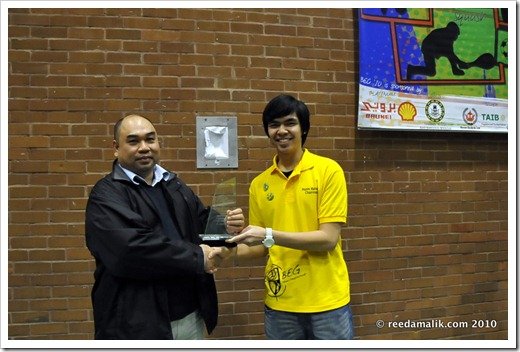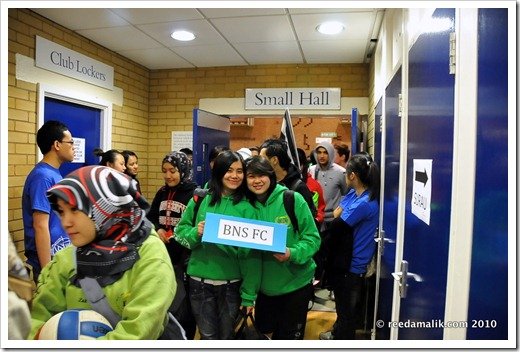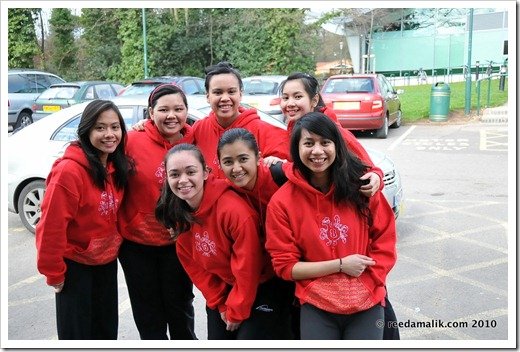 The Red Ayamz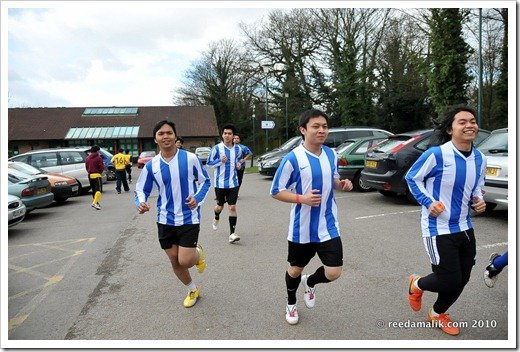 Warming up!
Stay tuned for the rest of this story in Part Two!