This is my waaaay overdue post about the uber successful Go Pink! event organised by the Brunei Foodies. It was held last sunday at Senor Pablo's crib. The turn out was fantastic and so were the more than 30 desserts submitted, including yours truly's humble submission by proxy, Doughnut Bread Pudding 🙂 Anyway, these pics are a selection of those that have been posted online by the likes of Mr Kurapak, and Senor Pablo which I have borrowed 😉 Gosh, I still wish I was there! Congrats to all those involved in making the event a huge success!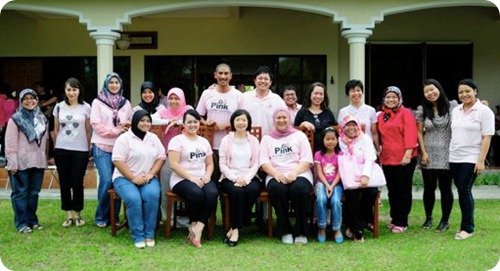 In the Brunei Foodies Go Pink! Project held on Sunday, Thanis Lim emerged as the champion with his winning dessert, Chocolate Lava, beating 30 other dishes that entered the contest.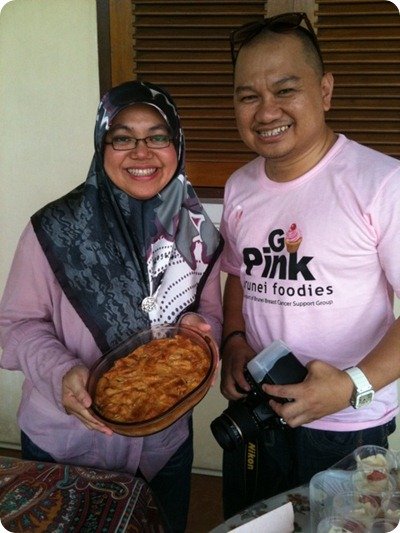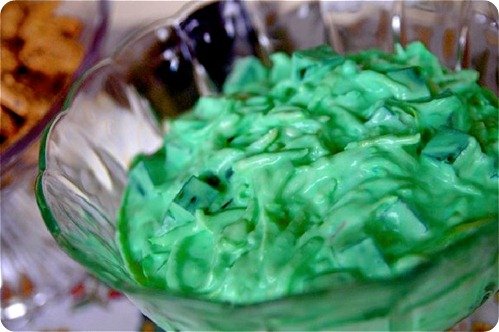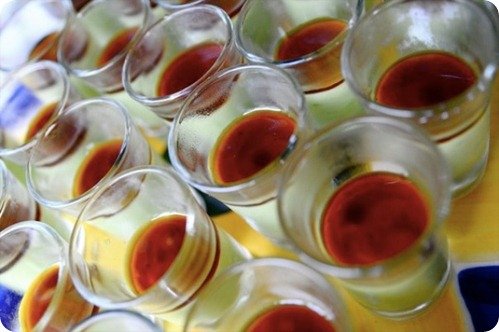 Over 30 recipes were submitted and extra points were also given for the desserts made from healthy ingredients. The top 20 were decided upon votes and received gifts ranging from cash prizes to recipe cookbooks.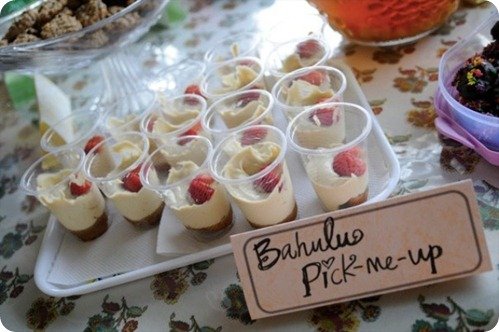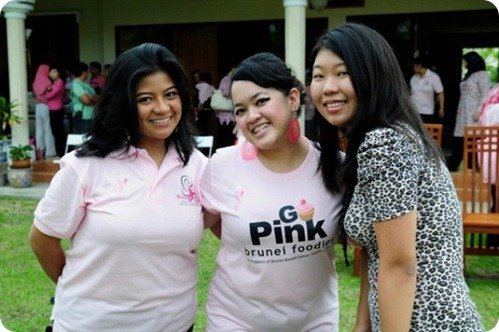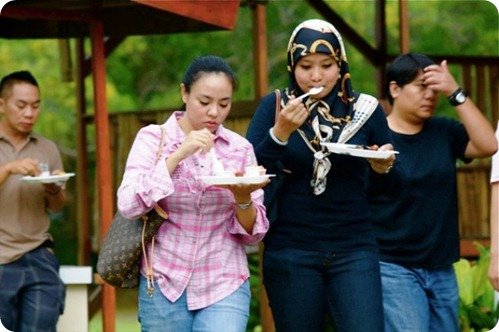 The event was organised by a group of Brunei bloggers called `Brunei Foodies' in association with Brunei Breast Cancer Support Group where the submitted recipes will be compiled into a recipe book to be sold at a later date and the proceeds will be donated to charity.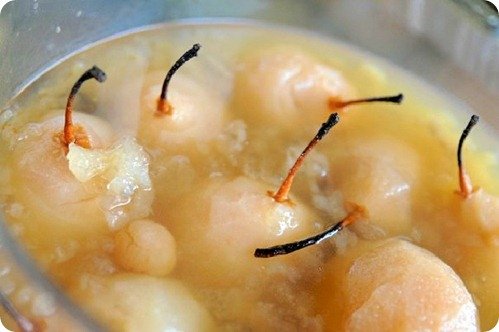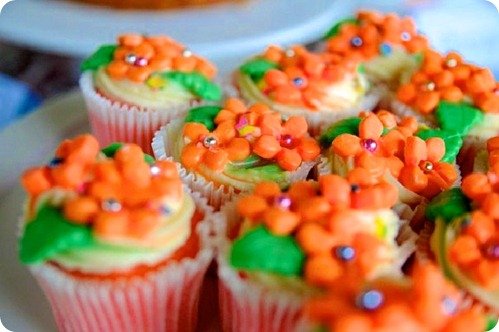 In an interview with one of the committee members of Brunei Foodies, he said the aim of the event is to give back to society by encouraging voluntary work to support a local cause. "This is one great way of bringing bloggers to do voluntary work within the community to support our local causes. It is part of our social responsibility as citizens of the country to help one another."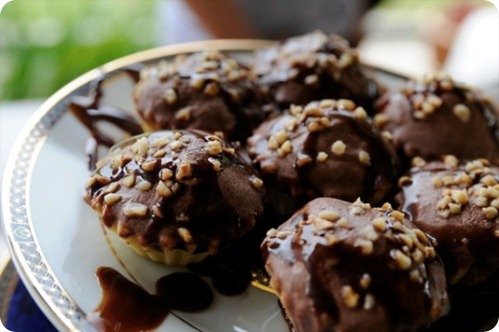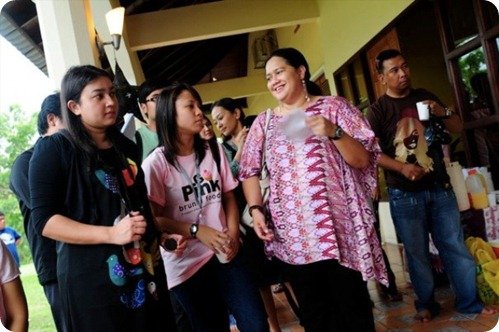 He spoke further of the initiatives made by Brunei Foodies where the event was the second charity voluntary project carried out by them. The first was organised last year where they successfully raised over $10,000, three times beyond their target, for the Brunei Special Olympics team to help train their athletes for the Paralympics in Greece.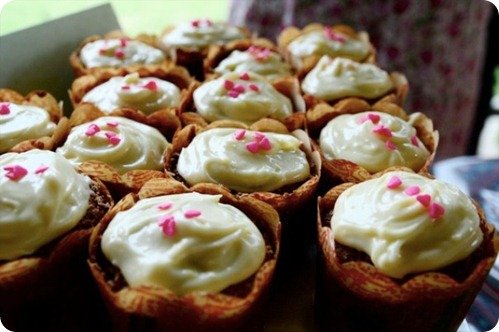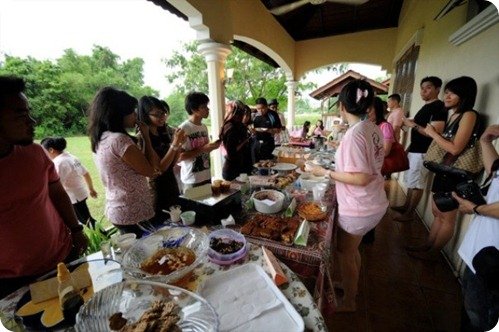 Maurina Hamid, another member of the committee, said, "There are negativities surrounding cancer in general, how it is often perceived as a bad thing, thus, from this kind of event, it can help inject some positive mentality about breast cancer patients. It can be a real eye-opener for people."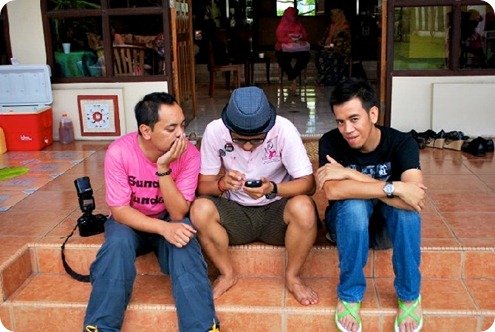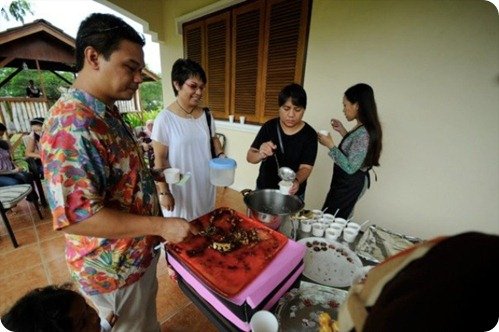 Meanwhile, the President of Breast Cancer Support Group, Masjuwita Haji Abdul Hamid, expressed her appreciation for the support from the Brunei Foodies, "On behalf of the support group, I'm very grateful that the Brunei Foodies came forward without us asking them to fund the awareness activity for leaflets and such."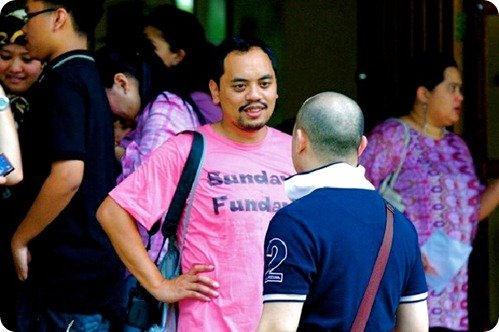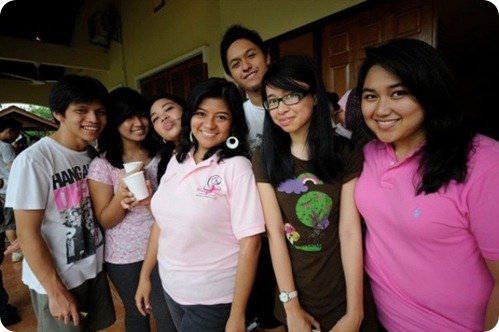 Masjuwita encouraged breast cancer patients who need help not to hide themselves away from the public and instead come forward to share their experiences and hardships with the other survivors. She also urged the public regardless of their gender to seek treatment or go for regular check-ups as early detection can save lives.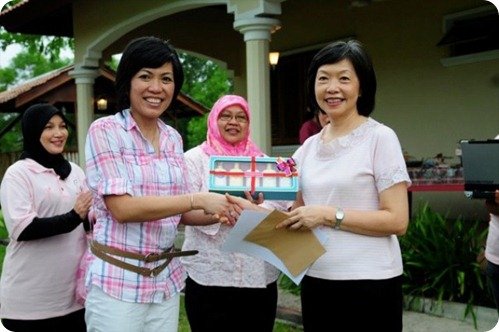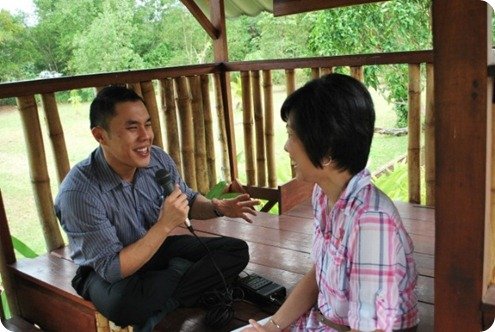 The Breast Cancer Support Group aims to help women who are suffering from breast cancer. It consists of breast cancer survivors, volunteers and medical professionals. It was established on September 16, 2001 and was officially registered on October 14, 2004.