All pics courtesy of BIBD.
More and more of the financially challenged are getting help as the Muslim world prepares for the upcoming month of Syawal.
Kind-hearted organisations have played their roles in giving back to the community and Bank Islam Brunei Darussalam yesterday travelled within the Brunei-Muara District lugging with them clothes, hampers, monetary donations and, most importantly, joy to a number of families struggling with finances.
With support from Sounds of Hope, BIBD personnel visited 10 of 50 families they aim to reach during the month of Ramadhan under the company's `Program Sirah Amal BIBD', which was launched on Aug 20.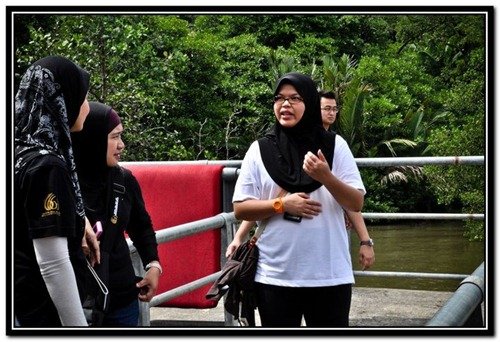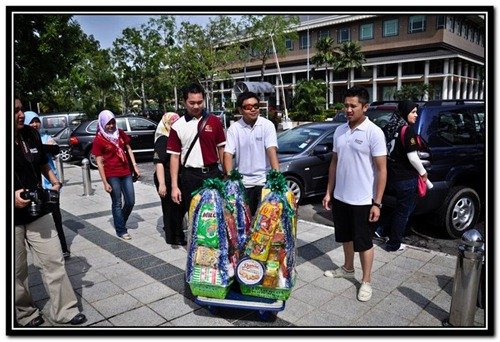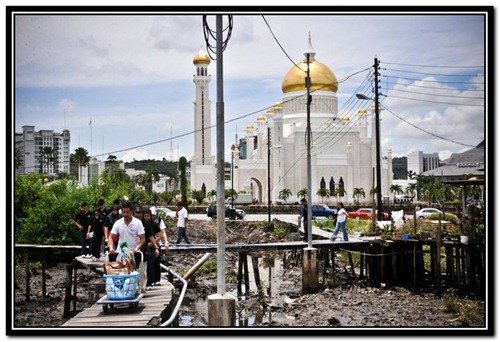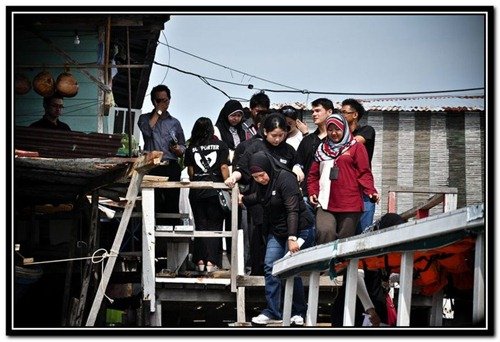 Yesterday's outing was the fourth such event under the programme that aims at "brightening up the lives of the less fortunate".
In a press statement released by BIBD, the company was quoted as saying, "Ramadhan is about helping others by offering one's time, effort and donations" whilst adding that the programme will be carried out annually throughout the year "giving the staff an opportunity in caring for the community and channelling their support to the less fortunate".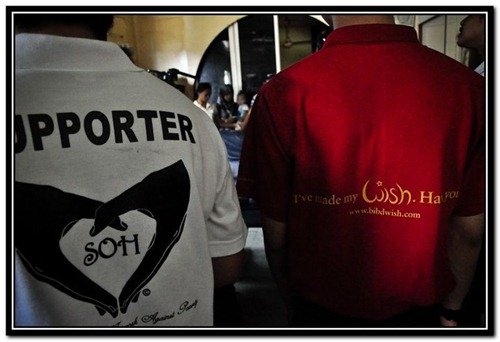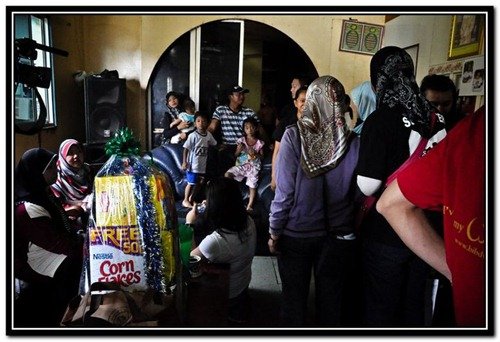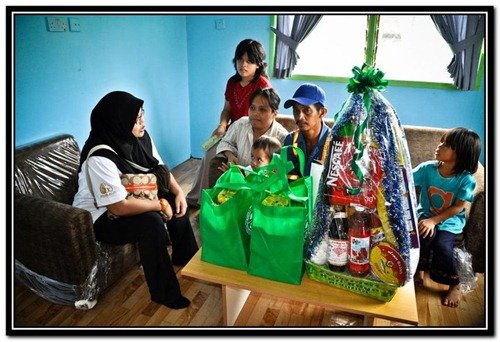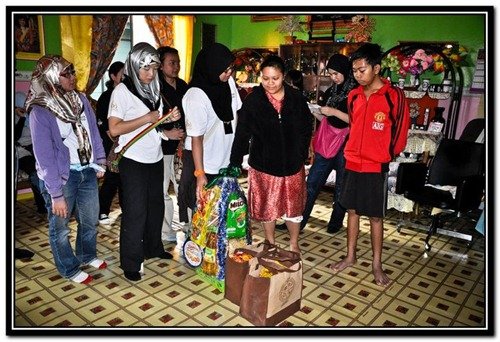 Initiated by the bank's Corporate Social Responsibility (CSR) team, the bank will continue its programme with visits to homes in the Kuala Belait District thus further highlighting the values of caring for society as well as strengthening its commitment in ensuring that the bank's CSR objectives are met and are aligned with the guidelines of Islam.
Collection of contributions commenced on the first day of Ramadhan in which BIBD CSR allocated boxes within the bank for staff to contribute in donations, which have inadvertently sent out the message that charity plays a significant role in Bruneian society.
Bank officers as well as volunteers from Sounds of Hope, which provided addresses of those in need, were seen mingling with residents of the houses they visited.
The 10 families are struggling with making ends meet on a month-to-month basis. Some houses were home to more than seven occupants with the highest being 35 individuals from across three generations living under one roof, sharing among them the little income they bring home – and only two bedrooms.
The trip also saw the hands-on presence of the bank's Acting Managing Director, Mr Javed Ahmah, which serves as a symbol of the bank's unwavering support and pledge to assist the community in overpowering the social issue that is poverty. — Courtesy of Borneo Bulletin