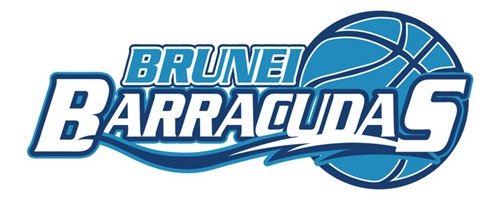 Congrats to the Brunei Barracudas on their successful launching and press conference which was held this afternoon at the Mall. Look forward to a successful season in the ABL!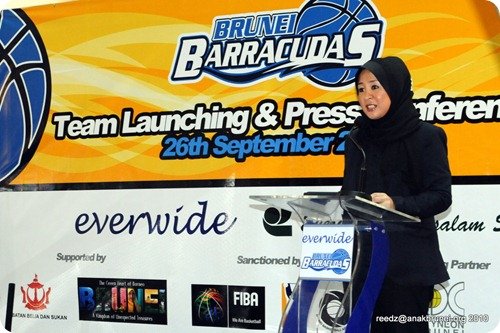 Team owner giving her speech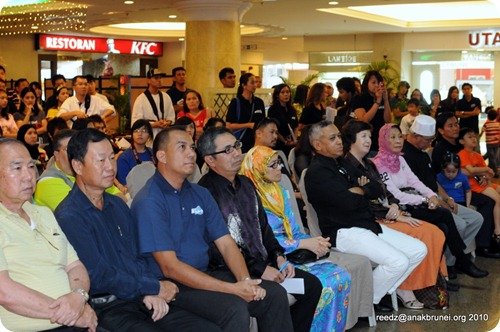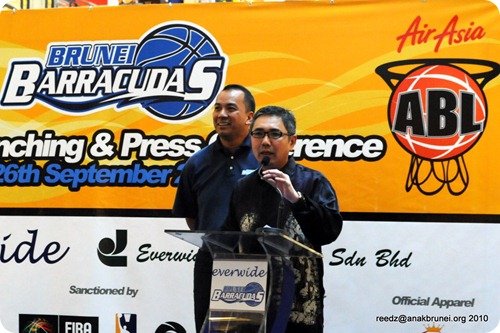 Guest of honour says a few words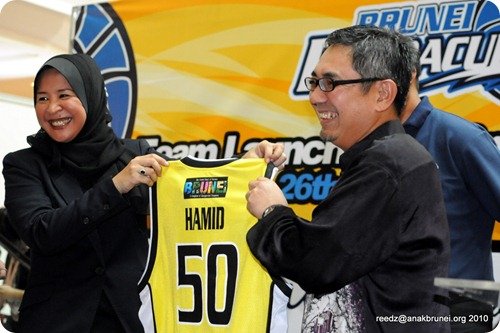 Cool gift! I want one too!!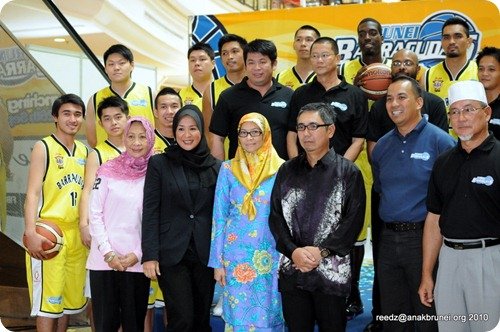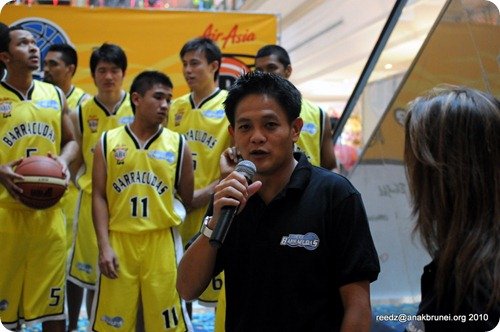 Team manager Benny explaining the 2010 line-up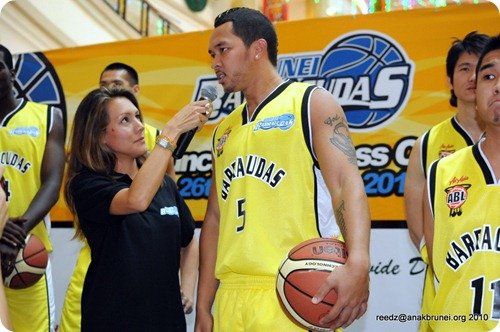 Jenny talking to Kevin about his non-pinoy pinoyness 😉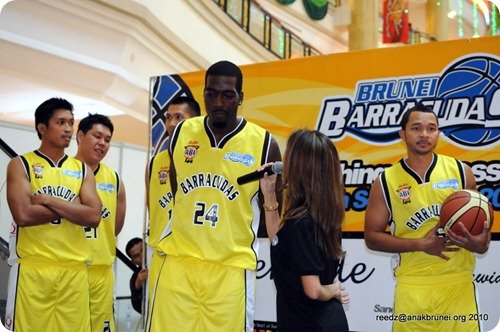 Jenny talking to Chris Tucker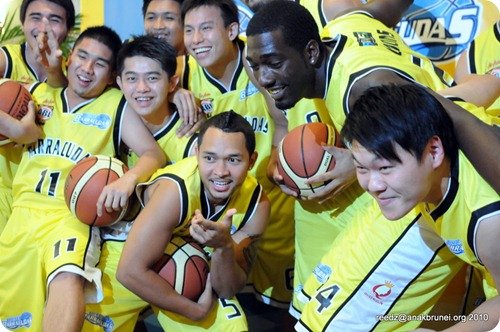 Group shot!