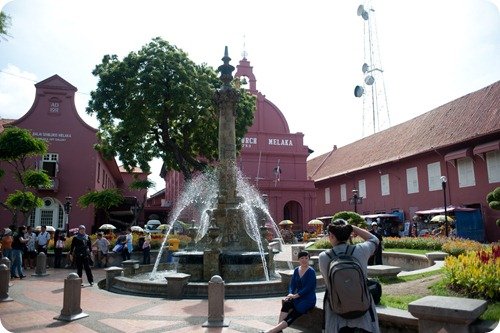 There's no denying, the first images you will conjure up when thinking about Melaka, is the distinctive red buildings and the historical ruins. And my knowledge of Melaka is usually limited to that. What better way to gain more info on Melaka than by being in Melaka itself right?
Stadthuys literally means town hall in old Dutch spelling. Built by the Dutch in the 1650s, after taking Melaka from the Portugese settlers in 1641, the distinctive red color of the buildings is uniquely Malaccan, which you can't help but associate it with Melaka. Previously the offices of the Dutch governor, now it's the Museum of History and Ethnography.
Sadly, we were rushing through the area, so I didn't get the chance to take some interior shots. But the exterior had plenty of stuff to take photos off, for example, as in the above photo, Queen Victoria's Fountain in the foreground (built by the British in 1904), Christ Church (1753, Dutch architecture) and the Malacca Clock Tower (1886, in honour of a successful Chinese tycoon, Tan Beng Swee).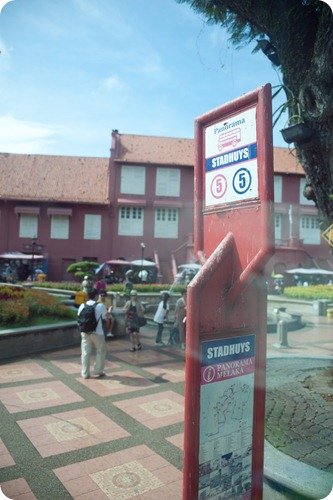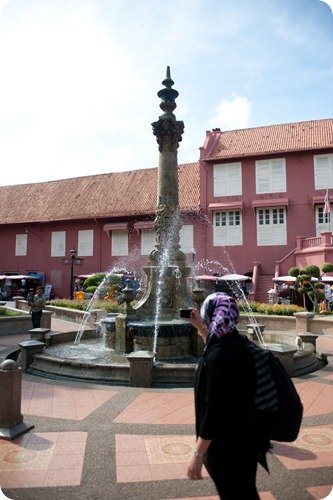 One of ladies from our group taking a photo of Queen Victoria's Fountain.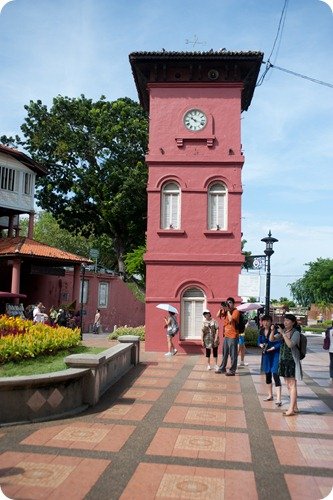 Even on a Monday, there were a lot of tourists around; seen here nearby the Malacca Clock Tower.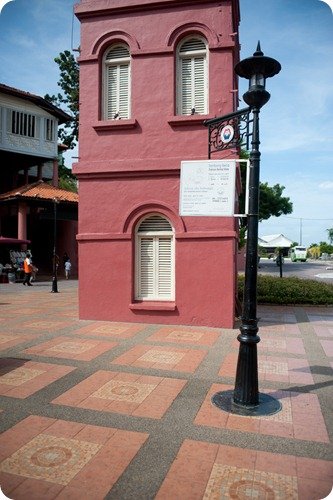 This is intriguing… Let's zoom in…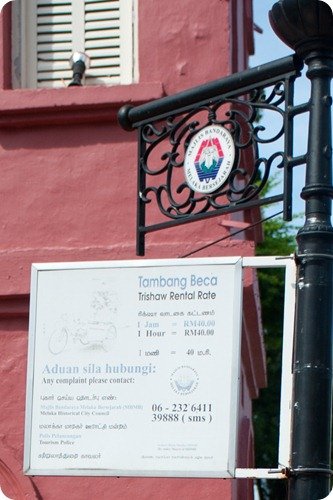 The pricing of a trishaw ride around the square.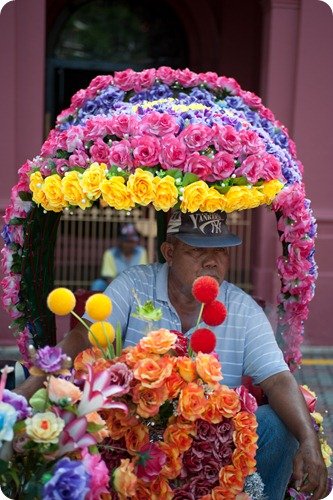 A lovingly decorated trishaw, with the pilot waiting for customers.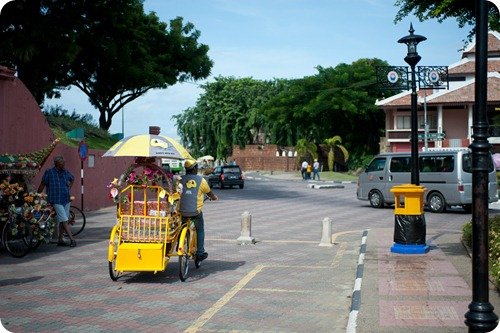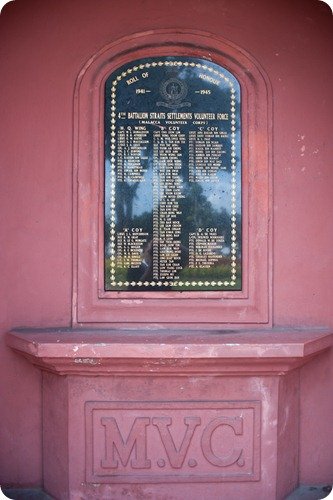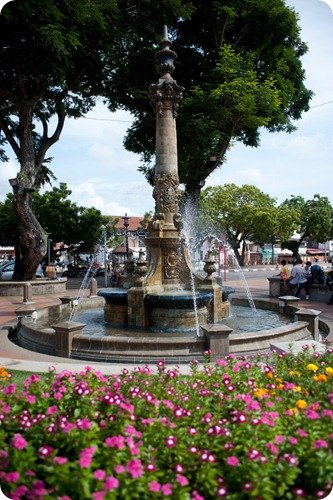 As I was happily snapping away and checking out the trinkets and merchandise to bring back home, I was called away, as Pg.  informed me we were going to the A Famosa fort, I made my way slowly carrying my full camera backpack up the stairs.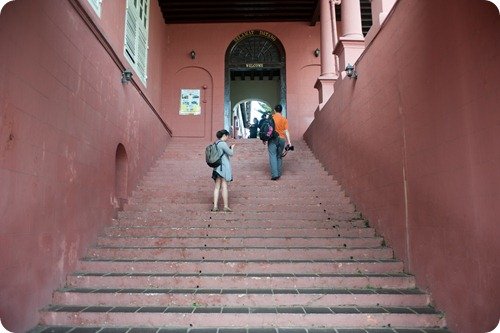 Click here for a location map.
To be continued…