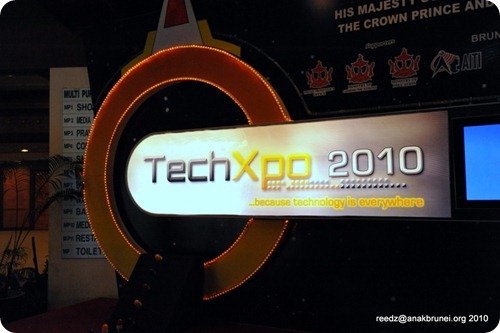 Brunei's first technology exposition, "TechXpo 2010", is set to be the perfect platform for consumers, businesses and industry players to meet and exchange knowledge on the global technology related trends, developments as well as ideas.
Organised by InfoCom Federation Brunei (IFB), a nonprofit that serves as the voice of Brunei's ICT industry, with the support of the Ministry of Communications and the Authority for Info-communications Technology Industry of Brunei Darussalam (AITI), the event will be held from November 4-7, 2010 at the International Convention Centre in Berakas.
The TechXpo has been receiving positive response from various players in the industry with 80 per cent of a possible 200 booths already filled up by major ICT firms in the local market as well as international companies. Exhibitors from Singapore, Malaysia and China have already confirmed their participation in the event.
To further enliven the atmosphere and to attract more visitors to the expo, the organisers have set up a special theme park called "Tomorrowland" which will display an extraordinary futuristic world where humans exist in cities with gigantic machines, mazes of elevated roadways with flying spacecraft and other Sci-Fi imagery. The theme park is set to take visitors to a unique, wonderful and magical experience.
Besides the theme park, local radio control car racers can join the Radio Control Racing Competition organised by PEMKAR. The competition categories are "Touring Car Stock", "Touring Open Modified" and "Drift". The closing date for registration is October 28. Interested parties can contact Ah Peng at 8712997 or Lobo at 8763487.
Visitors to the expo can also witness the action in the Robotech Competition organised by the Ministry of Education through the Science, Technology and Environment Partnership (STEP) Centre.
For further information on the TechXpo, log on to www.techxpobrunei.com — Courtesy of Borneo Bulletin