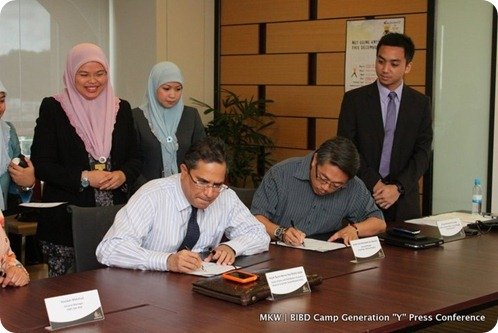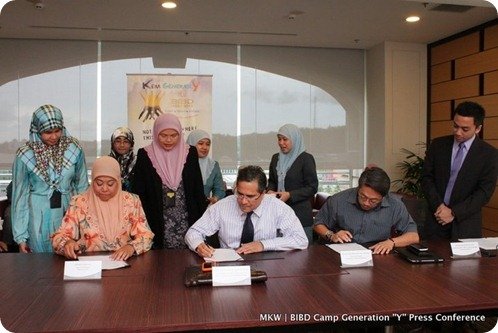 After receiving overwhelming response from the country's first ever endurance sports challenge for youths called "BIBD Cabaran – Anak Brunei 2009", Bank Islam Brunei Darussalam through its Corporate Social Responsibility (CSR) committee/initiatives has announced to organize its first youth camp 'BIBD Camp Generation Y'.
The youth camp targeted for teenagers between the ages of 12 to 16 years will be the first of its kind in Brunei where camp participants will build strong teamwork, develop leadership traits and adapt the borderless enabling technology to the values we uphold under the MIB concept. The camp, which will be held from December 10 – 12, 2010, will be part of BIBD's CSR main initiatives in nurturing future leaders.
As an outreach programme for the youth, 'BIBD Camp Generation Y' aims to encourage Bruneian youth to test their ability in developing leadership, teamwork, competence and endurance skills upon completing each task arranged for the camp participants. It is also a platform for BIBD to instill and nurture high values among the younger youths thus providing them with proper guidance for their future.
Most of the activities arranged will be focused on harnessing the youths' leadership and teambuilding skills. The camp activities will concentrate primarily on the five important pillars of the camp which is Economy, Education, Information Technology, Environment and Leadership.
Other exciting activities have also been lined up for the camp participants throughout the three days such as team building workshops, dialogues on self improvement, endurance games, an Awards Night as well as a treat to camp participants – a special appearance of a youth icon, which BIBD wish to keep anonymous as a surprise.
'BIBD Camp Generation Y' is open to all Brunei Citizens and Permanent Residents, aged between 12 to 16 years, studying at ANY private and government schools in Brunei.
Registration is now open and forms are available online at www.bibd.com.bn. Interested participants can either apply by submitting their completed registration form to [email protected] There will be a registration fee of BND60, upon enrollment. 'Camp Generation Y' will only enroll a maximum of 100 students on a first come, first serve basis. Registration closes on December 3, 2010.
'BIBD Camp Generation Y' is organized by BIBD and supported by two independent organizations – KatakIjau Humanitarian Relief Support Group, a voluntary group which undertakes humanitarian works and voluntary relief projects and ISMS (Islamic Management & Services Sdn Bhd) a company that provides advisory services.
All pics courtesy of BIBD