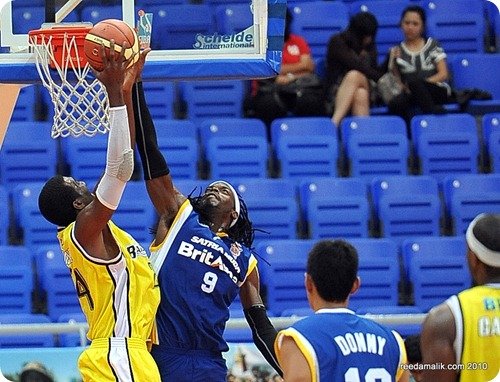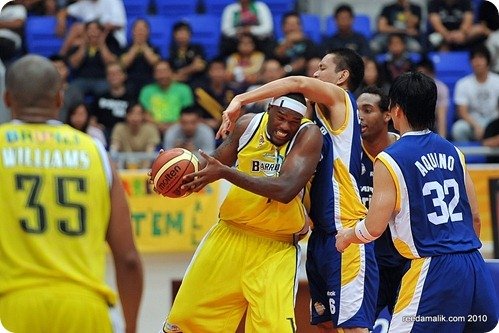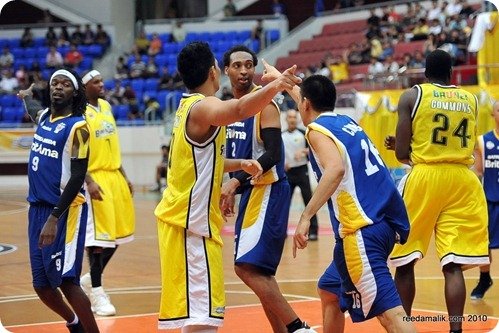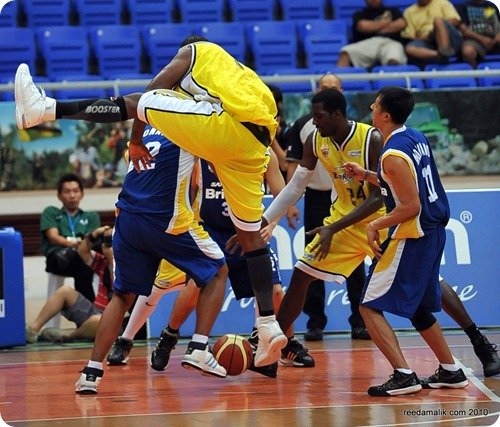 American imports Christopher Garnett and Chris Commons scored, a game high of 21 points each to help Brunei Barracudas to secure its third win in the Asean Basketball league after defeating Satria Muda BritAma, 75-66 in a low scoring game at the Indoor Stadium last night.
Christopher Garnett, who also grabbed a massive 23 rebounds from the bound, was shy of a triple double, after recording seven assists in the game.
Benny Ang, manager of Brunei Barracudas, Chris Garnett's impressive performance, saying "I have to pay tribute to Chris Garnett. He got knocked a little bit in the game but he did good today, scoring 21 points and nearly grabbing a triple double. I am really pleased because he worked hard during practice."
Touching on the much needed win against the Satira Muda, Benny Ang said "It wasn't a pretty win but we got it done, we set a short-term goal during this week. The goal is to give us some breathing space between us and Satria Muda BritAma, which have the same points as us prior to the game. With the win tonight, we can now plan for the next step.
"We never win anything easy. We never do things the easy way and it seems to be the pattern this year for the team. Even though, sometimes we think we have won the game but after a little lapse of concentration, the opponent comes hack.  That is basketball. We have to maintain full concentration for 40 minutes."
Playing in front of a strong home base, Brunei Barracudas jumped to an early lead after the tip off. Philippines import Bryan Facundo scored four baskets to lead the Barracudas in points after the first quarter. Barracudas were leading 14-10 after 10 minutes of the game.
In the second quarter, Satria Muda BritAma tried to pull back into the game through Marcus Morrison. However, the Barracudas' defensce was solid and they held off the resurgent Indonesian team. By the end of the second quarter, the Barracudas were still leading, 29-26.
After the 15-minute break, Satria Muda BritAma came on the offensive and their effort finally paid off when they took the lead for the first time through a three pointer from American import Marcus Morrison. However Satria Muda's lead was short-lived. The Brunei Barracudas regained the lead thanks to Chris Commons' 11 points in the 10-minute quarter. At the end of the third quarter, Brunei Barracudas still led Satria Muda, 52-47.
Hard pressed to close the gap, Satria Muda BritAma tried to rally. However, a number of costly easy baskets miss by Broxsie Antoine cost the Indonesia team dearly. Taking advantage of the situation, Brunei Barracudas took an even bigger lead to seal off the match with an all-team effort.
Brunei Barracudas' next match will be against the Singapore Slingers on Nov 23 at Singapore's indoor stadium.
— Courtesy of Borneo Bulletin