Scores of activities took place at Sultan Saiful Rijal Technical College (MTSSR) in Jalan Muara yesterday in conjunction with the first MTSSR Entrepreneurship Fair.
The two-day event, which began on November 20 and will conclude today, was officially launched by the Minister of Communications, Pehin Orang Kaya Hamzah Pahlawan Dato Seri Setia Awang Haji Abdullah.
The event is organised by the college as part of it activity to highlight and expose their projects whilst supporting the `Fund Raising Campaign' by the Business School, which has been going on for six months since June to January 2011.
According to the event organising committee chairman, Cikgu Hajah Siti Hairaney binti Haji Abas, the objective of the event is to provide entrepreneurship awareness amongst students and to raise the college fund for the `Business School Incubator Business' programme. Part of the proceeds from the sales will be donated to SMARTER Autism Brunei.
The event also acts as a platform to promote programmes offered by the college in line with its vision to be a dynamic centre of excellence in technical education and training.
It is also to foster closer ties amongst the college community and showcase the role of entrepreneurship in vocational and technical institution that will become a compulsory subject in SPN21 in 2012.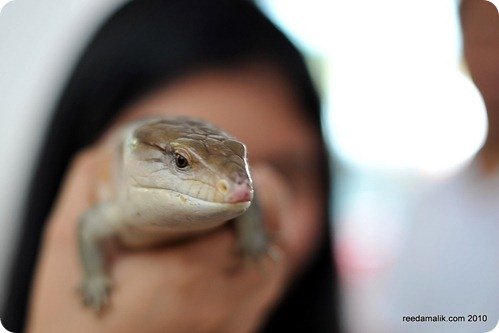 One of the highlights of the fair was the exotic pet display by my buddy Edshal. Daughter number one had a blast playing with the various serpents and reptiles. Here she is playing with what is known locally as a Balingkarong although this one is called a Blue Tongue Skink from Indonesia and massive!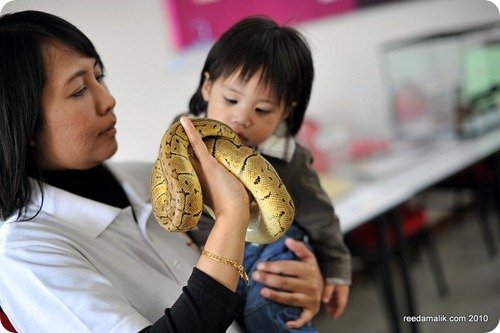 Mrs Edshal and Edshal Jr playing with one of their pets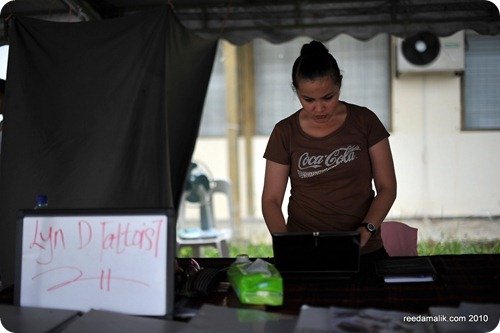 Lyn D Tattoist was doing brisk business there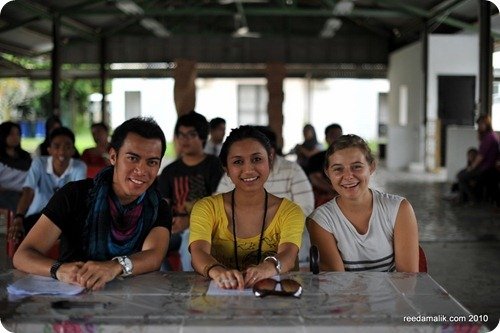 Judges for the MTSSR Idol competition included my friends ZulF and Feez Madea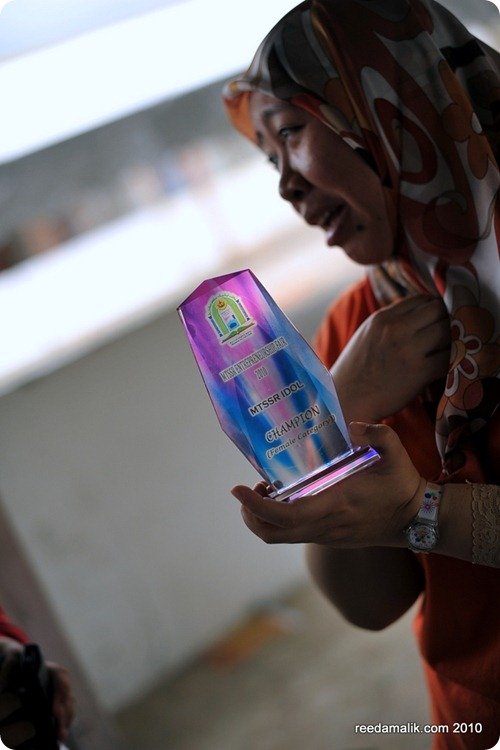 The challenge trophy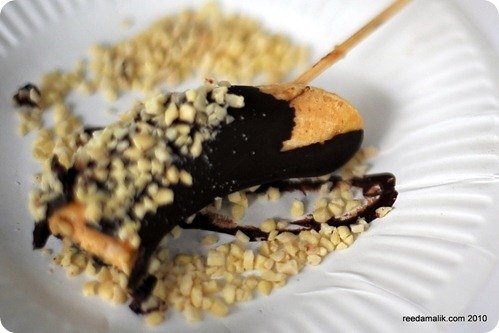 My kryptonite… Frozen Bananas with chocolate and almonds.. Grrr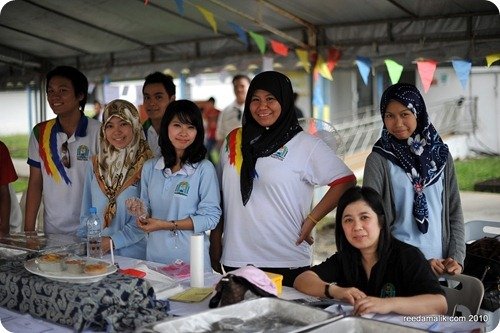 Hello ladies…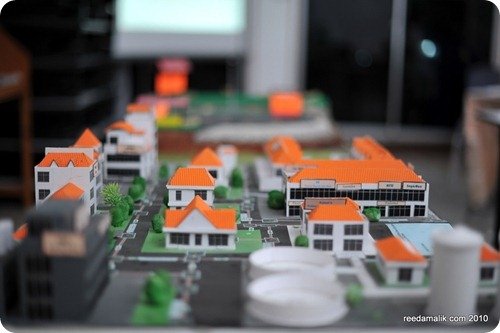 One of the highlights of the event was an exhibition showcasing
work done by final year students in Interior Design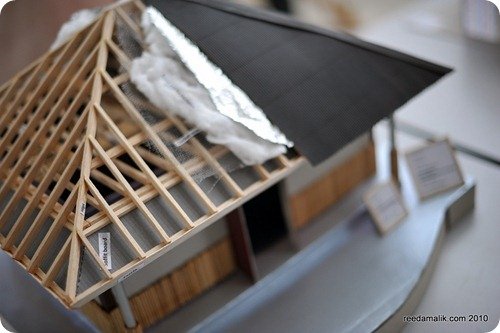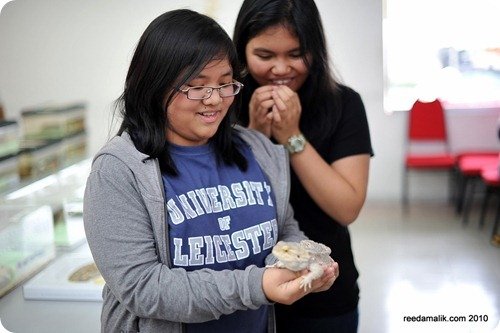 Daughter number two playing with a bearded dragon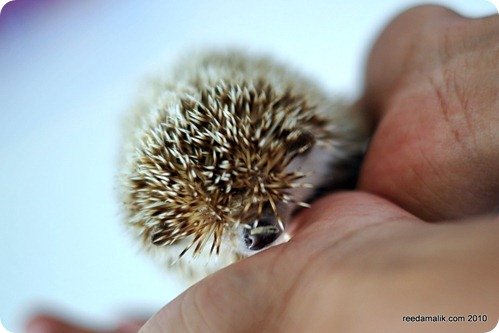 Cute little fella!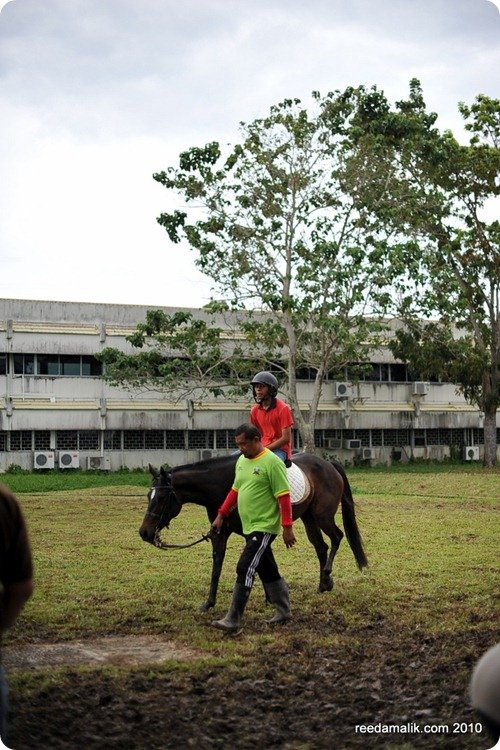 Pony rides were available as well