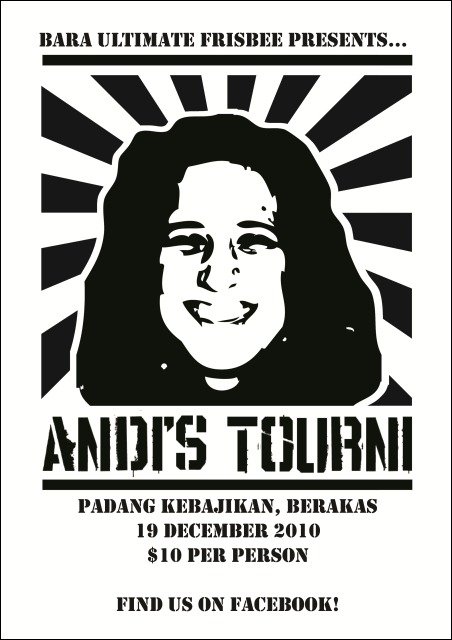 After a long first day of tours and visits, and feeling a bit famished,
the bus made a beeline for Tomyam Klasik.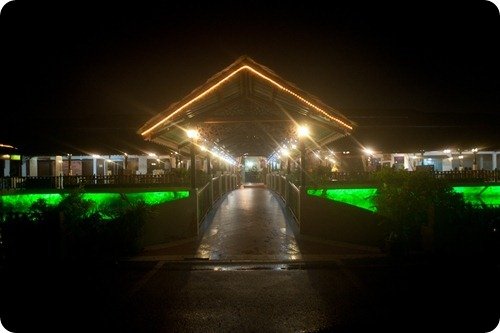 A bit dark when we got in. Would've loved to get some color in the sky.
But ah well, when you just had to grab those pants on sale, you have to grab 'em.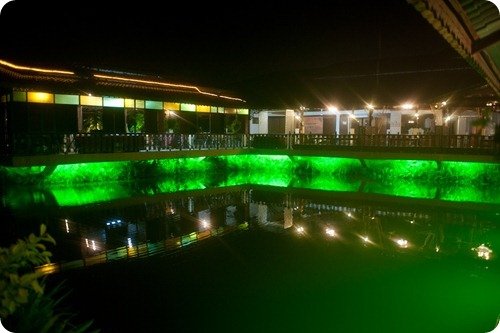 It's quite a large space, looks like it can accommodate well over 200 patrons.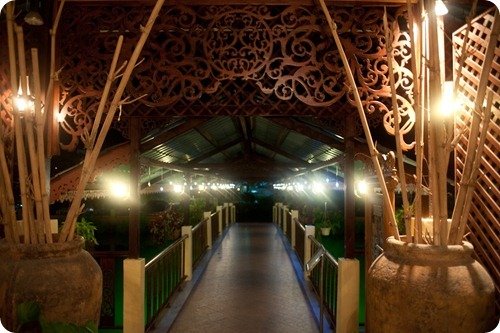 The view outwards, from where we got in.
We were waiting for the arrival of Dato' Zulkifli bin Mohamad, the General Manager
of Tourism Promotion Division, under the Melaka Chief Minister Department.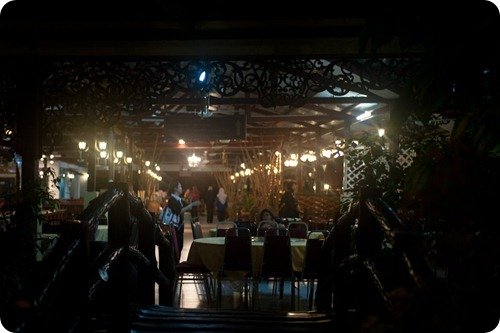 A shot from the designated "oxygen" area. Quite a large space.
I loved the fact that there were seating areas where you sit on the floor,
eating Japanese style. Saw a family taking out a section.
Looked like a relaxing family outing.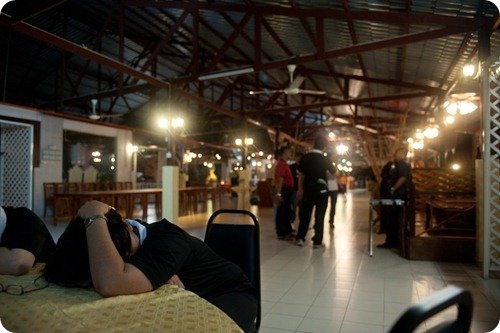 Our journalist compatriot resting her head a bit.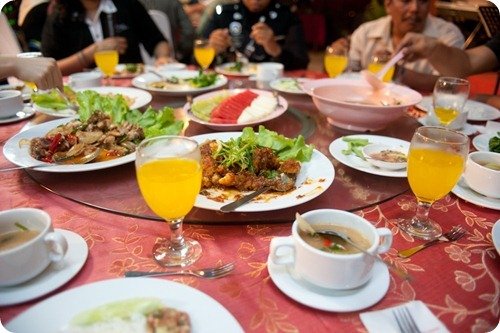 The main dish served were Tomyam, a bit of fish, and my new personal favourite,
really tiny clams. In the photo, it's the dish to the left. I first had it during my trip to
Semporna, Sabah, and apparently they're called "Lala" by the locals.
Imagine my surprise the dish comes up in Melaka as well.
I thought the name "Lala" was used only regionally in Sabah.
Now, where to get "Lala" in Brunei…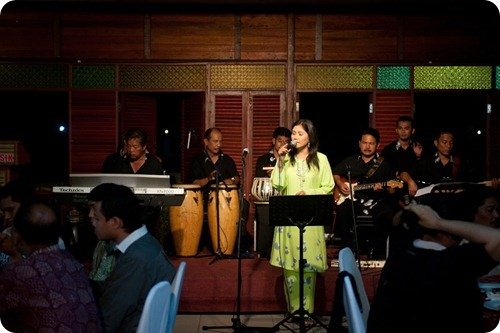 During our dinner we were serenaded by a band, whose name
escapes me at the moment. But a cursory search reveals a bit of info.
Salleh Aziz is Ramlah Aziz's brother. He is now with Brigade Seni Malacca.
Probably it's Brigade Seni Malacca. What's the connection?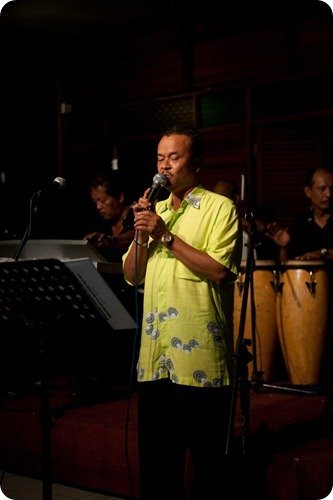 Let's scroll own one more photo.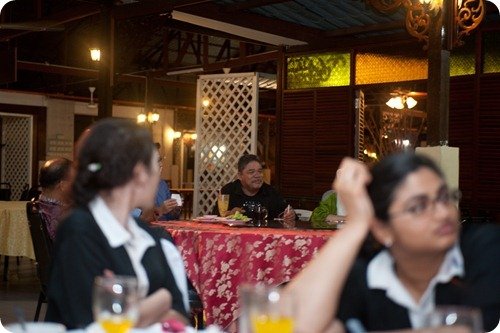 This man, in the middle of the photo, is the aforementioned
Salleh Aziz, the band leader of sorts.
Oh, and he's actually Sham Kamikaze's father. Like father, like son.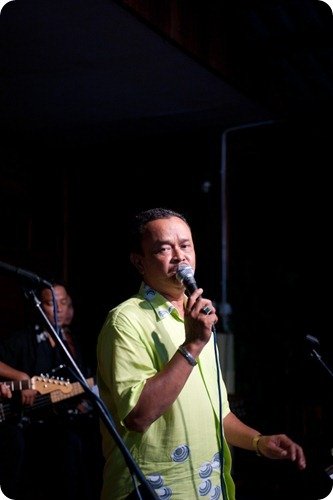 He was very curious with Brunei. I extended the invite
for him to come to Brunei, and I'll be his tour guide.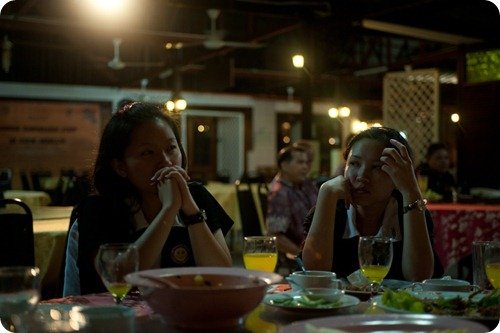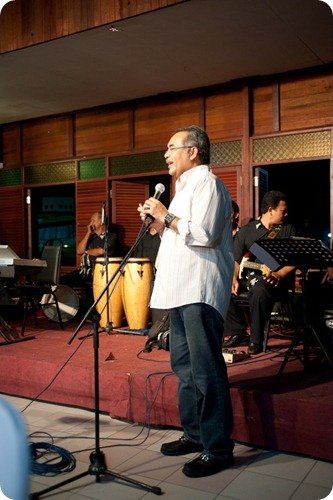 Dato' Zulkifli gave us a welcoming speech. Touched on a lot of issues,
and also our agendas for the next few days.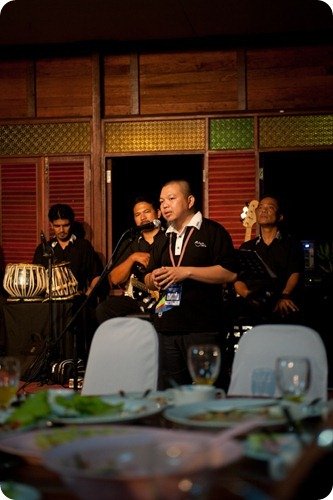 Pg. Noorezamy giving a speech on our delegates' behalf.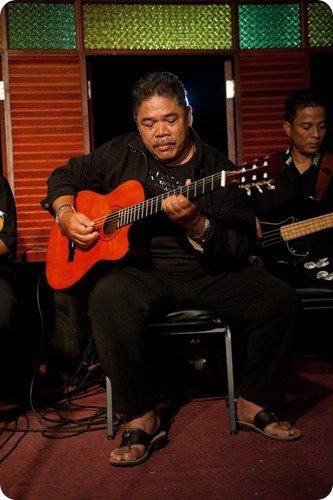 Like I said, like father, like son. It's all in the genes probably.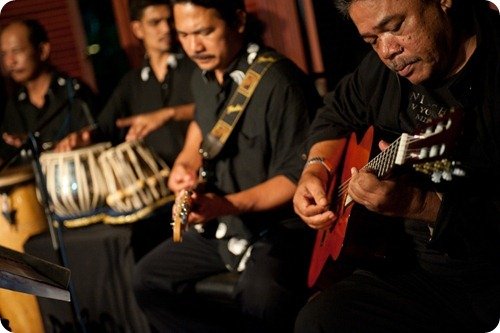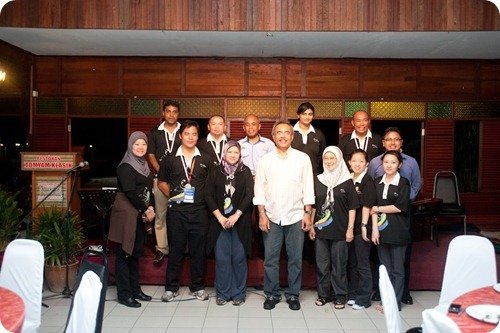 A group photo with Dato'.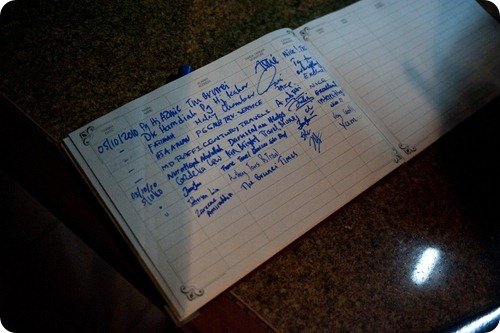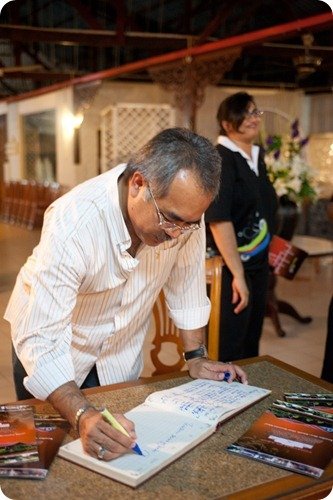 Dato' signing the guestbook.
And that's it for our first full day of touring around Melaka.
Stay tuned for the next update within the next few days!