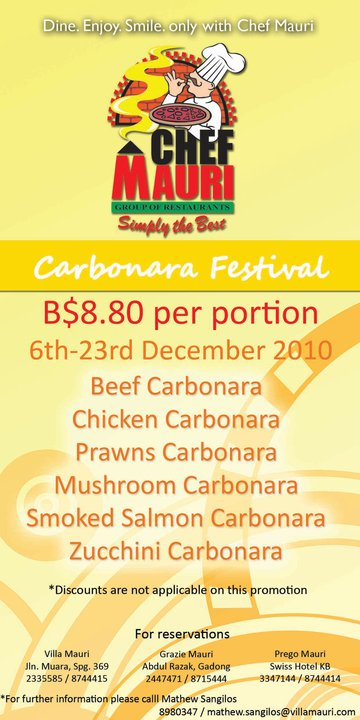 Dropped by my buddy Mauri's joint in Gadong last night to try out his carbonara promo. I was not disappointed. Carbonara is an Italian pasta dish based on eggs, pecorino cheese, bacon (locally we use beef bacon) and black pepper.
I think many people prefer carbonara to bolognaise, which is a tomato based sauce and personally I prefer the rich creaminess of carbonara (done right) to bolognaise anytime! Chef Mauri's execution of carbonara was perfect with the eggs added to the sauce raw, and cooked with the heat of the pasta itself. Thoroughly enjoyable!
We also had the sautéed mushrooms with beef bacon, garlic, fresh rosemary and a touch of chocolate, the mushroom stuffed ravioli with basil pesto and zucchini, and the barramundi fillet with some lovely sweet potato gnocchi. All these awesomely delicious dishes were from the chef's signature dishes menu.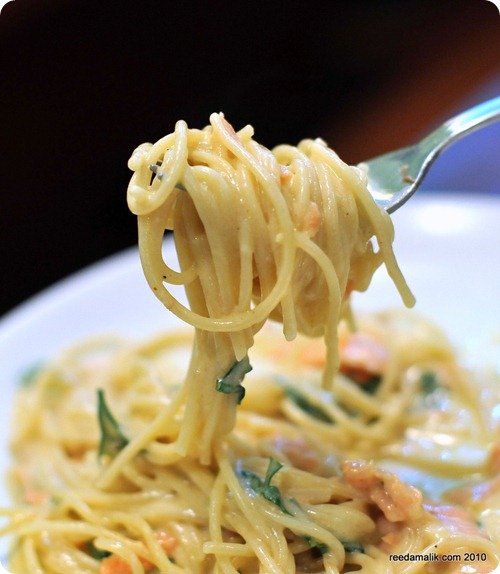 Smoked salmon carbonara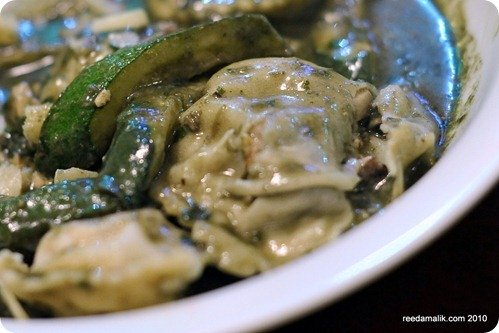 Mushroom ravioli with zucchini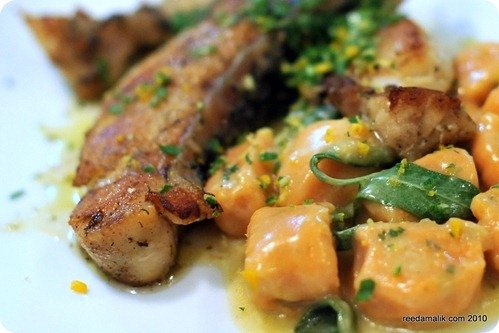 Barramundi with gnocchi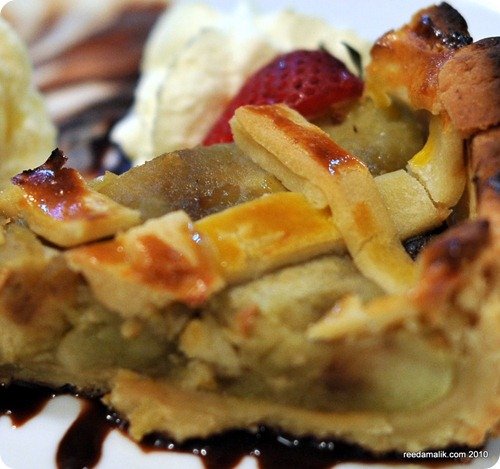 For dessert, apple tart for me…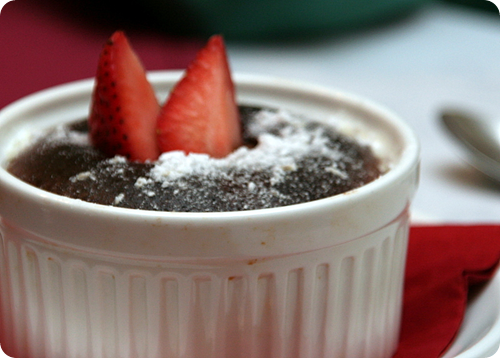 …and Mary's Chocolate Soufflé for damissus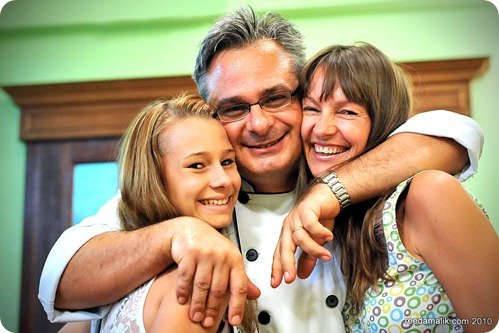 Maurizio with his lovely wife and daughter