Emerging markets in Asia Pacific are well placed to increase national competitiveness and transform how they compete on the global stage in today's Cloud Computing environment, emphasized Microsoft Corporation's Chairman of Emerging Markets and Chief Advisor to the Chief Operating Officer Orlando Ayala.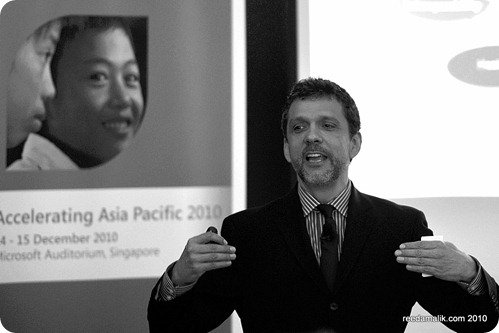 Speaking at Microsoft's inaugural Accelerating Asia Pacific summit held in Singapore, Ayala highlighted the region's strong fundamentals which bode well for increasing national competitiveness, including its focus on education and capacity for innovation.
"Ultimately, it is innovation that will drive national competitiveness, and Asia Pacific's capacity for innovation is tremendous if you look at the level of private sector spending on R&D and the availability of scientific and engineering talent.
To move towards an innovation-driven economy, emerging markets need to look at the accompanying issues such as skills capacity building and workforce development; transforming education; implementing e-government efficiencies to better serve citizens and businesses; nurturing the local innovation ecosystem by encouraging more private-public-academia collaboration; to having the right policy framework and infrastructure, said Ayala.
"The high enrollment rate for primary education in the Asia Pacific – four countries ranked in the top 10 globally – reflects the ingrained and perhaps cultural emphasis on education, and the quality of education is also increasing," he added.
Ayala also discussed how certain emerging markets in the region have set out clear national agendas for economic development in which technology plays an important role, and how cloud computing – the ICT industry's "4th revolution", presents great opportunities for such markets.
Phil Hassey, Director of IT research firm CapioIT said: "The role of Information Technology in driving national competitiveness for countries in the Asia Pacific region is critical. It is essential to drive competitiveness of national economies through enabling innovation in education, new business models and enhancing access to economic capability for marginalised members of society."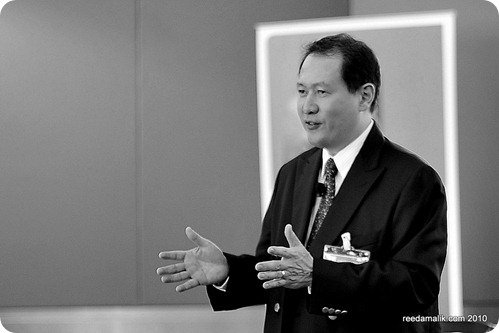 Meanwhile, Microsoft's Vice President Public Sector for Asia Ken Wye Saw noted how the company's public sector business in the region grew even during last year's economic slowdown, underscoring the importance governments in the region place on ICT as an economic driver and building block for national competitiveness.
"Each country has its own set of challenges unique to its situation but, broadly speaking, all governments face similar issues relating to how they spend their budgets on infrastructure, and social and citizen services. They are facing a 'new normal' where they are under pressure to deliver more with tighter public funding, where a more vocal citizenry are demanding transparency, engagement and accountability, and where the nature of national threats and security have become more complex, " said Saw.
According to Saw, the public sector in Asia has shown a lot of interest in cloud computing because of its potential to provide economies and elasticity, but policy considerations have been slowing down uptake as governments work through concerns about data sovereignty, security, compliance and privacy.
He said: "The proliferation of data is a big challenge for the public sector today, and Microsoft is working with governments to help make sense of all this data and bring it through the value chain of various ministries. The cloud becomes an attractive proposition for non sensitive data because it offers unlimited processing capability. A lot of the challenge around the cloud revolves around political and sovereignty issues rather than technical details, but eventually we believe the economies are too compelling for the public sector to ignore it."
Microsoft works with the public sector on three key areas: enabling the economy through job creation and skills development, providing solutions to government offices and to healthcare, education and public security agencies, and helping establish a technology platform that will increase efficiencies and optimize their processes.
Through technology and its partnerships across the region, Microsoft is committed to addressing societal issues such as healthcare, child safety, education, workforce development and disaster response.