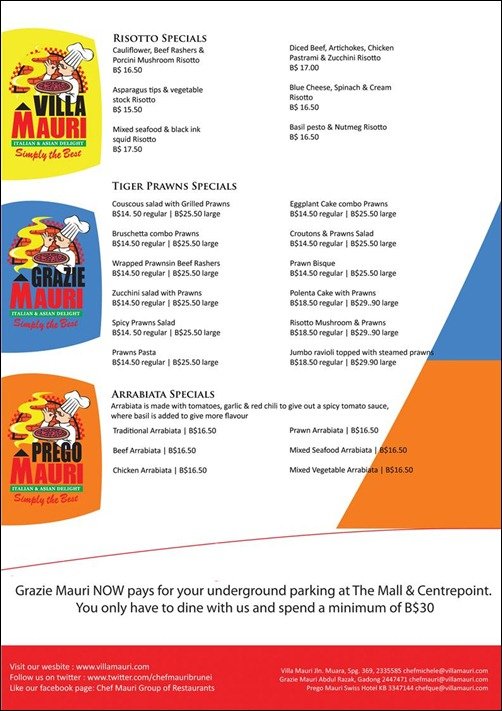 Dropped by at Mauri's Gadong joint last night to try out his Tiger Prawn special which is currently running until the end of Jan. Chef Mauri's crustacean delights pair tiger prawns with kinds of dishes including salads, soups, pastas, ravioli, and risottos.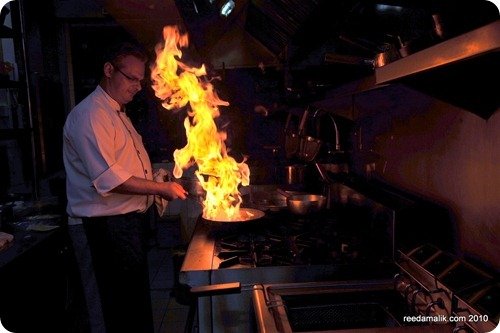 FLAME ON!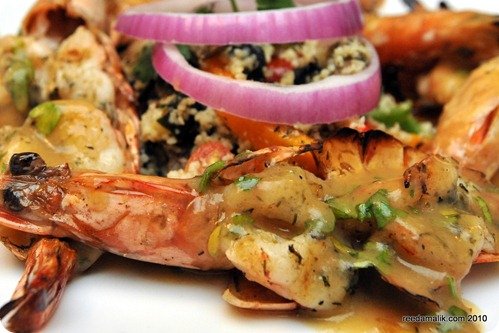 The cous cous salad with grilled tiger prawns was
unanimously voted star dish of the night!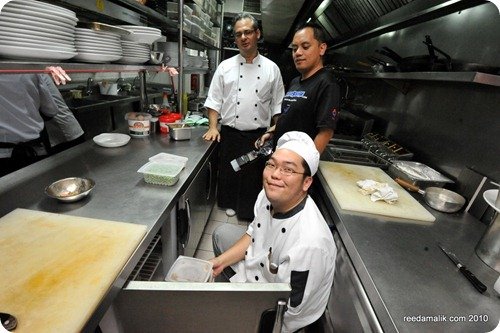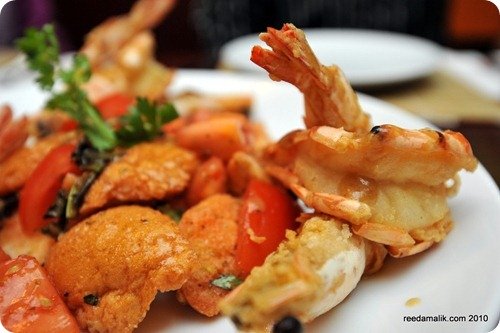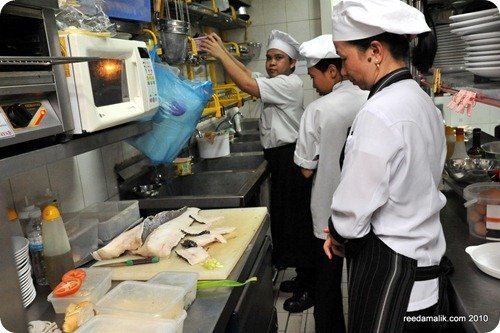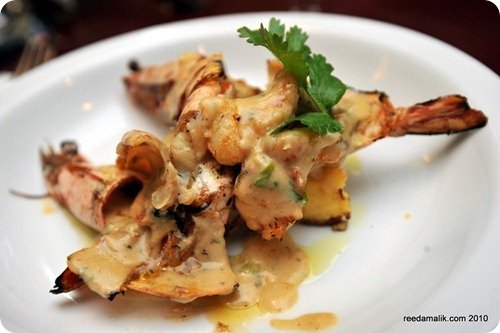 Polenta cake with prawns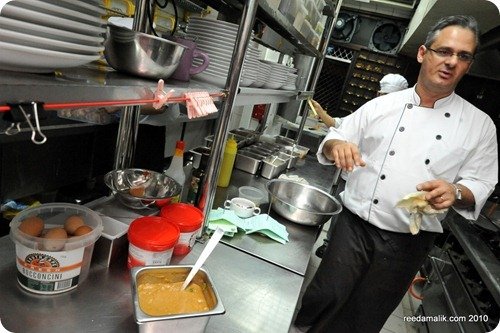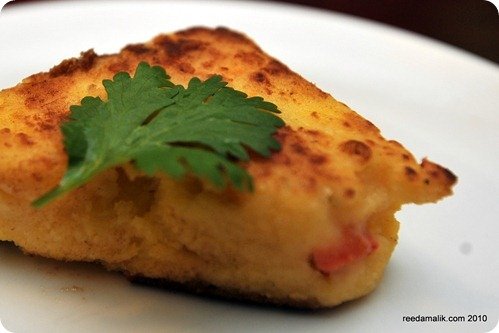 Lovin this polenta cake. It was sooo tasty!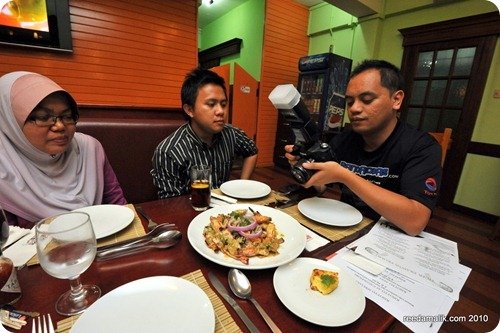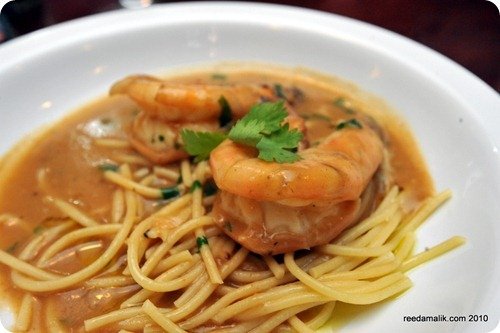 Prawn pasta reminded me of my own gamberetti con pasta nera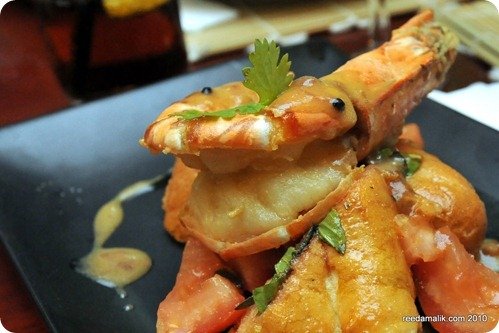 Prawns, prawns, and more prawns!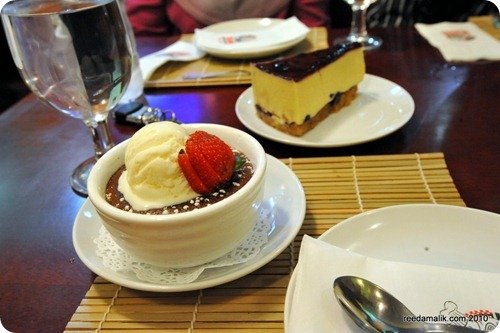 What was for dessert? WHAT ELSE??
Related articles