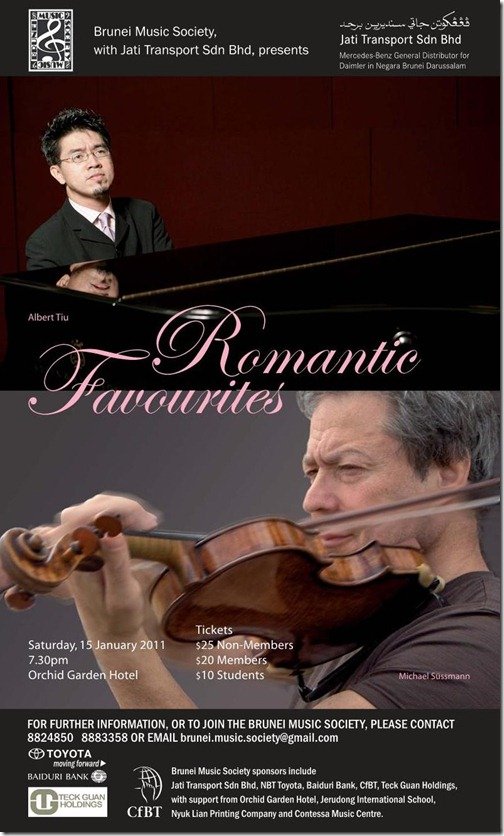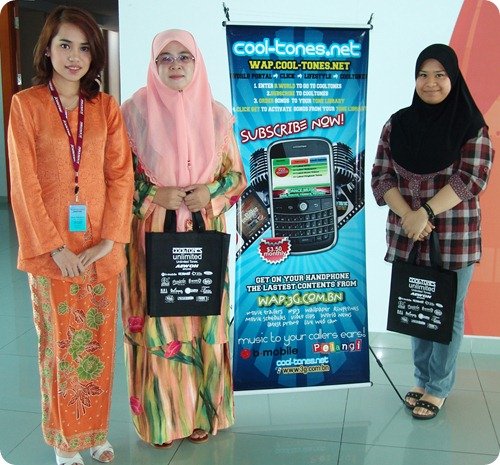 A prize presentation ceremony was held for the lucky draw winners of the Cooltones SMS quiz. The two lucky winners this week, Ak.Mohd Idzzat Amir Bin Pg Hj Abd Aziz, Maladiah Bte Liman and Hjh Nazliah Hj Nali were selected from the top 30 players of the Grand Borneo SMS quiz.
Prizes were presented by a representative of Modasys Technology, provider of Cooltones and 3g.com.bn at the iCentre in Anggerek Desa. The winners won themselves cinema ticket vouchers sponsored by the Empire Cinema.
The main attraction of the SMS quiz is the grand prize of a four-day three nights stay at the Grand Borneo Hotel, Kota Kinabalu (Grand Borneo Holiday tour package) and a one-day trip to Universal Studios Singapore.
Other top prizes include a Samsung i9000 Galaxy S, Toshiba 26-inch LCD TV.
3 weeks left ! To participate in the quiz, just text GBH<space>START and send it to 38833. Meanwhile, one lucky Cooltones subscriber also stands a chance to win a Grand Borneo Holiday Tour package by simply subscribing to the Cooltones net service. The contest is open to all b.mobile subscribers.
Cooltones also has another promotion underway, namely the Custom Tones in which b.mobile subscribers can now create their own custom tones and send it via MMS to 8111222 for only $5.
Another new feature from Cooltones is the SMS movie feature where subscribers can retrieve the latest movie schedule via SMS using their bmobile line just by typing MOVIE and sending it to 38833.
For more info and contests terms and conditions just visit Cooltones and 3g.com.bn official website at www.3g.com.bn.