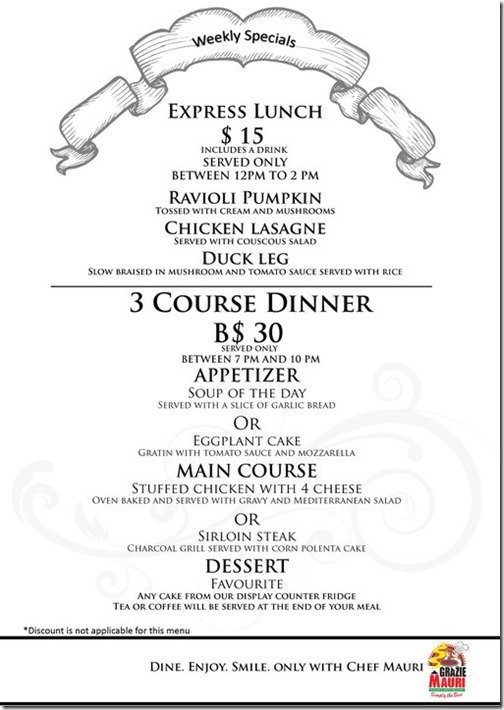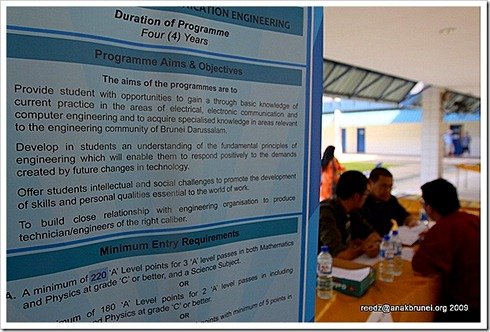 InfoDay Expo @ ITB will be held at Institut Teknologi Brunei (ITB) campus in Jalan Tungku on:
Thursday (20 January 2011) from 9.30am to 4.30am

Friday (21 January 2011) from 8.30am to 12:00pm and 2:00pm to 4:30pm
The highlight of the expo is to introduce potential students on programmes available in ITB and career prospects.
The expo is a platform of exchange information between ITB, industries, government departments, other agencies, the public, graduates, current students as well as prospective students of ITB.
Prospective students, schools, job seekers and members of public are invited to the event.
For more information, please do not hesitate to contact ITB Student Representative Council via e-mail at [email protected] or simple search for "InfoDAY EXPO @ ITB" event page on facebook."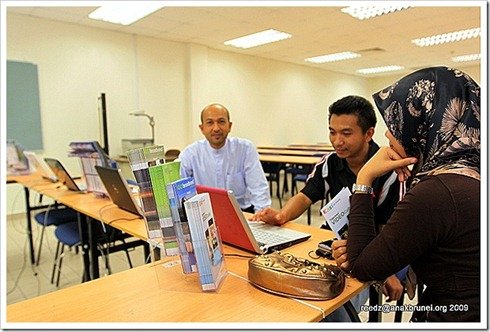 InfoDay Expo @ ITB akan diadakan di kampus Institut Teknologi Brunei (ITB) di Jalan Tungku pada hari:
Khamis (20 Januari 2011) dari pukul 9.30 pagi ke 4.30 petang

Juma'at (21 Januari 2011) dari pukul 8.30 pagi ke 12.00 tengahari dan 2.00 petang ke 4.30 petang
Peranan pameran expo ini adalah untuk memperkenalkan kursus yang terdapat di ITB dan prospek kerjaya kepada pelajar yang berpotensi.
Expo ini merupakan platform pertukaran maklumat antara ITB, industry-industri, sector kerajaan, lembaga lain, orang awam, graduan, mahasiswa dan mahasiswi  dan jua pelajar yang berpotensi dari ITB.
Calon mahasiswa, sekolah-sekolah, pencari kerja dan ahli-ahli masyarakat adalah dialu-alukan untuk datangke acara ini.
Untuk maklumat lebih lanjut, sila hubungi Majlis Perwakilah Mahasiwa/Mahasiswi ITB melalui email [email protected] atau melalui facebook event page "InfoDAY EXPO @ ITB".