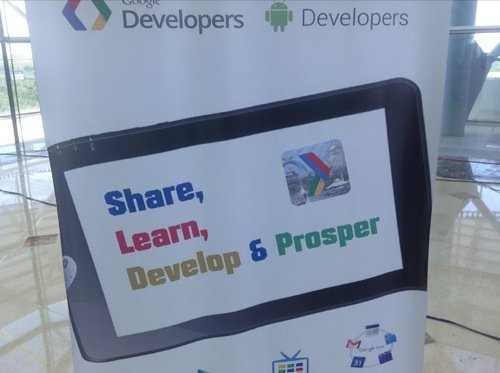 Some 200 participants attended the two-day Google Development Group (GDG) Brunei Darussalam DevFest 2012, which began with an opening ceremony yesterday at the DST Headquarters at Tungku Link. The event is organised in collaboration with DST.
Present as guest of honour at the ceremony was the CEO of AITI, Awg Hj Yahkup Hj Menudin. Also present were Awg Abd Latiff bin POKSS Dato Paduka Hj Md Yusuf, a member of the DST Board of Directors; Idris Vasi, CEO of DST; as well as senior government officials, officials from higher education institutions and the DST management.
The opening ceremony began with the mass recital of Surah Al-Fatihah and a Doa, followed by welcoming remarks from Awg Hj Azaman Suleiman the Chairman of GDG Brunei.
Awg Hj Azaman said that the GDG Brunei team is happy to contribute to the local community in sharing the experiences on the Google Technologies, while at the same time developing and building local expertise in the technologies.
He also expressed the team's hopes of being able to further contribute to the local developers and collaborate with the government to utilise free technologies available to benefit the development of applications needed in Brunei.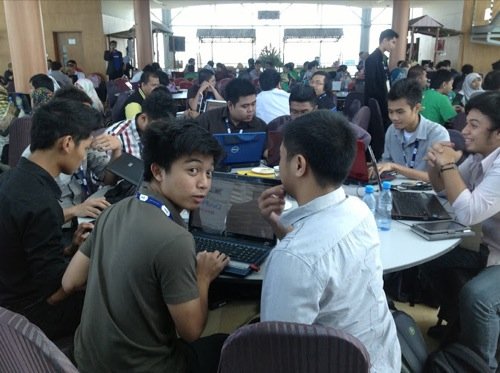 A familiar face in Brunei society, Mohd Shafie Hj Othman, a former iCentre Manager who is now with Google Singapore as the Programme Manager, Outreach, SEA Communities, presented a talk on "Google+ Impact for Business".
Also speaking at the conference were Google members from the region and beyond, namely Ben Salzman of Google Enterprise who spoke on Enterprise Mapping; Mike Bikesh of iTran with his presentation on HTML5 & Web Academy; and Alfred Boediman, Samsung who talked about the Future Mobile Technology.
Some of the highlights of the event was the Live Google+ Hangout by Programme Manager for Developer Relations @ Google India Uttam Tripathi, who also talked about "Developing with Google".
In addition to the conference, a two-day Codelab session is being conducted by GDG Brunei team members, namely GDG Brunei Manager Hj Azaman Suleiman and Network Manager at Jefri Bolkiah College, Firdaus Zailani.
Courtesy of Borneo Bulletin | All pics courtesy of Azaman Suleiman