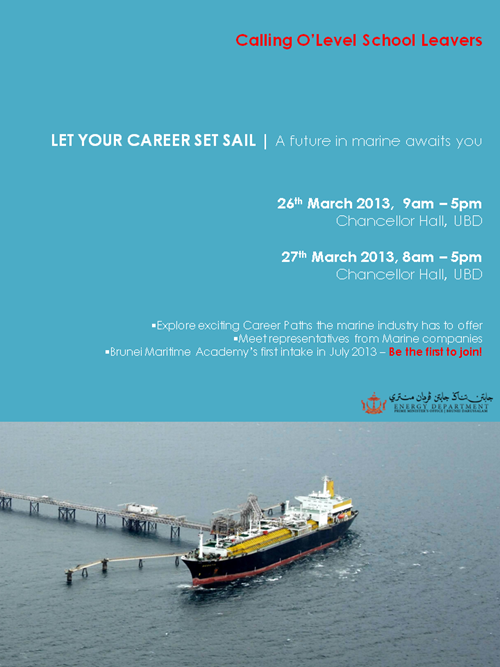 Open to all 'O' level school leavers interested to have a career in the Marine Industry in the Oil & Gas Sector. Marine companies will be showcasing the potential careers you can take when you enrol into the Brunei Maritime Academy.
Please note that this is not a Job Fair (for jobseekers). This roadshow is intended for students with recent 'O' level qualifications, interested for a place in the Brunei Maritime Academy.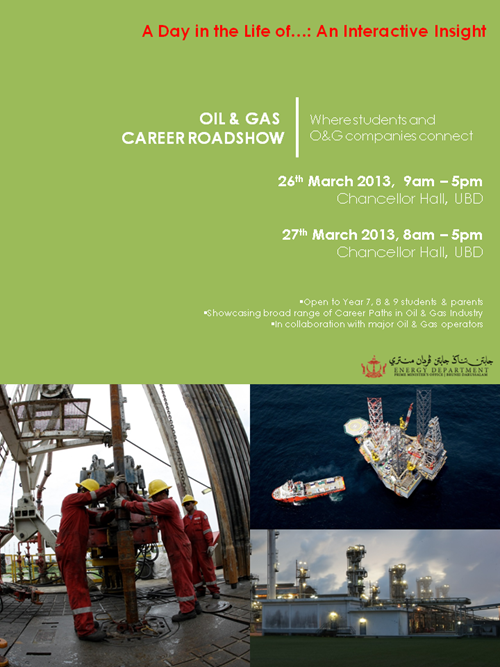 Open to Year 7, 8 and 9 students only as well as their parents. A chance to interact with people from the Oil & Gas Industry who will be showing the various types of careers in "A day in the life of a.. " concept from Upstream to Downstream. Not only that, students will also see what career path to take for each career they are interested in. See you there!