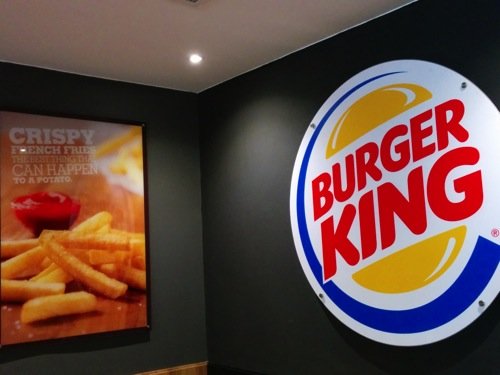 Brunei Darussalam – February 24, 2014 – Burger King Worldwide, Inc. (NYSE: BKW) is proud to announce the opening on Tuesday February 25, 2014 of one BURGER KING® restaurant in Brunei Darussalam by the brand's new franchisee, Sinofood Express.
"Establishing the BURGER KING® brand's presence in Brunei exemplifies our commitment to strengthen our global restaurant portfolio," said Elias Diaz Sese, president, BK AsiaPac Pte. Ltd. "We believe that the Sinofood Express team has the business knowledge to build a strong brand presence in this market and we look forward to offering the same flame-grilled flavor guests know and love at BURGER KING® restaurants."
"We are immensely excited to partner with the BURGER KING® brand, a globally recognized restaurant chain. We have already seen tremendous interest generated among locals in anticipation of the restaurant opening and are pleased to be able to bring the iconic WHOPPER® sandwich and great BURGER KING® menu to Brunei Darussalam," said Sinofood Express.
The first BURGER KING® restaurant in Brunei will be situated in Wisma Raya, Jalan Sultan, Bandar Seri Begawan, in the heart of the country's Central Business District. Sinofood Express believes that there is extreme potential in the heart of town, an area that has a large number of corporate offices and hosts a majority of the tourists that come into the country.
Over the next few years, Sinofood Express will work together with BK AsiaPac Pte. Ltd. to open additional BURGER KING® restaurants across the country.