The prestigious Chevening Scholarship Award for study in academic year 2014/2015, funded by the UK Foreign and Commonwealth Office (FCO), is currently open for applications from Brunei. Citizens and Permanent Residents of Brunei Darussalam are invited to apply, in order to pursue a one-year taught Masters qualification in the UK.
British High Commissioner, H.E David Campbell said: "With 15th November the closing date for this year's applications, we hope qualified Bruneians will apply for this unique scholarship award to further their studies and careers. Many thousands of people, from all around the world, have found this to be a life changing experience."
Chevening Scholarships are the UK government's global scholarship programme, funded by the FCO and partner organisations. The programme provides a unique opportunity for leaders of the future to build a global network of continuing professional significance and also to establish social, cultural, academic or commercial partnerships with the UK.
Chevening scholarships focus on a broad range of fields and disciplines, in line with the socio-economic development of Brunei, particularly (but not limited to): Islamic Finance; Contemporary Islamic Studies; Defence and Security; Civil Society and Human Rights; Community Development; Sports Development/Management and Energy, Environment and Sustainability.
The ideal candidate would be in their early to mid career, with at least 2 years' work experience and an excellent record of achievements which showed evidence of leadership qualities. Applicants should be committed to returning and contributing to Brunei's social and economic development by utilising skills and knowledge acquired in the UK.
The FCO makes the final decision on applications for Chevening Scholarships. Candidates are assessed on academic merit; referees' letters; proposed area of study and future career – in line with FCO priority areas; leadership potential and potential to further strengthen the UK-Brunei bilateral relationship.
To date, 43 Bruneians have been awarded the Chevening Scholarship, many of whom have gone on to secure high level jobs in the public and private sector and are active members of the Chevening Alumni.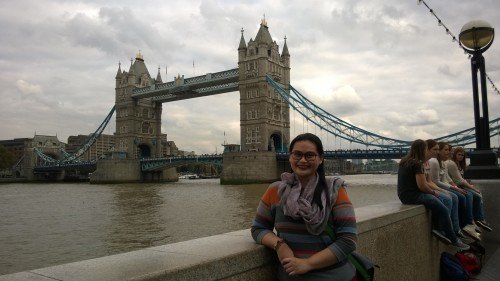 Siti Nurfateha Abdullah, recipient of the 2014/2015 Chevening Scholarship who is currently studying for a Master's in Anthropology of Development and Rights at Goldsmiths, University of London said, "I would like to thank the Foreign and Commonwealth Office for giving me the opportunity to learn more about myself and the world through a unique lens. To anyone thinking of furthering their Masters and have a knack for networking with people you can talk about serious issues with: Apply! I have only been here for five weeks and it has been the most eye-opening and fulfilling five weeks I have ever gone through."
Siti Nurfateha added, "The second you are a Chevening scholar, you are automatically a part of a vast network of unique individuals. Through social media, I quickly made friends with people who have a strong interest in social justice and gender issues. We chatted over things we plan to do, places we have to go, and resources available to us in London before we even received our plane ticket to the city. When the time came to meet them, being friends with other Chevening scholars felt almost natural, like I've known them for a really long time or that I've found people I can talk issues I have always been concerned with easily. It doesn't matter how old you are, what gender you identify with or what your beliefs are—being a Chevening scholar means being under an umbrella where the general consensus is to make the world a better place, whether you are an activist, a policy maker, poet, engineer, or doctor."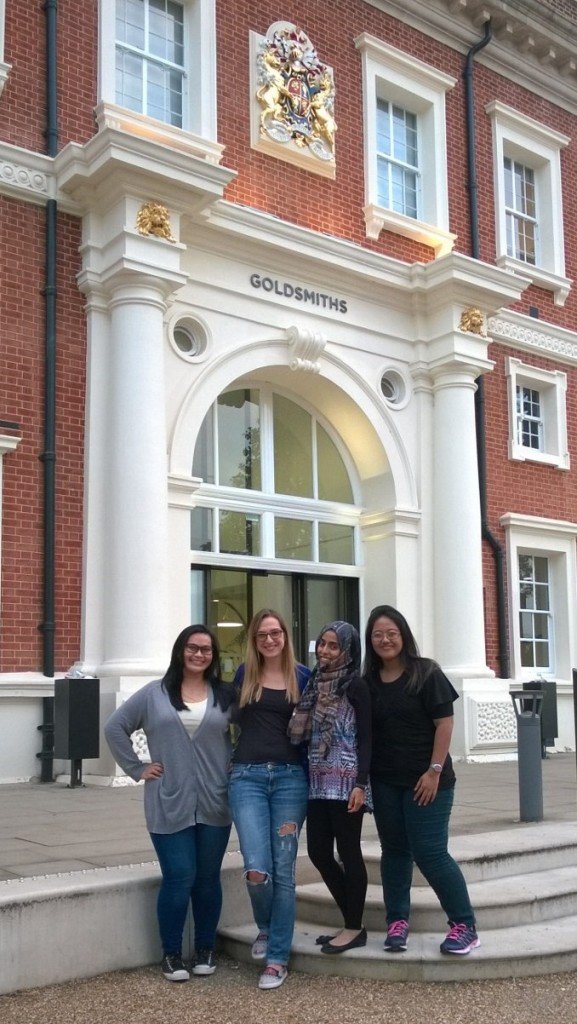 All those interested in applying for 2014/2015 Chevening scholarship should visit www.chevening.org/Brunei where potential applicants can find out more information on how to apply, register interest to receive alerts about application and candidate guidance, as well as see the priority subjects for Chevening Scholarships. The deadline for applications is Saturday 15 November 2014 at 2359 UK time.