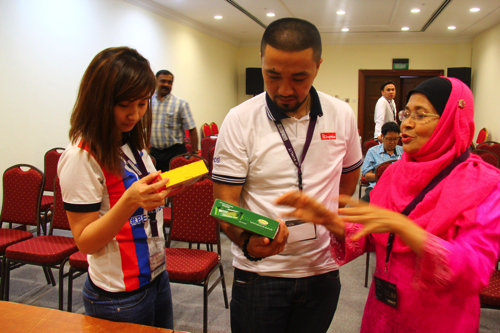 One of the objectives of the popular Consumer Fair series of expos is to create valuable networking opportunities for all participants towards forming and developing mutually rewarding business alliances.
The Federal Agricultural Marketing Authority (FAMA) of the Ministry of Agriculture & Agro-Based Industry Malaysia is making full use of the 15th Consumer Fair yesterday at the International Convention Centre in Berakas to join forces with distributors in Brunei Darussalam.
Those in attendances include representatives from local distributors such as Kingston Beverage and Creamery Sdn Bhd, , Syarikat Aliaa Sdn Bhd and OKK HN trading Company just to name a few.
Presenting their products were members of FAMA the likes of Muslim Kitchen Sdn Bhd, Fatihah Frozen Food Sdn Bhd and many more. During the session those in attendance were given a demo and more information of the potential products which they can introduce and offer to the local market.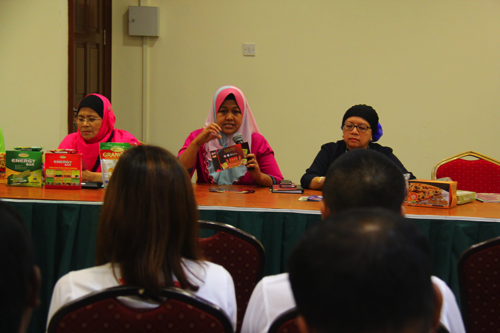 FAMA was formed on 30 September 1965 to monitor, control and develop product marketing of Malaysian agriculture, including import and export. Agricultural products under FAMA services' field are vegetables, fruits, grains and herbal products, livestock and agriculture.
During the course of the 15th Consumer Fair Products members of the public can also check out the varieties of products offered by vendors under the umbrella of FAMA offered at an exclusive price all of which can be found in the Blue Zone.
The 15th Consumer Fair is at its third day today and will be open for everyone to visit till the Sunday, 1st February 2015.