More than twenty students from the ALAF (Advocating Life-Long Learning for an Aspiring Future) programme were treated to a visit to the Oil and Gas Discovery Centre (OGDC) in Seria, along with a visit to the BIBD Branch at V Plaza in Kuala Belait. The selected students, having finished their PSR exams, were accompanied by officers from the ALAF task force. After a tour at the OGDC, the students were brought for a tour at the BIBD branch, where they were briefed on BIBD services and opportunities. Activities such as these are part of the efforts by the ALAF task force to spur on these students to study harder and spark interest in learning, so that the students are strive to pursue their goals for employment.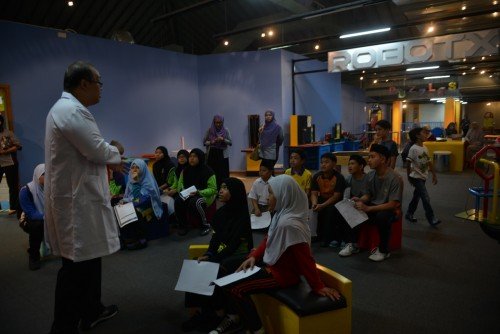 The ALAF programme, launched in May 2013 by Her Royal Highness Paduka Seri Pengiran Anak Isteri Pengiran Anak Sarah, was developed in close partnership with the Ministry of Education and Ministry of Religious Affairs. Through this continuous efforts and close collaboration between all parties will help to ensure the successful implementation as well as provision of assistance to the The ALAF programme provides the selected students with provisions for school and tuition fees, educational materials and welfare, as well as mentoring and counseling necessities, amongst others. All these efforts are meant to ensure the absolute commitment of these students towards the development of their education, and prevent them from being bothered by other commitments. The ALAF programme will also continue to provide support and assistance to these students until the end of their respective educational requirements.
Through ALAF, BIBD hopes to align its support to His Majesty's 2035 vision of obtaining a 100% level of education for everyone, which in turn is hoped to help reduce poverty. In Shaa Allah, this will lead Brunei towards a more prosperous and peaceful future, making Brunei populated with educated, highly skilful and successful individuals, in line with internationally set standards.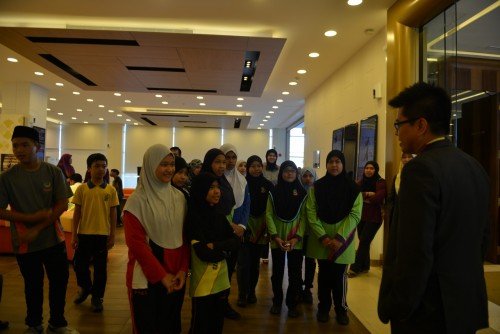 Apart from contributions collected during the CE, members of the public wishing to contribute into the BIBD ALAF fund may do so with a minimum donation of B$1.01 into the BIBD ALAF account at 1018181811. Contributing is further made easier as the public can utilise existing BIBD channels such as the BIBD Online website, BIBD Mobile app, BIBD ATM and CDMs, and BIBD branch counters. The public can also set up a BIBD Standing Instruction to ensure a monthly donation into the ALAF fund. As an added option, BIBD account holders can also use their accumulated BIBD Hadiah Points for cash conversion into contributions into the ALAF fund account.