In its continuous support of Brunei Vision 2035 in the country's pursuit of highly skilled human resources, Telekom Brunei Berhad (TelBru) yesterday signed a training agreement with its second batch of Institute of Brunei Technical Education (IBTE) students in the run-up to the academic completion in December of the company's first batch of apprenticeship trainees, according to a press release.
Yesterday's Memorandum of Agreement (MoA) ceremony witnessed the inking of documents between TelBru and 10 IBTE students under the HNTec Apprenticeship Training Scheme programme for Telecommunications and Information Technology all of whom started their educational training on July 13, 2016 on the grounds of IBTE Sultan Saiful Rijal Campus.
This second batch follows a successful two years of 11 of TelBru's first batch of sponsored students whose training, which commenced in January 2015, included a total of one year of formal education and another year of on-the-job training with Telbru's own team of technical professionals. Following their graduation next month, these students will begin their young careers with TelBru commencing in January next year.
Much like their predecessor, the latest batch will undergo the same routine with potential employment prospects with TelBru upon the completion of the programme subject to a number of conditions including performance as well as discipline throughout their two years.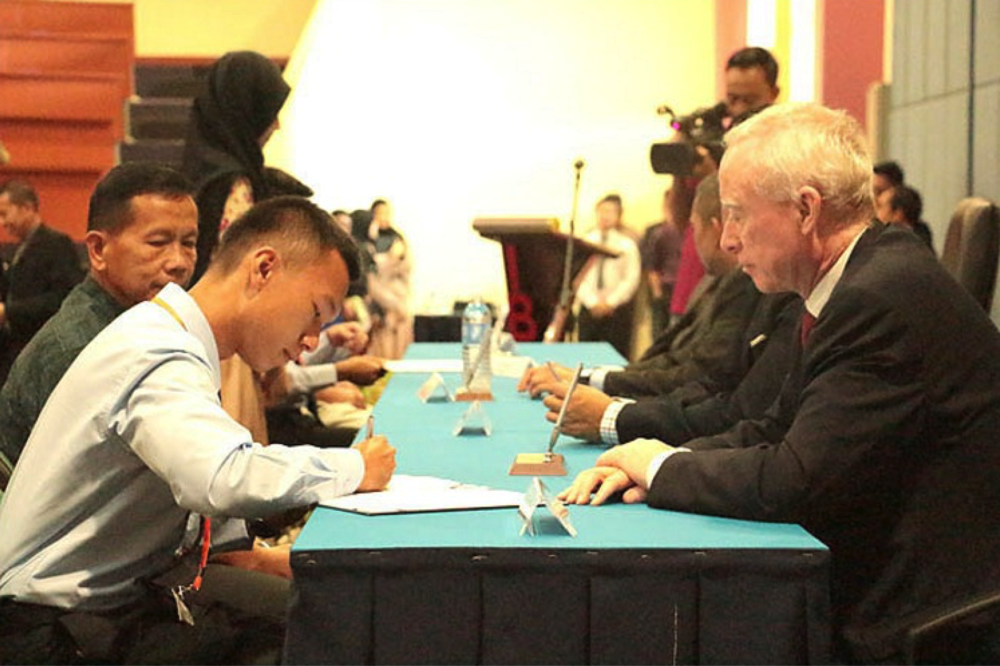 Chief Executive Officer, David Kay, who signed on TelBru's behalf, expressed hope that these selected students will seize the opportunity to enhance their skills to cater to an industry that is expected to grow over the coming years.
"As part of our responsibility to the country, TelBru will continue to take proactive measures in a variety of ICT fields in terms of providing young Bruneians with the right skills and knowledge. Our partnerships with several local educational institutions, including IBTE, is testament to our long-term commitment to ensure that Brunei's ICT industry is equipped with the right manpower to carry out the nation's ICT ambition forward."