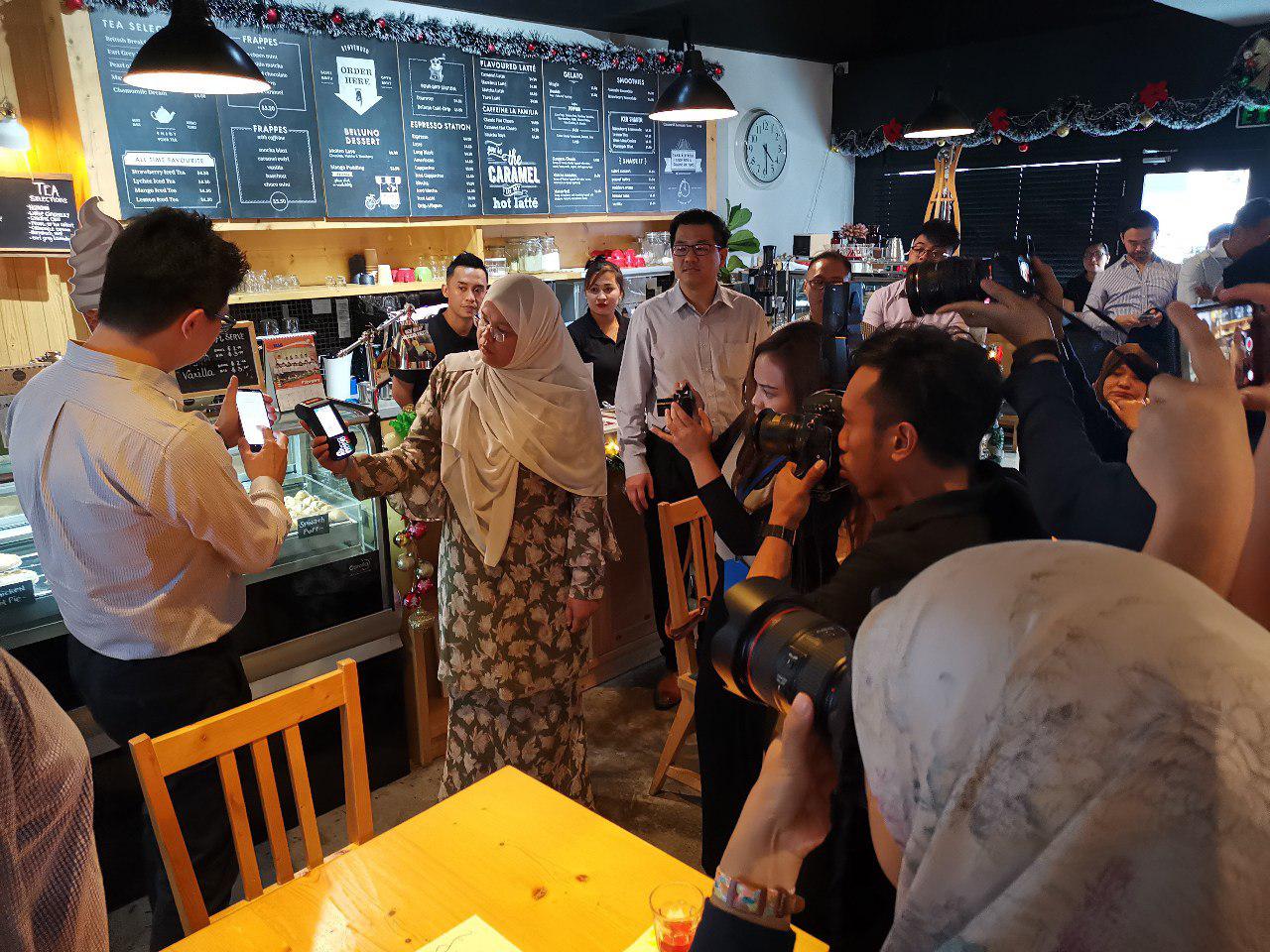 As part of BIBD's efforts to support the de-cashing of the economy with seamless transactions, BIBD has already introduced digital conveniences such as BIBD Quickpay for QR code payments, BIBD vCard or Virtual Mastercard, its Mastercard Contactless and Visa payWave under its BIBD NEXGEN platform.
At the same time, BIBD is keen to partner with local institutions to create alliances to improve access and create more opportunities for the ease of doing business in Brunei Darussalam, while improving the infrastructure for a faster and more secure digital economy. Its first alliance came earlier in the year by powering Progresif Pay, Progresif's digital payment solution.
As the demand for ease of payments from customers and merchants increase as a reflection of Brunei Darussalam's smart society with among the highest social media penetration and mobile phone penetration, BIBD will always be on the lookout for digital innovations to complement its suite of digital payment solutions. Not far from the horizon, BIBD will be introducing the latest version of its BIBD NEXGEN Mobile app which will include its latest payment convenience: the BIBD NEXGEN Wallet.
BIBD, leading this digital initiative will be open to other wallet and payment solutions such as Apple Pay and Google Pay, and would gauge our further investments within this based on the public's adoption to the cashless economy and smart nation initiative.
Paying made easy by BIBD NEXGEN Wallet
A first for Brunei Darussalam, the BIBD NEXGEN Wallet will allow BIBD customers to perform NFC (Near Field Communication) payments using their NFC supported android devices at merchants via the BIBD NEXGEN Mobile application.
This latest technological addition creates a fast and secure alternative to cash payments as the supporting technology and security makes payments seamless, with the added benefit of allowing payments to be made offline (without access to the internet). This can be used at any contactless-enabled terminal at more than thirty million merchants worldwide.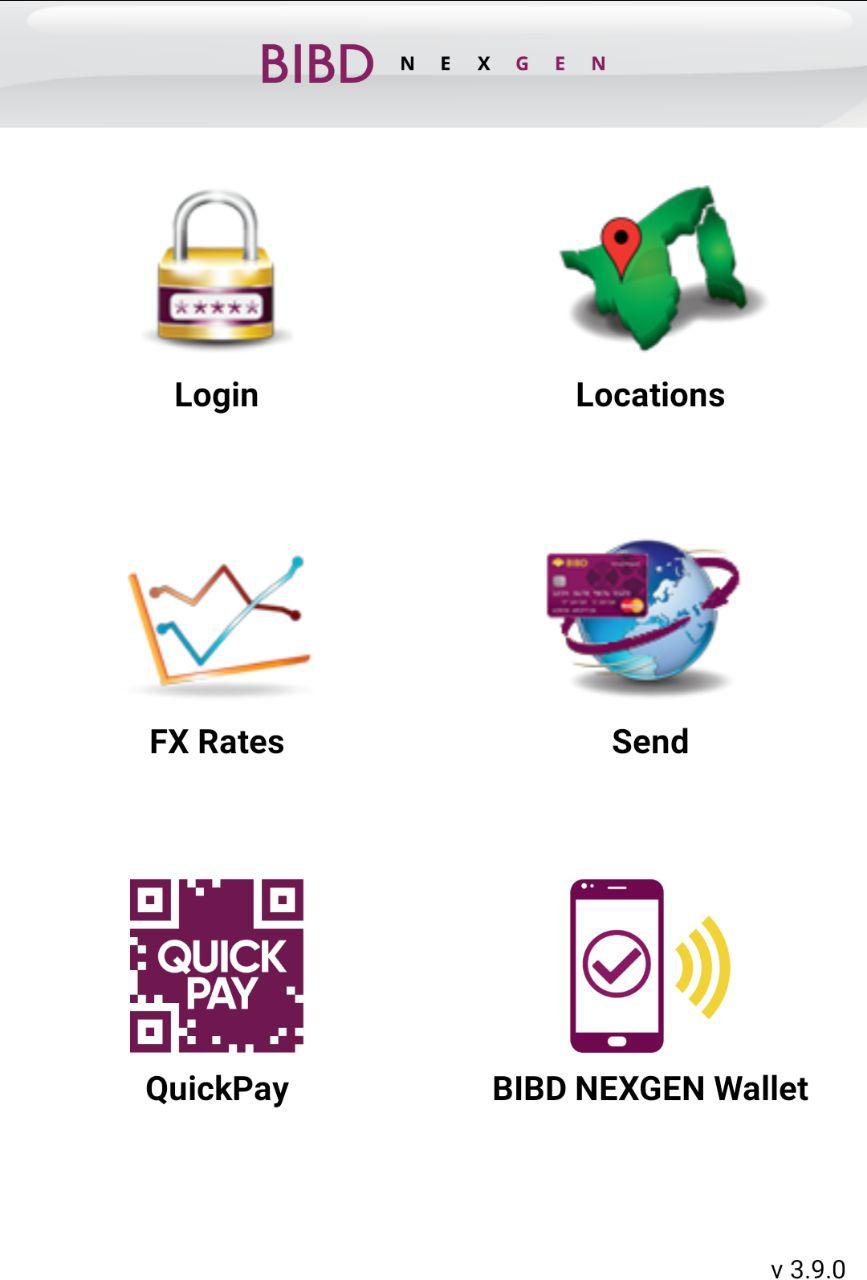 Improved business efficiency
Digital platforms under BIBD NEXGEN created by BIBD are always crafted to benefit everyone. While the benefits to the customer is apparent, business owners will also benefit from the cost efficiency of being cashless.
Cash registers are less packed, reducing the hassle and stress to physically manage, protect, and transport cash. Cashless economies also introduce efficient cash management services while reducing queue lines with faster transactions and the removal of providing change.
Benefits to the economy
The BIBD NEXGEN Wallet, along with all the mobile-led digital services provided by BIBD NEXGEN supports national initiatives to create a cashless business environment that is more tech-savvy and cost-friendly, further promoting the ease of doing business whilst creating a more progressive and pro-business economy.
Aligned with Brunei Wawasan 2035, BIBD NEXGEN showcases the bank's intent to transform traditional banking to the fintech age. At the same time, BIBD NEXGEN promotes key alliances among different industries, going beyond our shores with its local, regional and international partnerships to create synergies through interoperability and open infrastructures.
Not only will it support national priorities to make Bruneians highly skilled in the digital space, it will also benefit the entire ecosystem with higher digital adoption among the society for better interconnectivity to progress the economy towards a documented, secured, and digitised nation.
Security is in our DNA: Improved Security and Hassle Free
The security of the BIBD NEXGEN ecosystem, especially on the security of its customers, is BIBD's number one priority. BIBD has even partnered with leading global digital security providers to further secure its digital transactions.
The application of added and improved security layers such as multi-layered authentication, tokenization, fraud prevention along with multiple back-end encryption will see BIBD improve the security profile of its BIBD NEXGEN payment solution infrastructure for the benefit of both businesses and consumers. At the same time, it will also facilitate mobile transactions in a hassle-free and secure manner, providing the ultimate ease of mind.
Technologies such as tokenization on the BIBD NEXGEN Mobile banking app allows customers to digitize their cards and send payments, without revealing any sensitive payment information. The platform will replace cardholders' details with unique reference numbers, which are worthless if stolen, to minimize the risk of fraud and the severity of data breaches.