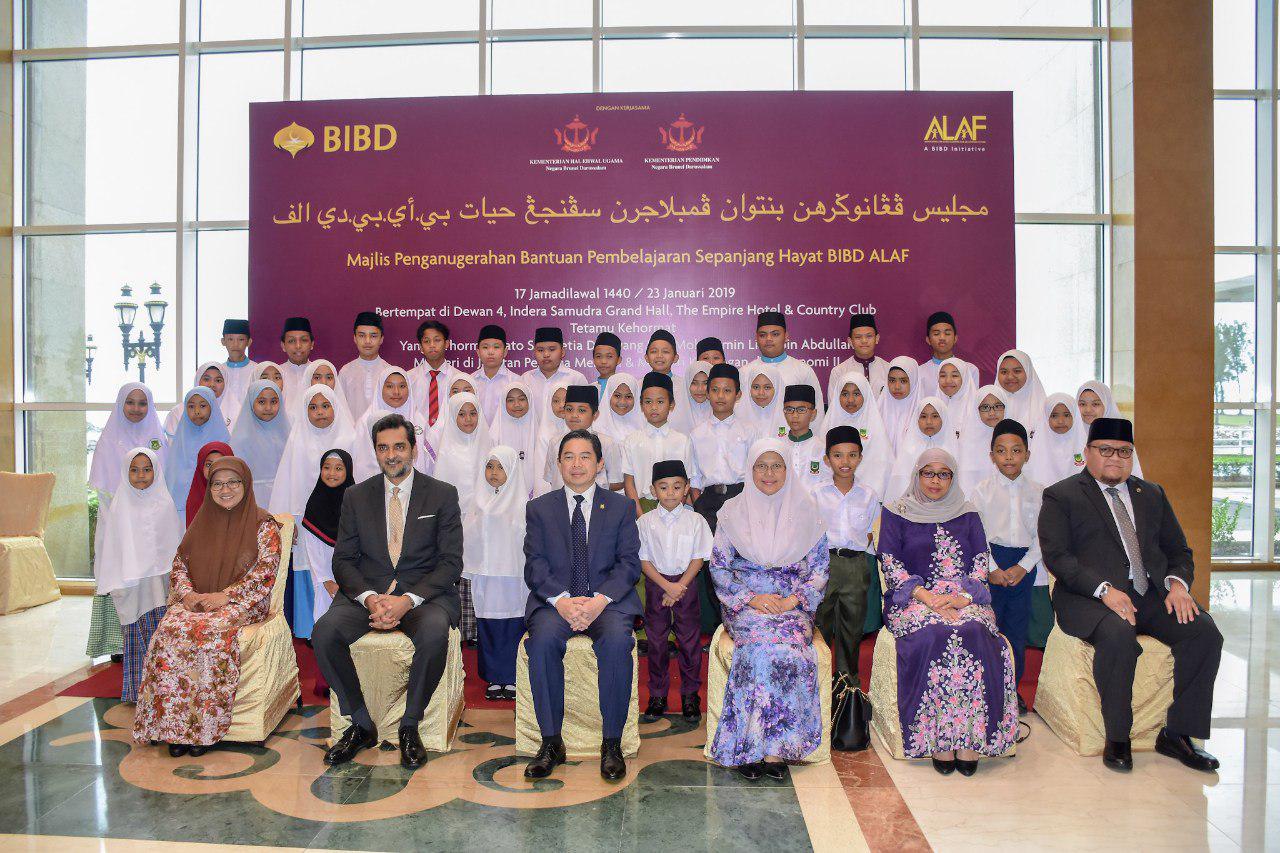 Forty-seven students from schools under the Ministry of Education and Ministry of Religious Affairs received lifelong learning assistance contributed by Bank Islam Brunei Darussalam, BIBD through the BIBD Advocating Life-Long Learning for an Aspiring Future, ALAF Programme.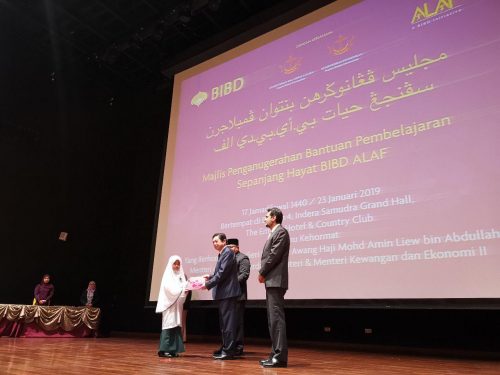 The presentation of the learning assistance was officiated by Yang Berhormat Dato Seri Setia Doctor Awang Haji Mohd Amin Liew bin Abdullah, Minister at the Prime Minister's Office and Second Minister of Finance and Economy. The function is the sixth of its kind since the BIBD ALAF programme was launched in 2013. The total number of students who have received assistance under the BIBD ALAF programme up to January 2019 is 215.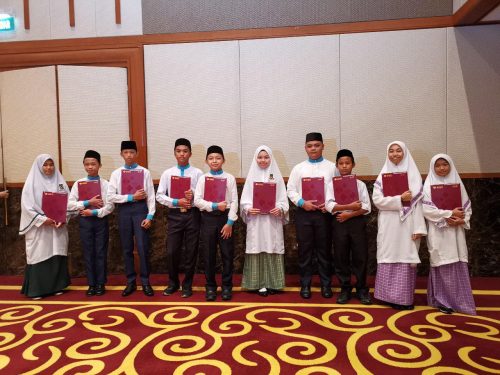 The programme's objective is to support the students' learning to make them future leaders through a comprehensive financial assistance. It is also a strong manifestation of the care and attention given by Bank Islam Brunei Darussalam as well as its strategic partners, the Ministry of Education and the Ministry of Religious Affairs for life-long learning, in line with wawasan Brunei 2035.
Also present was Datin Seri Paduka Doctor Hajah Romaizah binti Haji Mohamad Salleh, Acting Minister of Education.