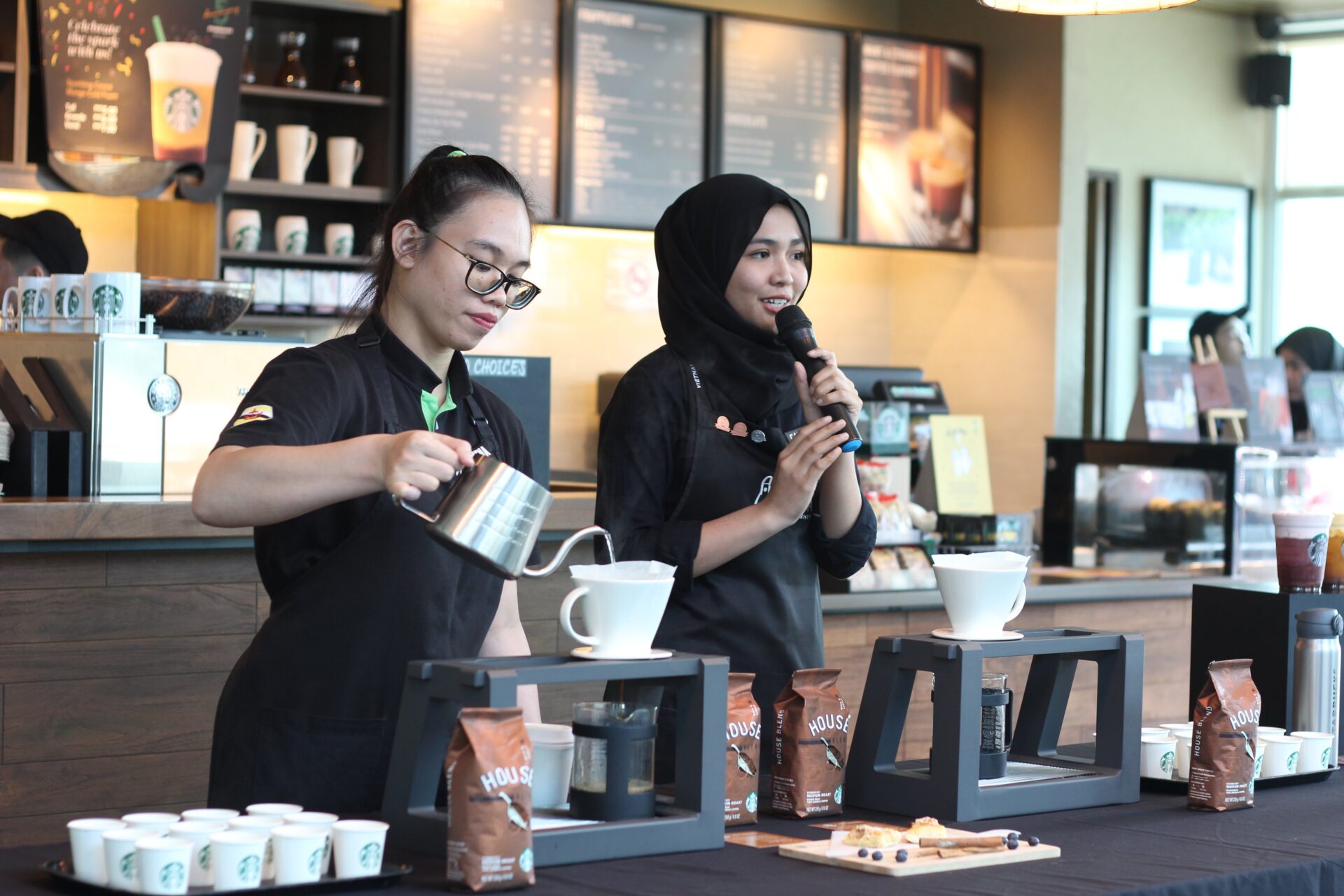 In celebration of its fifth Anniversary today, Starbucks Brunei introduces its newest cold beverage experience. For the first time, customers in Brunei can enjoy the Sparkling Cocoa Mango Cold Foam and the Sparkling Cocoa Berry Currants Cold Foam – two beverages that combine the very best of Starbucks innovation: cold foam and Starbucks Fizzio™. These two new beverages will be available at all its stores across Brunei starting today.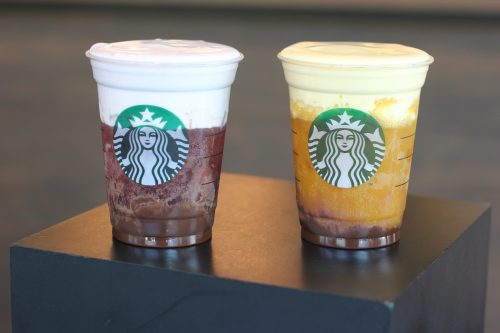 New! Sparkling Cocoa Mango Cold Foam
The refreshing taste of the summer lies in wait under the smooth layer of frothed cold foam. With splashes of mango and passionfruit infused with the effervescent of sparkling fizz over the rich and delicate flavors of our sweet mocha sauce. This is a beverage that surprises with every sip.
New! Sparkling Cocoa Berry Currants Cold Foam
Our refreshing explosion of sparkling tangy raspberry and blackcurrant juice layered over sweet mocha sauce is made even more irresistible with our velvety smooth cold foam, bringing out the deliciously fizzy and complex flavors of this delectable beverage.
"Since opening our first store in Brunei 5 years ago we have seen how customers here have made us a part of their daily lives, and embrace the bold new ways that we are reinventing our beverages and coffee each year," said Sydney Quays, Chief Executive Officer of Berjaya Food (International) Berhad and Managing Director of Starbucks Brunei. "As we continue to deliver the Starbucks Experience to our customers in Brunei, we remain firmly committed to investing in our people, innovating our offerings and coffee at the core, and making a positive difference in the communities we serve each day."
Starbucks first introduced cold foam when it opened the doors to its Reserve Roastery in Seattle in December 2018. While rich, steamed foam has been a hallmark of Starbucks coffee since the 1980s, cold foam is a modern twist on the classic as a perfect finish to cold beverages. Frothed cold instead of hot by blending nonfat milk until it is smooth, creating layers of creamy texture and flavor without the cream.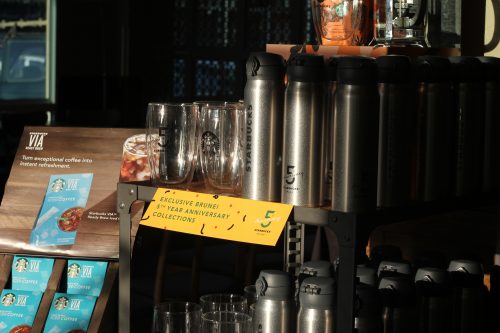 Meanwhile, the Fizzio™ machine is a breakthrough in carbonation technology with the ability to deliver an unmatched soda experience. Unlike existing sodas or at-home carbonation options, the machine carbonates finished beverages, ensuring every ingredient in the beverage receives the same level of carbonation and maximum flavor. The machine also delivers a customizable experience with the capability to adjust the amount of "fizz" in each beverage, and provides the option for customers to experience their favorite beverages.
Customers can also pair the new beverages with the new Ondeh-Ondeh Muffin. Inspired by the traditional local 'kuih', the muffin has a combination of pandan and coconut flavors, complemented with a rich 'Gula Melaka' or palm sugar sauce and a hint of coconut bites.
To further bring excitement to commemorate this important milestone, Starbucks Brunei is also introducing its 5th Anniversary merchandise collection which was inspired by the glistening lakes and ocean that surrounds the kingdom. The new collection includes a Double Walled Glass to help retain the temperature of your favorite Starbucks beverage, as well as a Venti (20oz) Thermos tumbler with a shimmer finish.
Taste the new handcrafted Sparkling cold foam beverages, which are priced starting at BND5 onwards and will be available at all Starbucks stores nationwide. The Starbucks Brunei 5th Anniversary merchandise collection is priced from BND12 onwards, while the ondeh-ondeh muffin is priced at BND3.80. Both the merchandise and food offering are available in stores from 16 February onwards, while stocks last.
For more information, please visit the Starbucks Brunei website at www.starbucks.com.bn.